Travel online to Te Hoiere in Te Tauihu-o-te-waka (Marlborough)
to explore kaitiakitanga of a precious awa.
About this trip
On this field trip we will follow the journey of Kaikaiāwaro te taniwha up Te Hoiere awa (Pelorus River), to explore how modern day kaitiaki are working together to restore and sustain this beautiful awa. 
Kaikaiāwaro, the dolphin taniwha and kaitiaki, carved Te Hoiere awa out with his nose and guided a descendent of Kupe, Matua Hautere who was travelling in his waka 'Te Hoiere', into the area. The descendents of Matua Hautere (Ngāti Kuia) settled in this place, naming it and the awa 'Te Hoiere' after their waka. 
Find out more about DOC's Ngā Awa river restoration programme, Ngāti Kuia and the Marlborough District Council and their joint Te Hoiere/Pelorous Catchment Restoration Project.
Curriculum
This online field trip supports a STEAM-based, cross curricular approach to teaching and learning. Participation encourages curiosity, citizen-science and student inquiry. Access the glossary.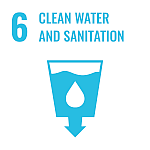 This trip reflects the United Nations Sustainable Development Goals (SDGs), especially Goal 6: Clean Water and Sanitation: Target 6.6: Protect and restore water-related ecosystems, including mountains, forests, wetlands, rivers, aquifers and lakes.
This trip is kindly supported by: