Future use of seaweed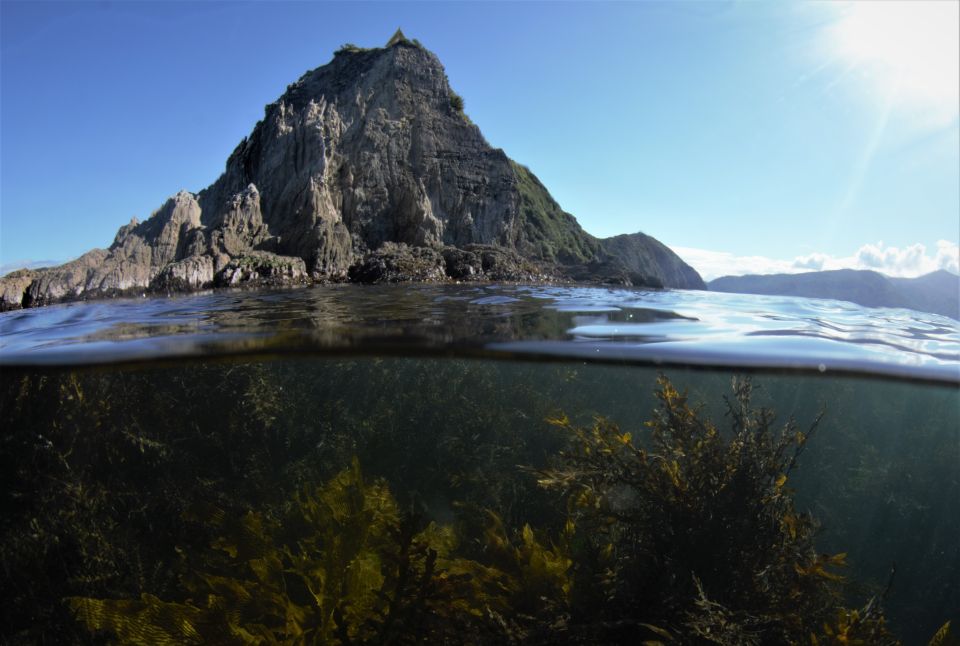 In the future seaweed could help to feed people, manage climate change, clean and repair our oceans, and create a sustainable 'blue' economy for Aotearoa.
Around 35 countries harvest and sell seaweed. Seaweed is harvested from the wild or grown in marine farms. Most seaweed farms are in Asia. The seaweed industry is worth billions of dollars.
Green and red seaweed species do not need something to grow on (a holdfast), so they can be farmed onshore in saltwater concrete ponds, tanks, or bioreactors. Brown seaweed species need a holdfast and so they are farmed on ropes or other structures in the ocean.
New Zealand has 850 different species of seaweed and a third of these are endemic. Some of these species could have unique properties that would make them valuable.
In Aotearoa, people can collect seaweed that has washed up on the beach or is free floating in the sea. Seaweed can also be harvested from where it grows. There are rules around where and how much seaweed people can gather.

Farming seaweed
Currently there are no commercial seaweed farms in Aotearoa. Research suggests that seaweed farms could not only make money and provide jobs for communities, but help clean oceans and restore marine ecosystems.
Scientists are studying seaweed in areas like Kaikōura to understand how seaweed is affected by changes in the environment. Parts of the Kaikōura coast were uplifted during the 2016 Kaikōura earthquake. Understanding more about seaweed will help people to make decisions about how it could be farmed in the future.
Seaweed could be farmed along-side shellfish and some fish species, as the seaweed would absorb nutrients from the farmed fish and provide food for the shellfish. These species would grow better together in balance with the marine environment.
Seaweed provides other ecosystem services that can benefit the environment and communities. For example seaweeds fix nitrogen, so farming and harvesting it can clear areas of water polluted by nitrogen fertilizers from urban or farm runoff. Like plants on land, seaweed absorbs carbon dioxide (CO2), and if grown in large areas could mitigate carbon emissions to combat global warming and help reduce ocean acidification.
As well as feeding people, seaweed is used to make natural fertilisers and animal feed supplements. There are currently a number of companies turning seaweed into organic fertilizers in New Zealand. One company collects the invasive pest Undaria pinnatifida, which grows on mussel farms and turns it into high quality fertilizers that are used on a range of fruits and vegetables.

New uses for seaweed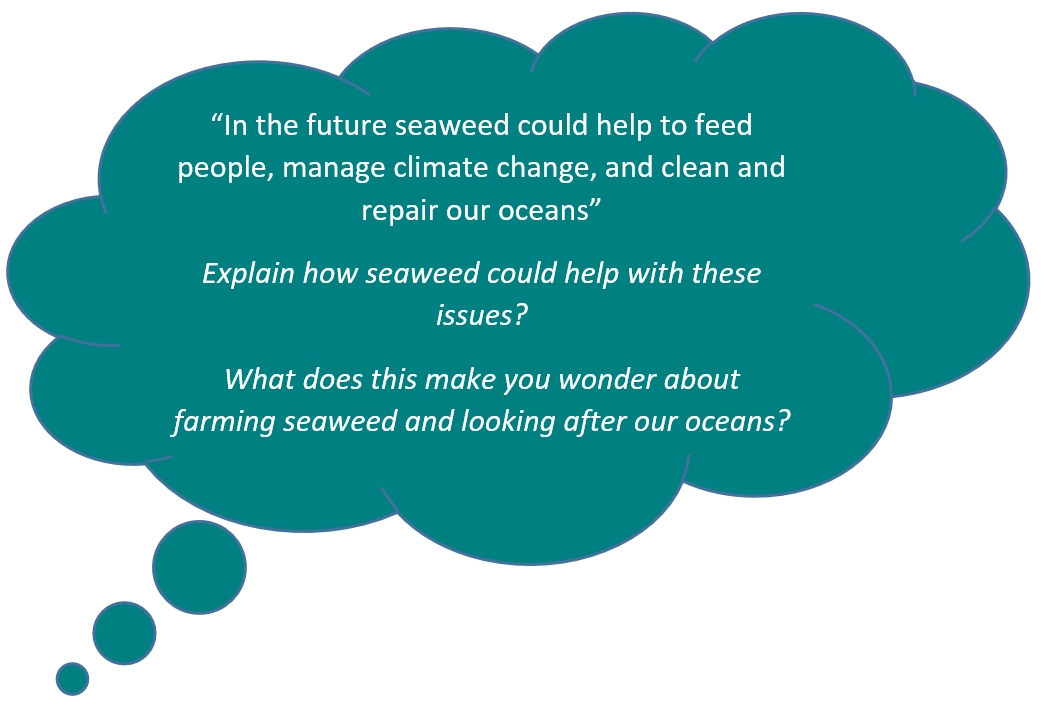 Scientists are studying new ways of using seaweed. A species of red seaweed, Asparagopsis armata, is being trialled as a supplement for livestock. This trial involves drying the seaweed and feeding small amounts to cows to try and reduce their methane emissions. This could help reduce New Zealand's greenhouse gas emissions and help reduce climate change.
Seaweed could also be used to make plant-based plastics.
Most plastic is currently made from petroleum but new biodegradable plastics using Polylactic Acid (PLA) are being made from plants such as corn and sugarcane. Growing this corn and sugarcane requires land, leading to habitat loss and a reduction in biodiversity. This land could also be used to grow food for people. Instead seaweed could be used. Seaweeds and algae are being trialled to make bioplastics. 
Complete the Future Use of Seaweed quiz.
Audio Māori keywords: