Diaries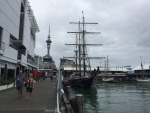 Diary 1 - Sunday 18- Monday 19 February. Travel from Dunedin to Auckland to meet the Spirit of New Zealand ship and begin your five day Inspiration Voyage.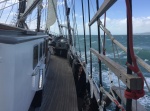 Diary 2 - Tuesday 20 February. Help set the sails and enjoy the adventure of sailing in strengthening winds and find out more about how to safely complete your Inspiration Voyage.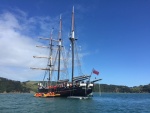 Diary 3 - Wednesday 21 February. Work as a team to paddle ashore and look at ways to stay healthy during a sailing voyage.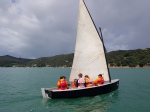 Diary 4 - Thursday 22 February. Make the most of your last full day on the Spirit of New Zealand. Learn to sail and lugger and climb the mast.
PDF documents: To view or print out PDF documents you will need the Adobe Acrobat (PDF) Reader. This is available for free from the Adobe website.