Meet Ben Whittington
Job description:
Navigation, communications, support 1st Mate in running the voyage programme, document editor and head draughtsman.
Work background:
Worked as an architect for many years, then trained as a youth worker and sailor.
Favourite part of job:
Working with young people.
Least favourite part of job:
Getting up really early. 
A quick story about a job well done:
During a beach clean I dug a tractor tyre out of the sand with a paua shell!
A (humorous) story about a job that went badly and what you learned:
I once missed part of a message from Harbour Control and we ended up having to avoid a cargo ship while trying to pass under the Auckland Harbour Bridge. Lesson: listen to the whole sentence, not just the start.
Qualifications:
SCO (Skipper Coastal and Offshore), BArch (Bachelor of Architecture), DipYW (Diploma of Youth Work).
Interests outside work:
Reading, old movies, napping, woodwork, ropework, NZSL (sign language).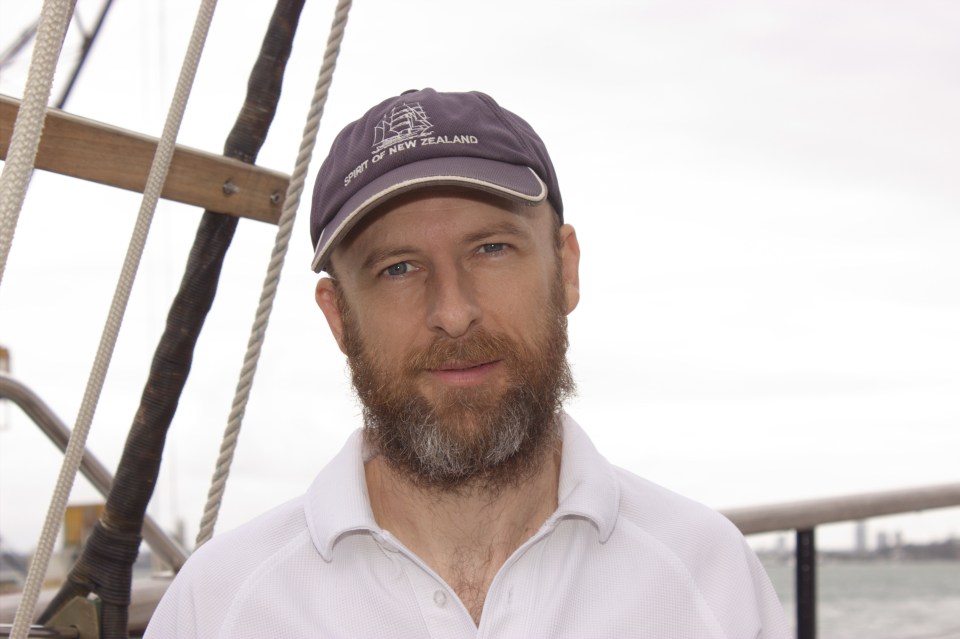 Ben is the 2nd Mate on the Spirit of New Zealand. Image Spirit of Adventure Trust.