Meet Gerard Prendeville
Job:
Master of the Spirit of New Zealand.
Job description:
Ship's Captain.
Work background:
I started at sea as a 17 year old in the Navy. I have been a diver and fishman. I have also worked on super yachts and Merchant ships.
Favourite part of job:
Interaction with the Trainees.
Least favourite part of job:
Paper work.
What I am working on now:
Getting the crew and ship ready for the summer.
A quick story about a job well done:
Planning and running the training weekends we have every year.
A (humorous) story about a job that went badly and what you learned:
Trying to sail from East Cape to Great Mercury Islands. It took 2 days and we had to motor sail the last 40nm (it's only a 120nm and we should do about a 150nm a day). Sometimes the wind is just not right.
Qualifications:
Master 500gt
Interests outside work:
Diving, mountain biking, skiing, and being at home with my wife.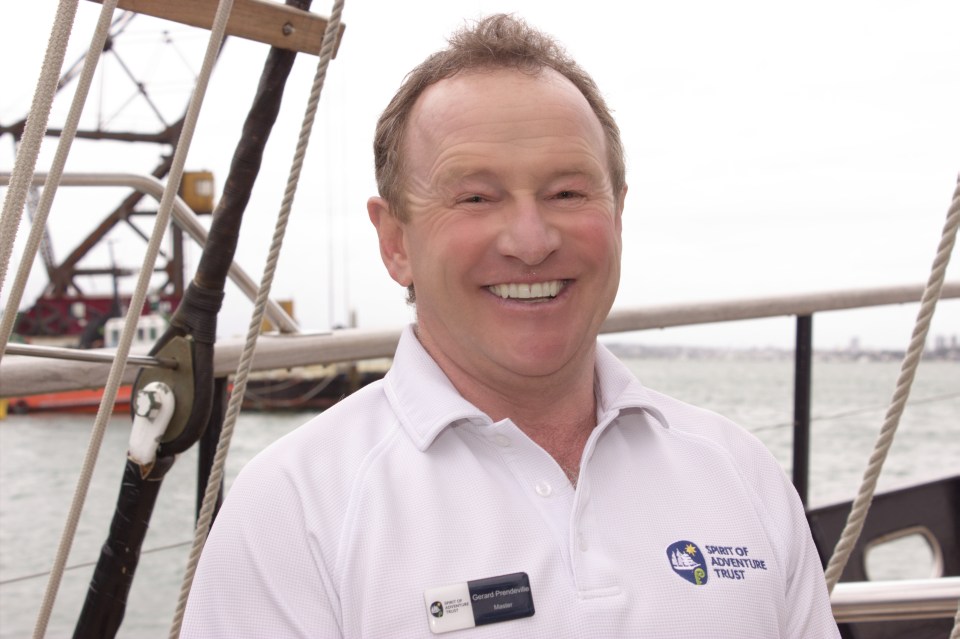 Gerard is the Master of the Spirit of New Zealand. Image: Spirit of Adventure Trust.