<- Homepage: TranzAlpine: A STEM-learning journey with a view field trip
---
Find out about people who know about the TranzAlpine and rail, such as engineers and safety experts.
Ask an expert!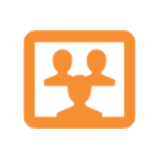 Recordings of live web conferences with locomotive engineer Ian Dixon on this trip are directly accessible if you Register with LEARNZ and log into MyLEARNZ.

Meet your TranzAlpine rail experts.

Ian is a locomotive engineer for KiwiRail. He drives trains, and has done for over 40 years! 
...

Stuart is a structures inspector for KiwiRail. He is part of a team that makes sure the tunnels, bridges, and viaducts trains travel through and over are maintained to a safe standard.
...

Bruce is a track inspector for KiwiRail. This is a critical role that helps to ensure trains and those on board are kept safe while traveling around the rail network.