Meet Clara Schlieman
Job:
Postgraduate student at the University of Otago.
Job description:
Looking at toxins within our delicious shellfish in Marlborough/ Tasman Bay, Fiordland and Otago Harbour.
Work background:
I have been a university student my entire professional life. Through my time at uni I have also had opportunities to work as a Science Diving Assistant and Research Intern.
Favourite part of job:
I enjoy a wide range of activities in my job, however, diving to explore new and different marine environments and collect samples to broaden our understandings of these places is by far my favourite aspect of this job.
Least favourite part of job:
Unpacking from extended field expeditions.
What I am working on now:
Currently I am dissecting a variety of shellfish from the Marlborough/Tasman Bay Region. These shellfish vary in size from smaller than a ping pong ball to nearly the size of a rugby ball. These shellfish will help us further understand the links between the activities people do on land and the impacts these have on the marine environment.
A quick story about a job well done:
Actually finding the organisms I want to study is always a highlight!
A (humorous) story about a job that went badly and what you learned:
We had been surveying marine communities on transplanted coral reef blocks off Moku o Lo'e in Hawai'i. This had to be done every second day for months. On one particularly memorable day there was a bit of a storm, the swell, wind and whipping rain made for an incredibly difficult field day. I learned that you will spend over 8 hours in stormy waters for projects you are truly invested in.
Qualifications:
Marine Biology BSc.
Interests outside work:
Spending time with friends and family tramping, climbing, swimming, surfing, diving and cooking.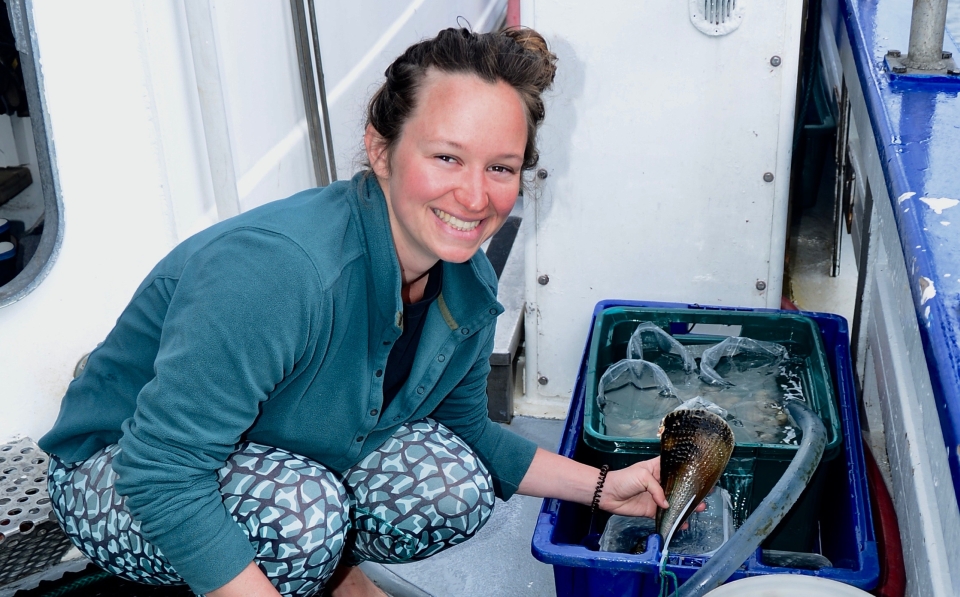 Clara Schlieman is a postgraduate student at the University of Otago. Image: Supplied.