Meet Sam Thomas
Job:
I am currently a PhD student at the University of Otago.
Job description:
The research for my PhD is within the field of marine ecology and in particular estuarine ecology. My project investigates the effects of nutrients and sediments on estuaries and how increases in both nutrients and sediments change ecosystem functioning. I am also looking at how the size of cockles and other shellfish within the estuary influence the way estuaries function and how changes to both nutrient and sediment levels might affect these interactions.
Work background:
My work background is within marine and freshwater ecology and fisheries research. I worked in Ireland for Inland Fisheries Ireland. This work involved monitoring fish stocks in rivers, lakes and estuaries to produce reports about the health of the fish populations within the rivers, lakes and estuaries of Ireland. This work also involved monitoring of endangered fish species like Sea Lampreys and Artic char.
When I moved back to New Zealand, I worked briefly for Kono seafoods helping as an aquaculture technician looking after oyster larvae. I then got a job at Plant and Food Research in the Fisheries Research Team looking at fishing net technologies (the Precision Seafood harvesting net). This work involved working on fishing net designs to help create a net which reduces bycatch of unwanted fish while also improving the quality of the fish which were caught. Field research was undertaken on fishing boats throughout the country targeting different fish from snapper in the Hauraki gulf to hoki off the Wellington canyon.
Favourite part of job:
The favourite part of my job is out doing fieldwork either on fishing boats, research vessels, diving or out in estuaries and on the rocky shore. The work allows me to see and work in amazing places like Preservation Inlet in Fiordland and other Sounds along the Fiordland coast. Plus getting out to experience the marine life by diving and is always a great experience.
Least favourite part of job:
Stuck out in the pouring rain and strong wind trying to undertake field work. Also spending too long counting worms under a microscope can be hard work after 4 or 5 days!
What I am working on now:
Unfortunately, at the moment I am in the writing and statistics stage of my PhD research, so I am not heading out in the field. I am currently writing or doing statistics most days of the week, with a break every now and then to head out and help other students or staff members with there field work.
A quick story about a job well done:
The latest big round of field work went really well. It involved sampling 4 different estuaries for nutrients, shellfish and sediment parameters (mud content etc) with two sites at each estuary. The work took 7 days in a row and involved 6 to 7 people. It was a lot of work coordinating everyone's tasks and there was a large amount of data to gather however, we managed to get everything done.
A (humorous) story about a job that went badly and what you learned:
During my masters I was on a fishing boat and had gathered about 100 kina for sampling back at the lab. They were in their own tanks but one of the crew members didn't realize and put all my marked kina in with the commercially caught kina and you couldn't tell which kina was which. I learnt that random things can happen in science whether it is due to sampling, a mistake, the environment, or something out of the blue; you just have to adapt and do the best you can under each situation.
Qualifications:
Master's in marine science and currently finishing my doctoral degree.
Interests outside work:
Diving, fishing, hunting, tramping and spearfishing.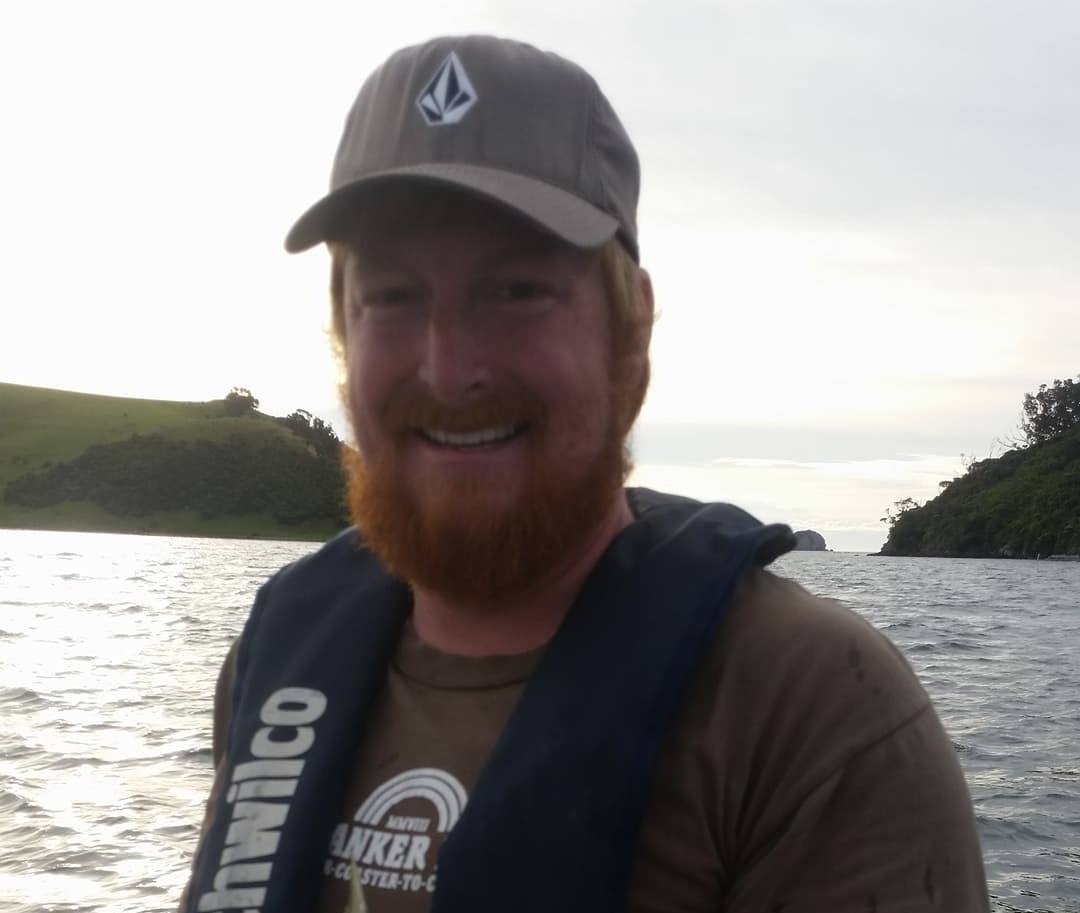 Sam Thomas is a PhD student at the University of Otago. Image: Supplied.