What You Can Do
We can all help protect our marine areas so they stay healthy for people to enjoy in years to come.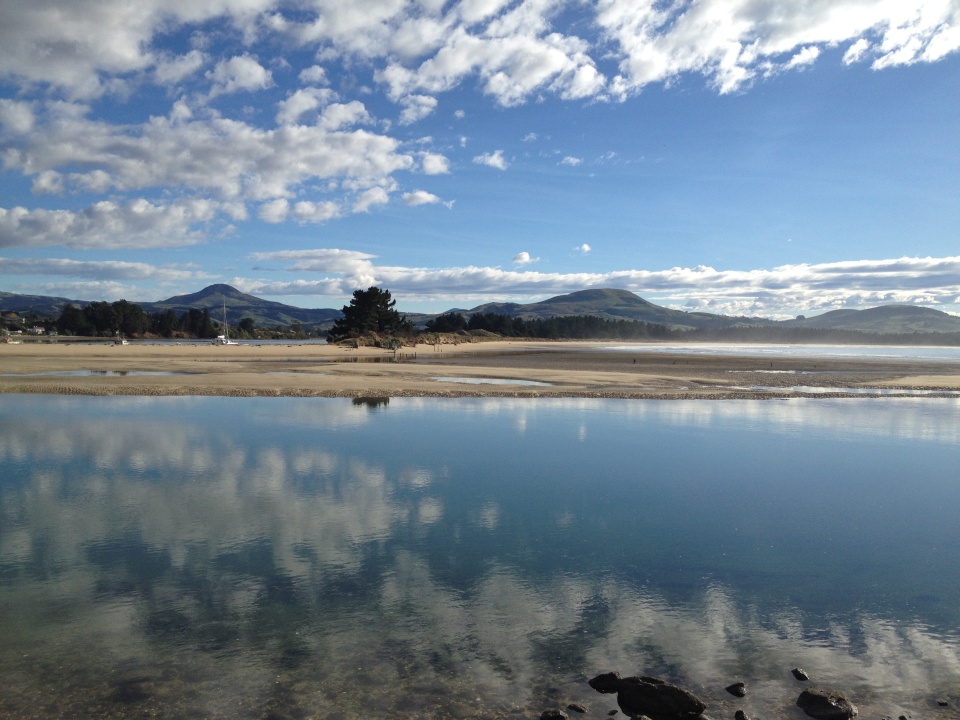 Everyone can help protect our marine areas. Visiting marine areas will help you to see their value and learn more about them.
If you are in a Marine Protected Area or Marine Reserve, follow the rules. Leave your dog at home and do not take anything from the area.
Here are some ways to help you enjoy marine areas and keep them safe for the future.
Sensitive habitats
Find out about the environments you visit and take care of fragile areas such as dunes, mangroves and ancestral lands.
Don't walk on fragile dunes, or let you dog walk on them – sand can easily blow away once plants are removed, and rare seabirds may be nesting there
Look after mangroves – they look after you, by catching sediment and are habitat for our sea life
Be aware of seagrass beds – these are fragile habitats and can easily be damaged
Do not disturb Māori ancestral areas – all are protected by law
Don't light fires
Take only photos and leave only footprints.
Fishing
To ensure there is enough fish and kaimoana for people to enjoy for years to come we all need to look after marine areas and follow fishing rules. 
Know the rules for the area you are in – remember that there are different rules for different areas
Respect rāhui – these are set by local iwi to stop areas from overfishing
Large fish are the best breeders so are best released unharmed
Take away any rubbish and dispose of it responsibly – rubbish can damage and/or kill marine life
Be gentle with any fish that you are going to release
You do not have to catch your limit, catch only what you need.

Wildlife
It's important to remember that people can cause animals stress so keep your distance and if your walking your dog have it on a leash.
Do not disturb wildlife – give them space, use binoculars to watch them
Leave your dog at home or keep them on a leash
Keep dogs away from seals and sea lions
Do not walk in areas where there are burrows for birds like penguins and shearwaters.
Rock pools
When exploring the beach and rock pools only collect empty shells – any live animals will die if removed from their home. Leave things undisturbed.
Always turn the rocks back – animals will die if left exposed to the sun
Leave rock pool marine life in the water
Do not remove seaweed – it is shelter for other life
Do not pick up or handle animals that could harm you such as jellyfish, sea anemones, kina, and crabs
Make sure you can always see where you place your hands
Wear footwear to protect your feet when exploring rock pools and the coastal area.
Look after yourself
The coast and marine environment are always changing. Think about how to keep yourself and others safe. 
Protect yourself from the sun – with clothes, a hat, and sun block
Be aware of the tide and heights of high and low tide – the weather also affects the time and level of the tide
Never turn your back to the sea – large, powerful waves can come in without warning
Do not explore the beach alone
Be aware of where you are and what's around you
Stay away from the top of banks or cliffs
Do not sit directly under a cliff – rockfalls do happen.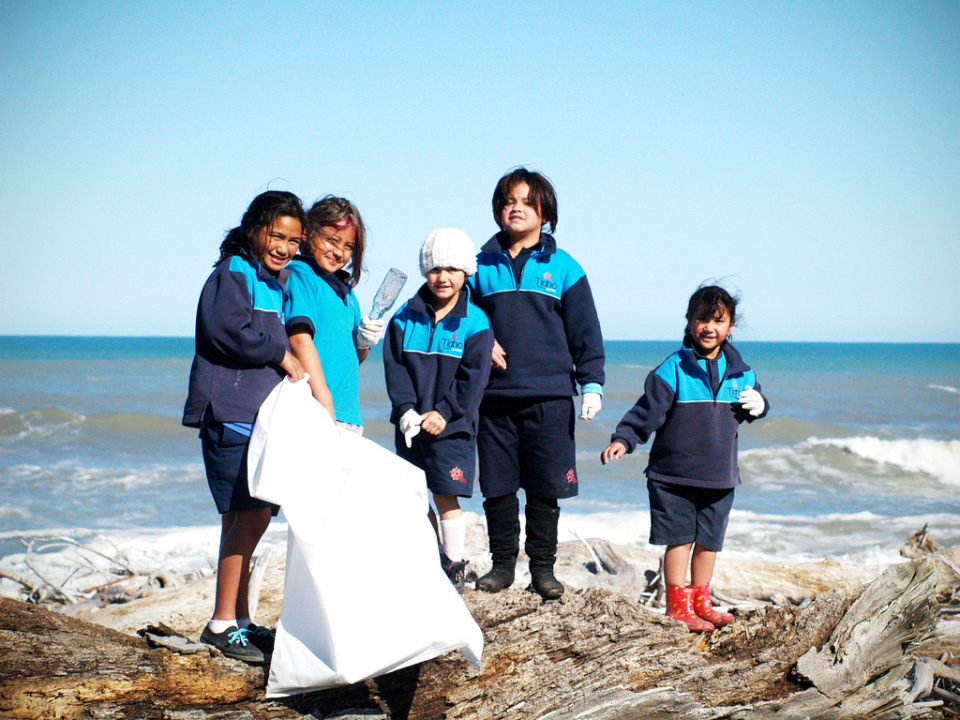 Back at home
We can all do things to help our marine environment, even if we live a long way from the coast. Choosing to buy things that have less packaging, not polluting stormwater and buying seafood caught sustainably are all actions that can help.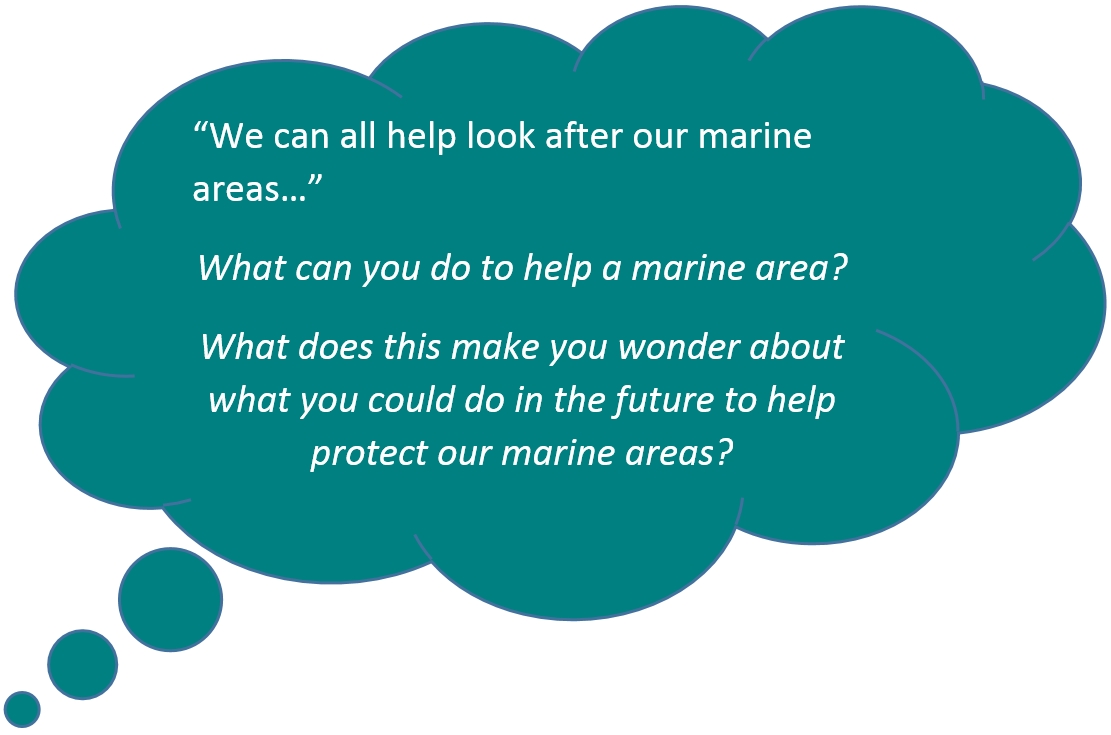 Ready for a quiz? Try the What You Can Do interactive activity.
Choose to buy seafood that is sustainable – use the Forest and Bird Best Fish Guide to find out which fish are not at risk
Think about packaging, and dispose of rubbish properly – reduce reuse, recycle
Use less plastic – try not to use things like single-use plastic items, which can easily end up in the sea where they harm animals
Don't pollute stormwater drains – they lead straight to rivers and the sea without being treated, so anything other than rainwater can cause pollution
Use water wisely – it is a limited resource
Get involved in beach and river clean ups and native planting projects
Take part in citizen science projects – such as Marine Metre Squared and iNaturalist
Donate to local marine conservation projects
Share your knowledge of marine areas – with your whānau, friends and community.
Audio Māori keywords:
Find out what lives in your local marine area and how you can help protect this ecosystem.