<- Homepage: Te Araroa field trip
---
Find out about people who have are involved with Te Araroa trail.
Ask an expert!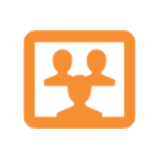 Recordings of live web conferences with Mark, Stephen and Adam on this trip are directly accessible if you Register with LEARNZ and log into MyLEARNZ.

Topics:
1. Responsibility and sustainability in the outdoors - looking after private and public land and supporting biodiversity along the trail.
2. Maximising enjoyment and safety along Te Araroa and other tracks and trails around Aotearoa.
Meet Mark from Te Araroa
Mark comes from a very outdoor-orientated family. He grew up in Otago around the ocean, lakes and backcountry. He was a chief executive or held senior management roles for Surf Life Saving New Zealand, Canoe Racing New Zealand and Poverty Bay Rugby. Mark is now Executive Director Te Araroa / Tumu Whakahaere Te Araroa.
Meet Stephen from Walking Access
Stephen leads the communications team for New Zealand Walking Access Commission Ara Hīkoi Aotearoa. The communications team tells the Commission's stories and makes sure people have the information they need about outdoor access. Stephen is now Strategic Communications Manager | Pou Whakahaere Whakapāpātanga Rautaki.
Meet Adam - Conservation ranger
Adam did a lot of fishing and tramping when he was young and played lots of sports. When he left school, Adam completed a Parks and Recreation course at university. Adam got really excited in his working life once he started getting close to rare and endangered species on islands. Now he is the Bream Head/Te Whara Conservation trust head ranger.
Meet Greta, whose farm includes part of Te Araroa
Greta and her husband Craig own Whananaki Coastal Charolais. Some of the 13 kilometre Onekainga Track, which is part of Te Araroa, runs through their farm.