---
Find out about people who know about walking in the outdoors and hauora in Aotearoa. Connect with one or more of these experts in a live web conference — details below.
Ask an expert!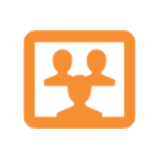 Sign up for this trip to get information about booking into a web conference so your ākonga can connect with experts and put their questions to them.

1. Wednesday 22 March at 9:30am.
2. Thursday 23 March at 9:30am.
Meet the experts
Meet Matutaera
Matutaera Herangi is a local Haakarimata guide and tour operator. His whakapapa extends to many notable people from this rohe.
Meet Lauren
Lauren is a Communications Advisor for Herenga ā Nuku.
Meet Nicky
Nicky works for Sport Waikato as a professional learning partner. What does that mean? Watch the video to find out!
Meet Chris
Chris is a former DOC Ranger and lifelong conservationist.
Meet John
John is a former DOC Ranger and longstanding friend of Haakarimata conservation.