<- Homepage: Wild weather field trip
---
Find out about people who know about wild weather, such as weather scientists and emergency management people. Connect with one or more of these experts in a live web conference — details below.
Ask an expert!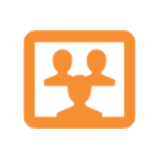 Enrol in this trip to book into a web conference so your ākonga can connect with experts and put their questions to them. 

1. Wednesday 30 June at 9:30am.
2. Thursday 1 July at 9:30am.
More information about wild weather experts will go here.