Resources will be made available on the following dates:
1 June 2021: Access curriculum and supporting resources, discovery reading and quizzes.
28 June 2021: Explore people and places in videos. Ask an expert in live web conferences.

Location
East Coast: Tairāwhiti / Gisborne.
About this trip
Globally, climate change is bringing more extreme weather events. Aotearoa is no exception, as flooding and severe weather are the most common natural hazard events and cause multiple emergencies each year. Flooding can damage land, homes and infrastructure which impacts on the wellbeing of people.
Te Tairāwhiti–the East Coast of Aotearoa has a history of extreme weather events. Its steep landscape and unique location mean that high rainfall events have a bigger impact than in many other parts of our country
Travel online with LEARNZ in June to:
find out about past big weather events in the East Coast area; flooding in 1938 and 2020, and the multiple effects of Cyclone Bola in 1988
hear from mana whenua about their experiences of big weather events before Europeans arrived
visit places in the East Coast that were affected by 1988's Cyclone Bola, especially the rivers and beaches
find out what we have learned from events such as Cyclone Bola
inspect the continuing improvements to floodbanks of the Waipara River, which were overwhelmed in 1988
look at a map and choose Civil Defence places such as schools and marae; see if your choices match up with locations chosen by experts and their communities
explore the science and mātauranga behind weather bombs
meet people who are prepared for a weather bomb and learn about their plans
decide what would be the most likely severe weather near you and what plans you should make to be prepared.
From a previous LEARNZ online field trip: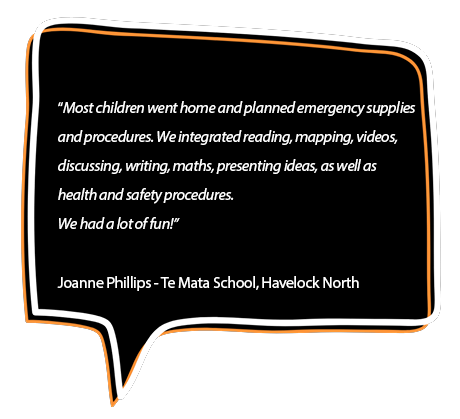 Curriculum
This online field trip supports a STEM-based, cross curricular approach to teaching and learning. Participation encourages curiosity, citizen-science and student inquiry.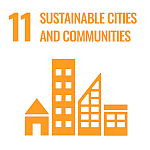 This trip reflects the United Nations Sustainable Development Goals (SDGs), especially Goal 11: SUSTAINABLE CITIES AND COMMUNITIES: Make cities and human settlements inclusive, safe, resilient and sustainable.
Weather bomb challenge
The weather bomb challenge asks you to make, photograph and share your grab-and-go kit in the event of a weather bomb near you.

About LEARNZ
LEARNZ online field trips support students and teachers to access the inaccessible, digitally transporting them to remote locations all over Aotearoa, Antarctica and beyond. Our trips are FREE to use!