Ambassador Whai
I am Whai the stingray from Collingwood School. Did you know that Whai means stingray in Māori? It also means to chase or pursue which is quite appropriate because I love to chase things.
Monday 16 June
Hi folks,
We have just set sail from Wellington (except this boat doesn't have sails, it has a huge engine instead). Boy it is so exciting to finally be on our way. We arrived early in Wellington but had to spend the whole day preparing for our big journey and learning how to stay safe on board the boat.
Well, I'll catch up with you tomorrow when we can see where we are going.
Catch you later,
Whai.
Tuesday 17 June
Kia ora
I was so happy to be at sea today I almost felt guilty. The other ambassadors are suffering from sea sickness and of course I have no idea what that is like.
We practised how to abandon ship today – well in theory at least but I don't think I will worry about the life raft.
Tomorrow we will arrive at our first sampling site so I will have an early night so I'm ready to help the scientists.
Bye for now,
Whai
Wednesday 18 June
Kia ora
We woke to a busy atmosphere on board the Tangaroa this morning. All the scientists were busy working on the Argo Floats and CTD machine. Two Argo Floats were deployed and after many hours of work the CTD was also lowered to a depth of 2000m. Everyone was excited about what the samples taken by the CTD would show, but when it was pulled back up on deck the lids hadn't closed so no samples were taken. Lucky it was a test run and there is time to fix it.
Tomorrow night we will get to our deep ocean location ready to deploy our new Deep Argo Floats.
Catch up with you then,
Whai.
Thursday 19 June
Hi everyone,
There is a good feeling amongst everyone on the ship now that we have reached our final destination and the CTD is working, even the weather has improved.
We are now sitting above more than 5,500m of water ready to deploy the Deep Argo floats. These are prototypes so may need to be retrieved if they don't work properly. It would be exciting getting out in a little boat to try and collect one of the floats – hopefully everything will work properly and the Deep Argo will be free to go and collect and send data for the rest of its life.
See you back on deck tomorrow,
Whai.
Friday 20 June
Hi there,
I saw a whale today, it came to the surface for only a few seconds and we never saw it again but it was cool to know it was there.
I was given a very important job today; I had to keep an eye on the Deep Argo float that was deployed. We had to watch where it went in case we had to go and collect it if it didn't work properly. I was looking forward to a ride in the little boat to grab the Argo but it worked perfectly so we left it to do its dive deep underwater.
The smell of food coming from the galley is making my mouth water so I'm off to eat dinner.
See you later,
Whai.
Monday 23 June
Kia ora
I can't believe we are nearly at the end of our voyage, I guess time flies when you're having fun. We have started to head back to Auckland but don't expect to arrive until early on Wednesday morning.
Tomorrow we will deploy the last of the three Argo Floats in water that isn't quite as deep as where we are now. These floats will continue to send data for about five years which is pretty cool eh!
See you on deck tomorrow,
Whai.
Tuesday 24 June
Kia ora
It has been such an amazing journey out into the middle of the ocean; I can't believe it is almost over. I have got to know all the scientists and crew on board and made lots of new friends. I think I want to be a scientist now so I can go on more cool adventures like this one.
We have finished deploying the Argo Floats and will arrive back in Auckland tomorrow morning. I am looking forward to returning home and sharing my adventures with you.
See you all soon,
Whai.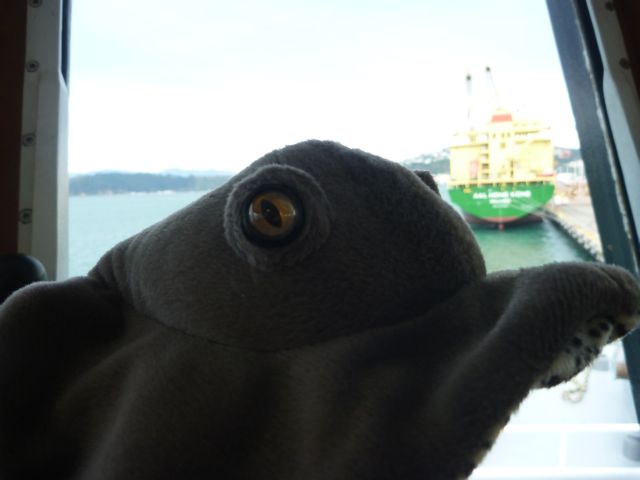 Ambassador Whai looks out over Wellington's wharf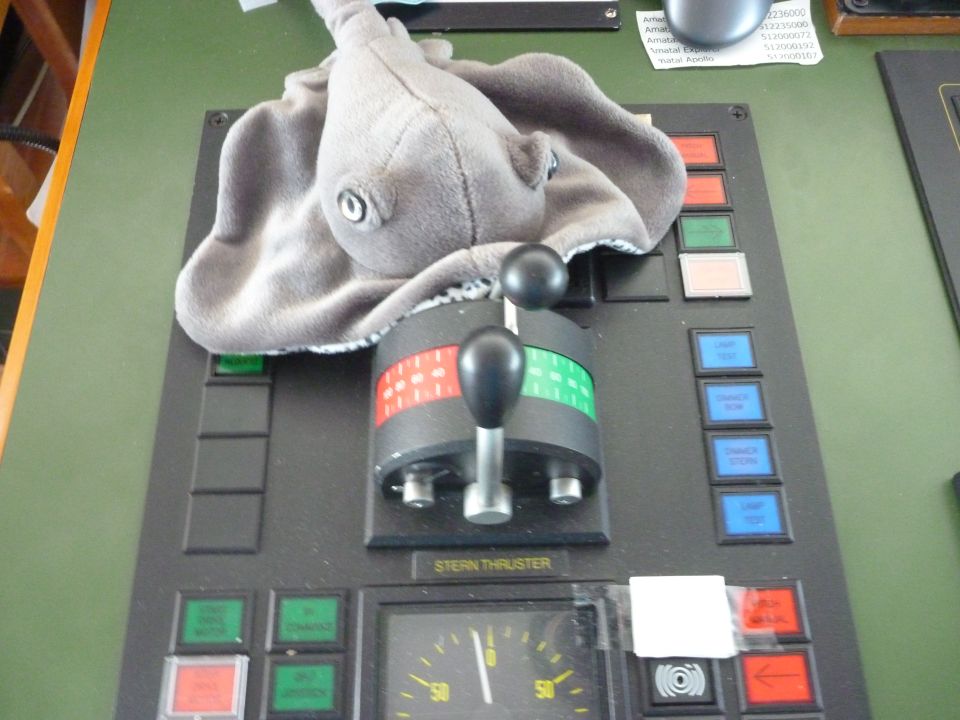 Whai tries using the stern thruster on RV Tangaroa. What do you think a stern thruster is?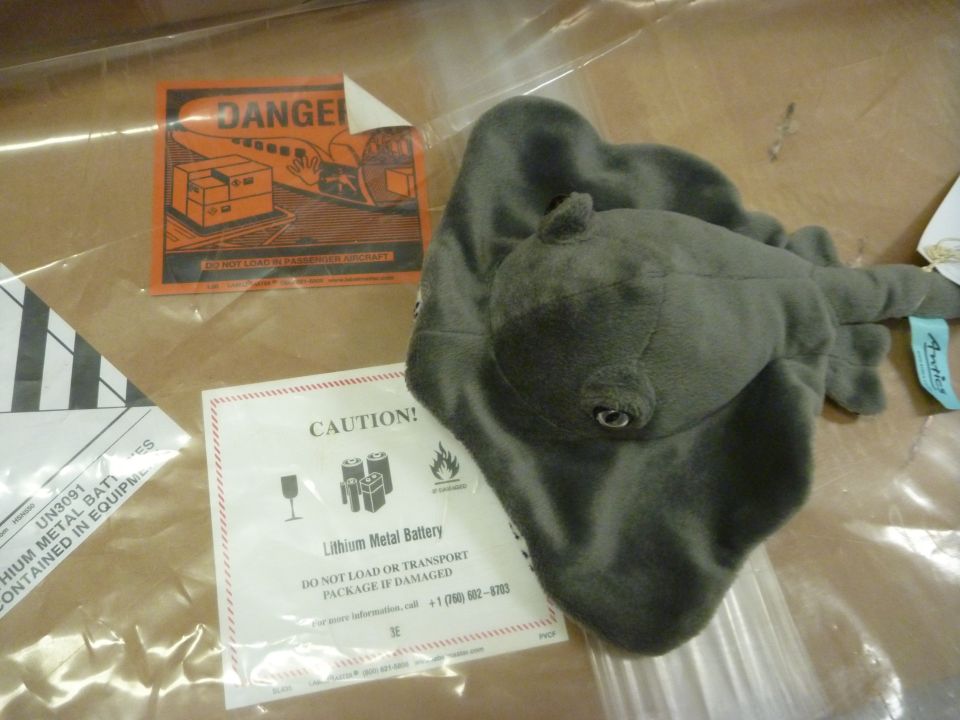 Whai checks out the boxed up Argos ready for deployment.
Whai slips into a box protecting a regular Argo Float. This is where the float can be reset with a magnet so it can be re-programmed.
Whai looks for whales from the deck of the RV Tangaroa.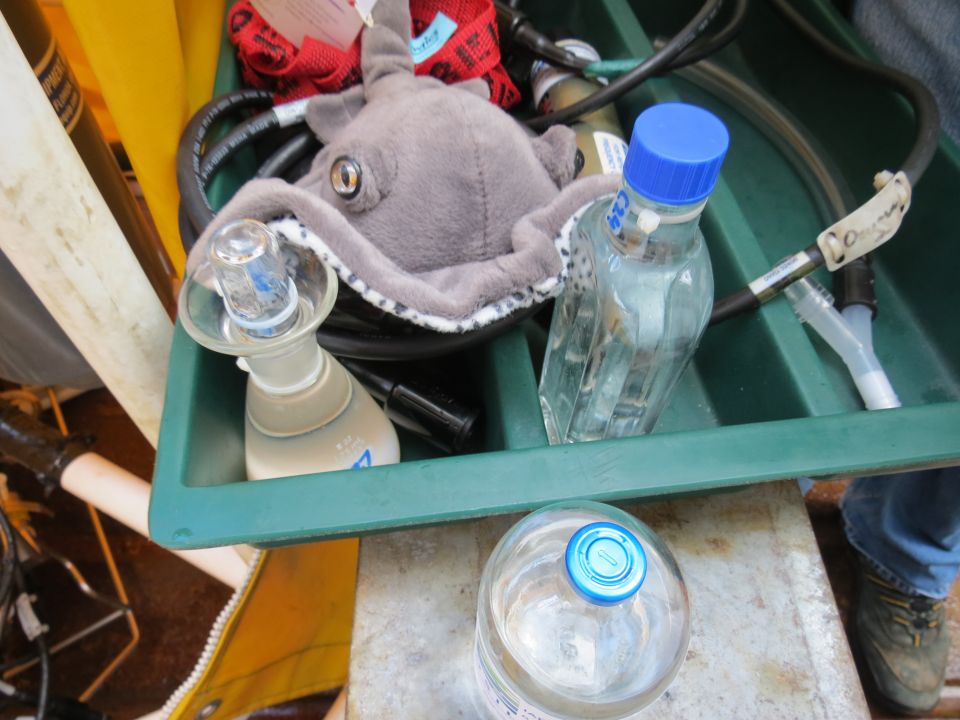 Whai checks out some of Matt's tools and water samples from the CTD.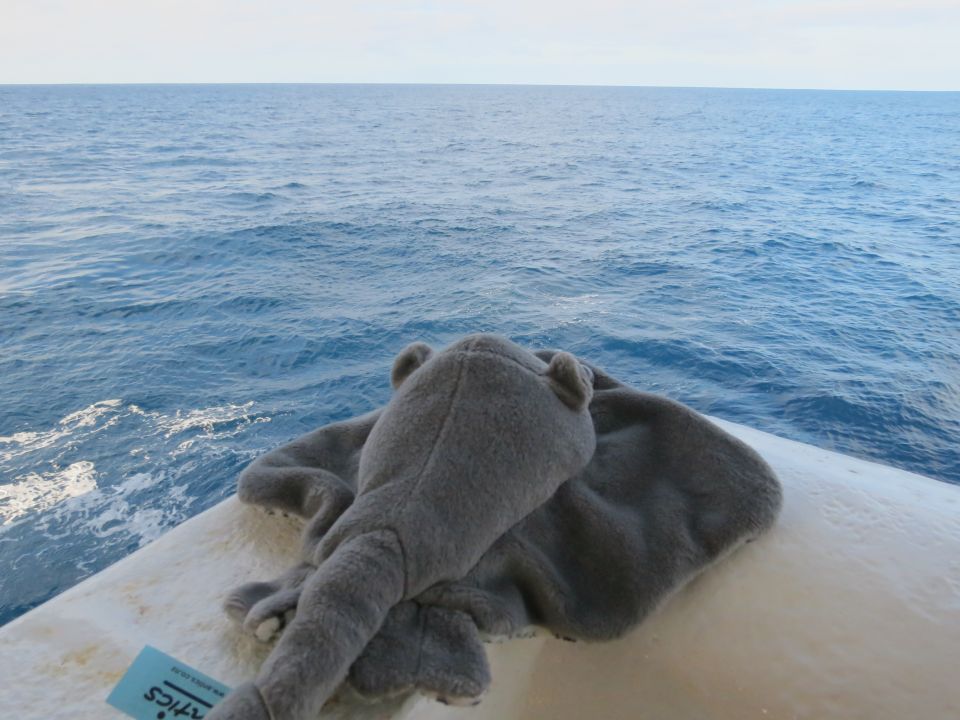 Whai checks out the view from the stern of the RV Tangaroa.