Collecting and analysing Argo Float data
Using Google Earth you can follow the path of any Argo Float and learn about what is happening in the oceans.
Searching for Argo Floats
You can see every Argo Float on 'Google Earth' and follow the path of any selected Argo Float.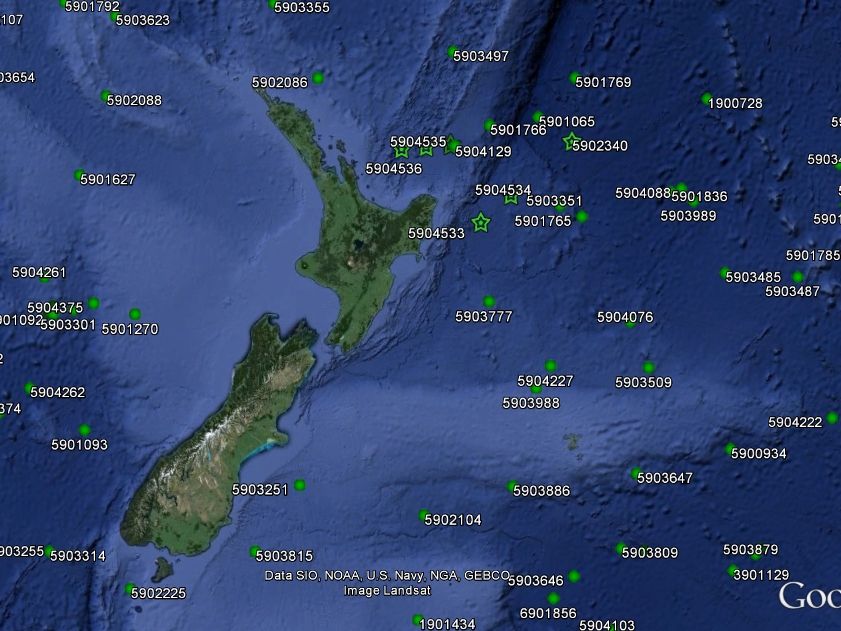 Here are all the Argo Floats around the coast of New Zealand. Can you spot Argo Float #5903777?
It is in the Pacific Ocean to the east of Palmerston North.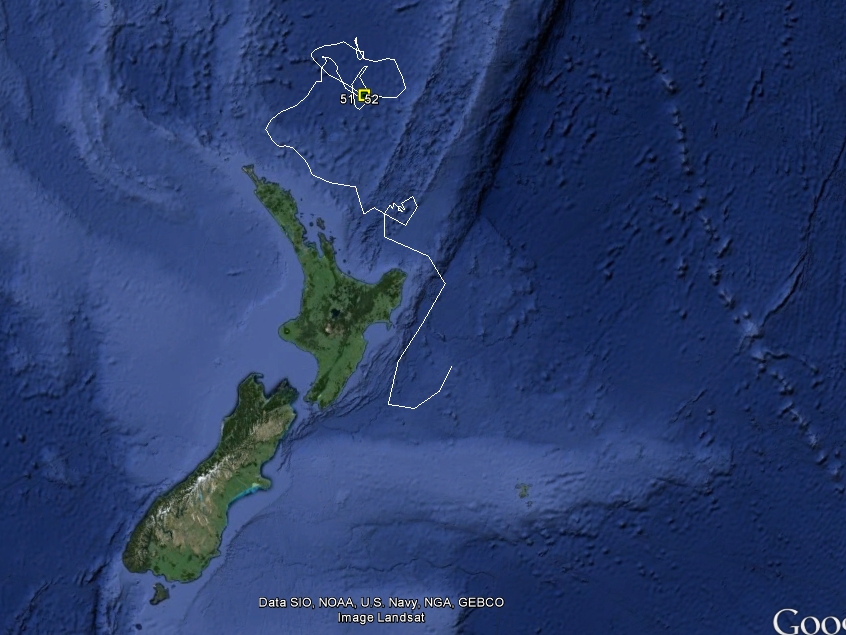 By clicking on the dot beside Argo Float #590377 you can see its trajectory (path) since it was deployed.
The location of its launch is marked as a yellow box.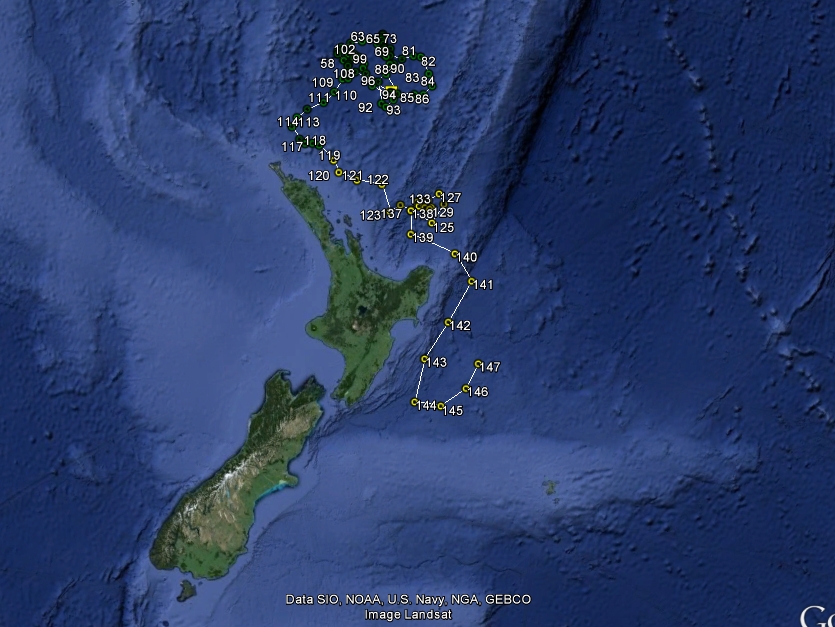 You can choose to see all the locations where Argo Float #590377 surfaced and uploaded a profile to a satellite.
How many profiles have been uploaded so far?
Has the Argo Float drifted north or south since it was released.
What direction is it drifitng now?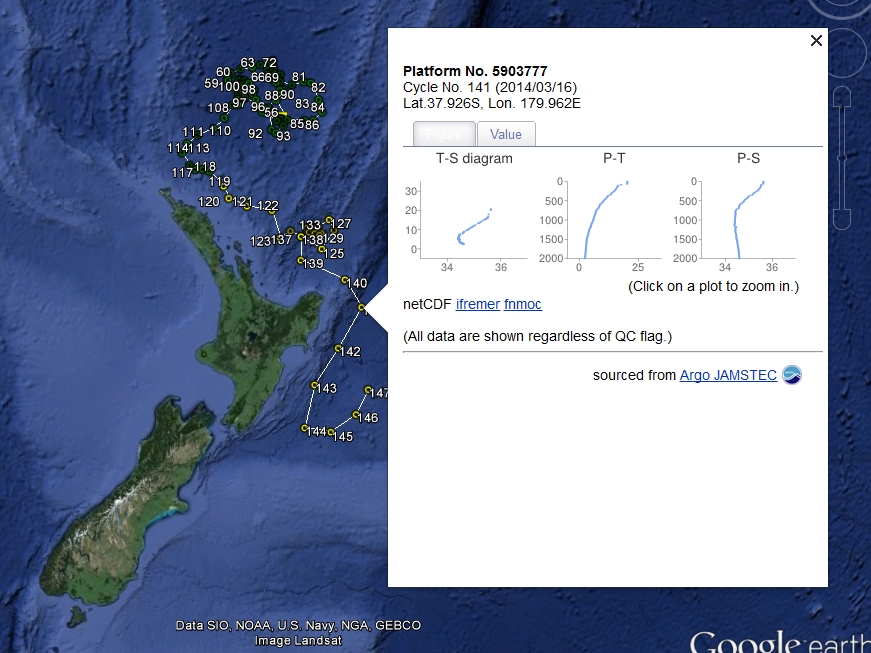 By clicking on one dot you can see the profile that was uploaded at that location.
This profile was from cycle #141, uploaded on the 16th March 2014 at latitude 37.926S and longitude 179.962E.
Below: by clicking on the small graphs you can see a temperature and salinity profile for that location in more detail.
| | |
| --- | --- |
| What is happening here? Salinity falls rapidly from 35.5 to 34.4 but then stays at 34.4. before rising to 34.6. | What is happening here? Temperature falls rapidly from 19 degrees at the surface to 4 degrees and then more slowly to 2.5 degrees at the deepest |
Next step learning: Use Google Earth to adopt an Argo Float.