Our changing climate: research, resilience and response.
About this trip
Our climate constantly changes, so why has climate change become such a topical issue? Recent changes in climate have happened a lot faster than they have in the past due to human activity. Increases in greenhouse gases such as carbon dioxide and methane are causing changes in average temperatures and rainfall. Our changing climate impacts people, ecosystems and industry. So what can we do about it?
Experts are already working together to monitor, manage and build resilience to climate change in the Canterbury region. There is a lot of positive action happening to reduce the impacts of our changing climate.
Travel online with LEARNZ along the Rakaia awa in Canterbury to:
investigate the impact of climate change on our landscape and lives
explore the science and mātauranga behind climate change
discover positive stories about research and response
meet the experts who are helping to build community resilience
find ways to reduce the impacts of climate change in your own rohe.
Curriculum
This online field trip supports a STEM-based, cross curricular approach to teaching and learning. Participation encourages curiosity, citizen-science and student inquiry. Access the glossary.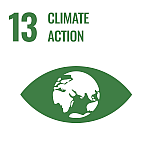 This trip reflects the United Nations Sustainable Development Goals (SDGs), especially Goal 13: Climate Action: Take urgent action to combat climate change and its impacts.