Enjoying the Outdoors Safely
Aotearoa is the perfect place to plan your own outdoor activity. There are lots of tracks, national parks, mountains, forests, and beaches to explore. When you go into the outdoors it is important to know your location, what the risks are and how to manage them.
What kind of activity
Your outdoor activity could be anything from a few hours to a few days. You need to know your limits and be realistic about what you can do.
If you want to go on a longer trip you should try short trips first and build up to something longer over time.
There are many different types of outdoor activities. Choose an activity you enjoy and can do with other people.
Find out how to prepare for your activity by using the Mountain Safety Council website.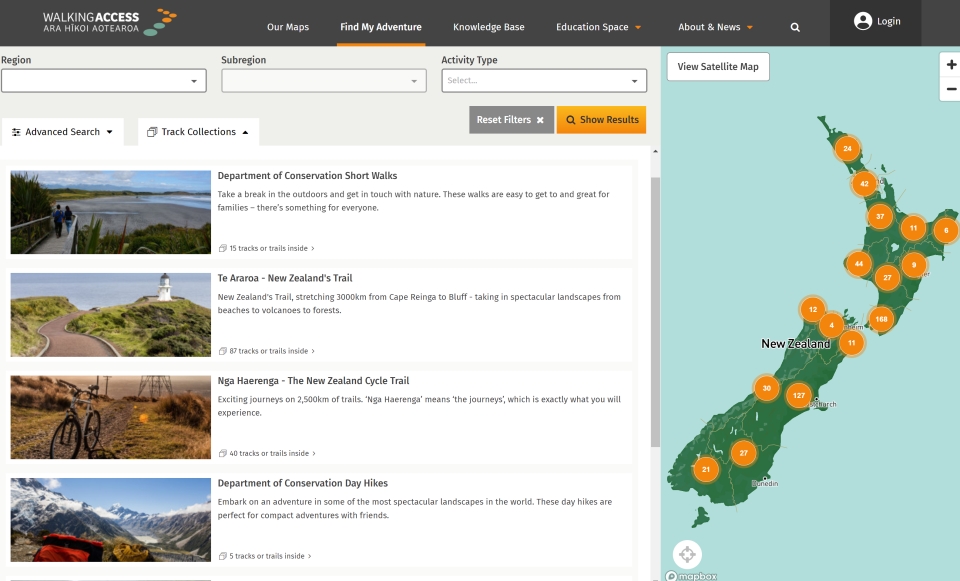 Where
There are so many great places to explore in Aotearoa. Choose somewhere close to home for your first trip. Find out where you could go. Explore maps to find interesting places.
Talk to friends, whānau and local outdoor clubs about places to go.
Visit the Department of Conservation website to find out about activities, tracks and walks in your local area.
Use the 'Find My Adventure' tool on the Walking Access Commission website. 
Do a course to gain outdoor skills. Join a club and go into the outdoors with people who are experienced.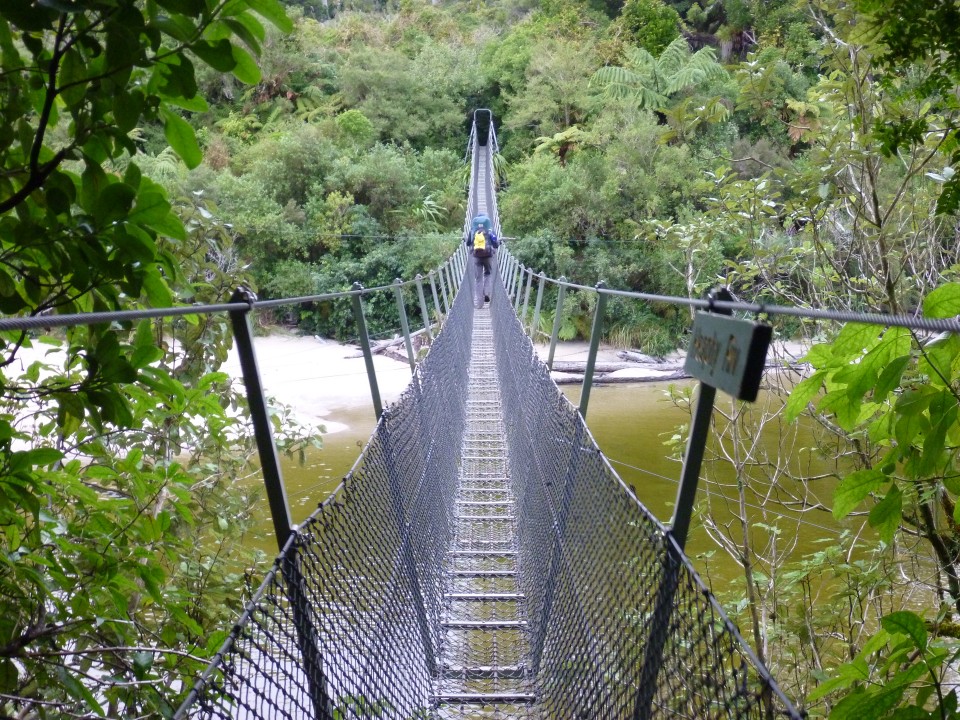 Are you prepared?
The Mountain Safety Council website has a template to help plan your trip safely.
Ask yourself:
Where are we going?
Are we allowed to go there?
Who is going?
How long shall we be away?
Who have I told about my plans?
What shall we take with us?
Is the weather suitable?
Clothing
Outdoor clothing needs to be lightweight, quick drying and comfortable.
It is best to layer your clothes so you can;
trap air between the layers
take layers off, or put layers on according to the weather
Some important questions to ask yourself before you venture into the outdoors are:
What could go wrong?
What would cause it to go wrong?
How could I prevent it from going wrong?
Do I have an emergency plan?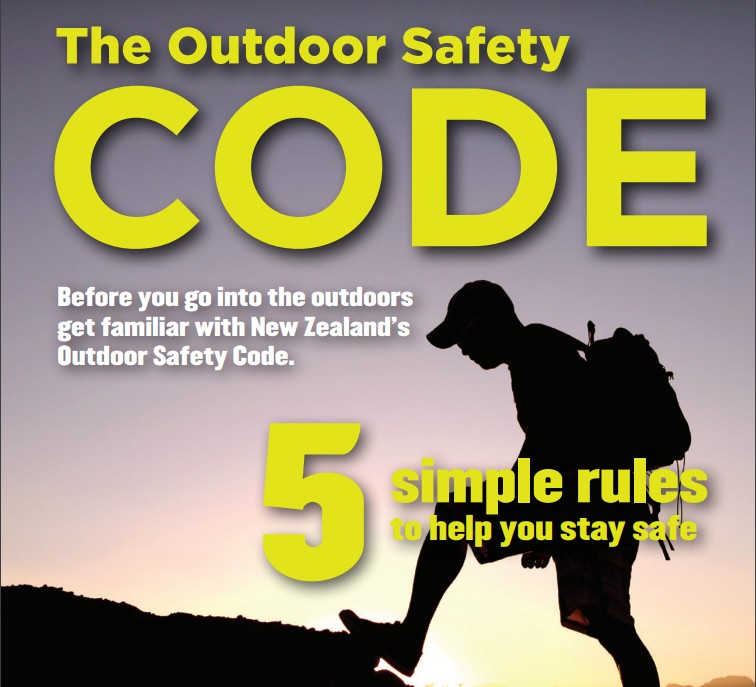 There are five simple rules to follow when completing an outdoor activity:
Plan your trip thoroughly
Tell someone where you are going
Check and monitor weather conditions
Know your limits
Carry enough clothing, equipment, food, water and a means of communication
Ready for a quiz? Try the Enjoying the Outdoors Safely interactive activity.
Be sure to leave your Intentions Form with a responsible person with the route you intend to take, plans for bad weather and your time of return. Don't forget to include the names and level of experience of everyone in the party.
You can enter intentions for longer trips on the AdventureSmart website.
Check track and hut conditions with DOC, local tramping clubs, mountain biking clubs or the council. 
Monitor the weather forecast in the days before you leave then watch and respond to weather conditions during the trip.
Don't forget to take navigation equipment such as a map or GPS unit and know how to use it. Remember to take a personal first aid kit. 
A phone may not have reception in some areas. You should take a PLB (Personal Locator Beacon) if you are going to a remote area.
River crossings can be very dangerous. "If in doubt, STAY OUT!" Know when, where and how to cross rivers and attend a river safety course.
If things go wrong, use the STAR Model for making decisions:
STOP: Take a breath, sit down and remain calm
THINK: Look around you, listen, brainstorm ideas
ASSESS: Evaluate the options and their potential consequences
RESPOND: Take the best alternative.
Audio Māori keywords:
Remember - plan, prepare and build up to outdoor adventures. Make sure you have the right skills and know your limits so that you can enjoy your outdoor activities safely. Write a plan for an overnight walk that includes information on all of the points listed above.