Ambassador Alvin
Tēnā koutou,
I'm Alvin the LEARNZ ambassador. I go on all the trips with Shelley and help look after the other ambassadors from your school. This is going to be a great adventure to find out more about the high country and the cool technology that is used to help manage this special environment.
I can't wait and I look forward to you joining us in this spectacular part of the country.
See you soon,
Alvin.
Monday 11 May 2015
Kia ora,
It was such a cool journey from Dunedin to Twizel today. We stopped off at lots of interesting places along the way including the amazing Moeraki Boulders and near Duntroon we saw Māori rock art.
It was a bit of a shock when the weather changed from hot and sunny to thunder and lightning near Omarama. Hopefully it means that the rest of the week will be good weather.
I can't wait to explore the high country.
See you there,
Alvin.
Tuesday 12 May
Hi there folks,
Despite the cold, wet weather we still managed to get out and about and explore the high country. We flew a drone near Lake Pukaki and found some wilding pines which will be removed to stop them from spreading.
Another highlight of the day was learning how to find geocaches. We met students from Twizel Area School who taught us how to find a local geocache - I can't wait to find more geocache. All you need is a phone with GPS and a bit of detective work.
It is going to be another busy day tomorrow so I'll see you then.
Alvin, the LEARNZ ambassador.
Wednesday 13 May
Tēnā koutou,
It was sunny in the high country today but a fierce wind was blowing in off the mountains. We went hunting for predators and weeds today and found plenty. The high country has been affected by many plants and animals that have been introduced such as cats, stoats and pine trees. DOC is using some amazing technology to control these pests. Tracking collars can be used to monitor the movement of predators and find out how their numbers change over time. This use of GPS has improved our understanding of how these animals move around.
Tomorrow is our last day in the high country so I'm off to get a good night's sleep so I can make the most of it.
See you tomorrow,
Alvin.
Thursday 14 May
Hi guys,
There was more fresh snow on the hills this morning which made for a cold start. We went to the local council and found out how they are using GIS to share information with people living in the area. Anyone can go to their website and use the map viewer to find out all sorts of things like where tracks and campsites are plus much more.
We also looked at the technology used by farmers and outdoor adventurers and it was interesting to see that they both use GPS. It is cool that locator beacons have got so much smaller and easier to carry as well as more accurate; if you're planning a trip into the backcountry don't leave home without one!
Well it's been a fabulous few days and I'm going to miss the high country.
Until next time,
Alvin, the LEARNZ ambassador.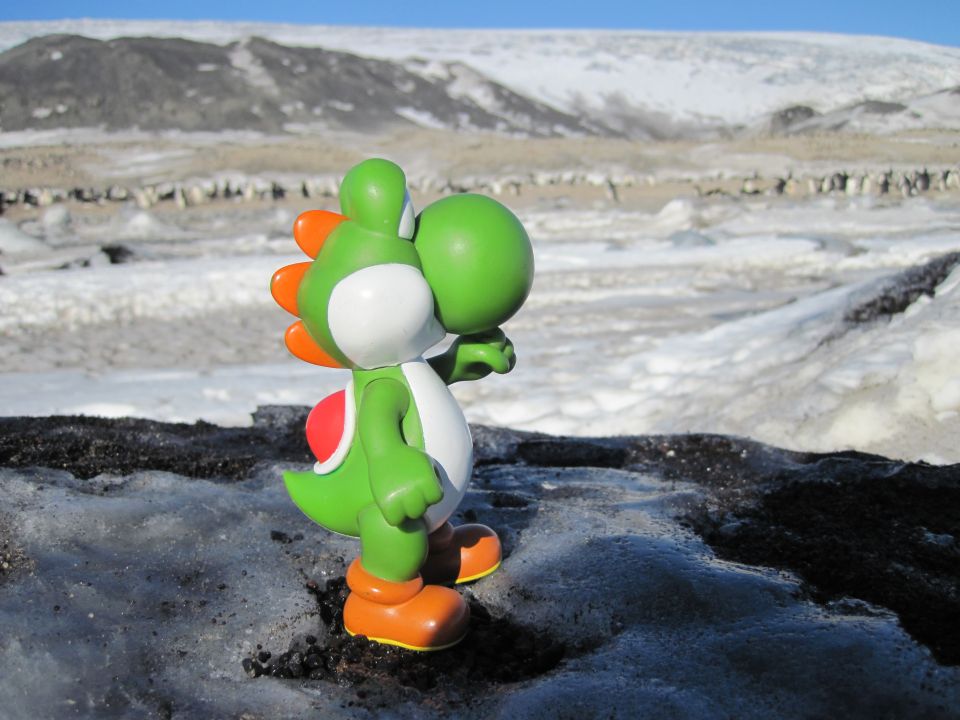 Alvin loves travelling; this is Alvin on his recent field trip to Antarctica. Image: LEARNZ.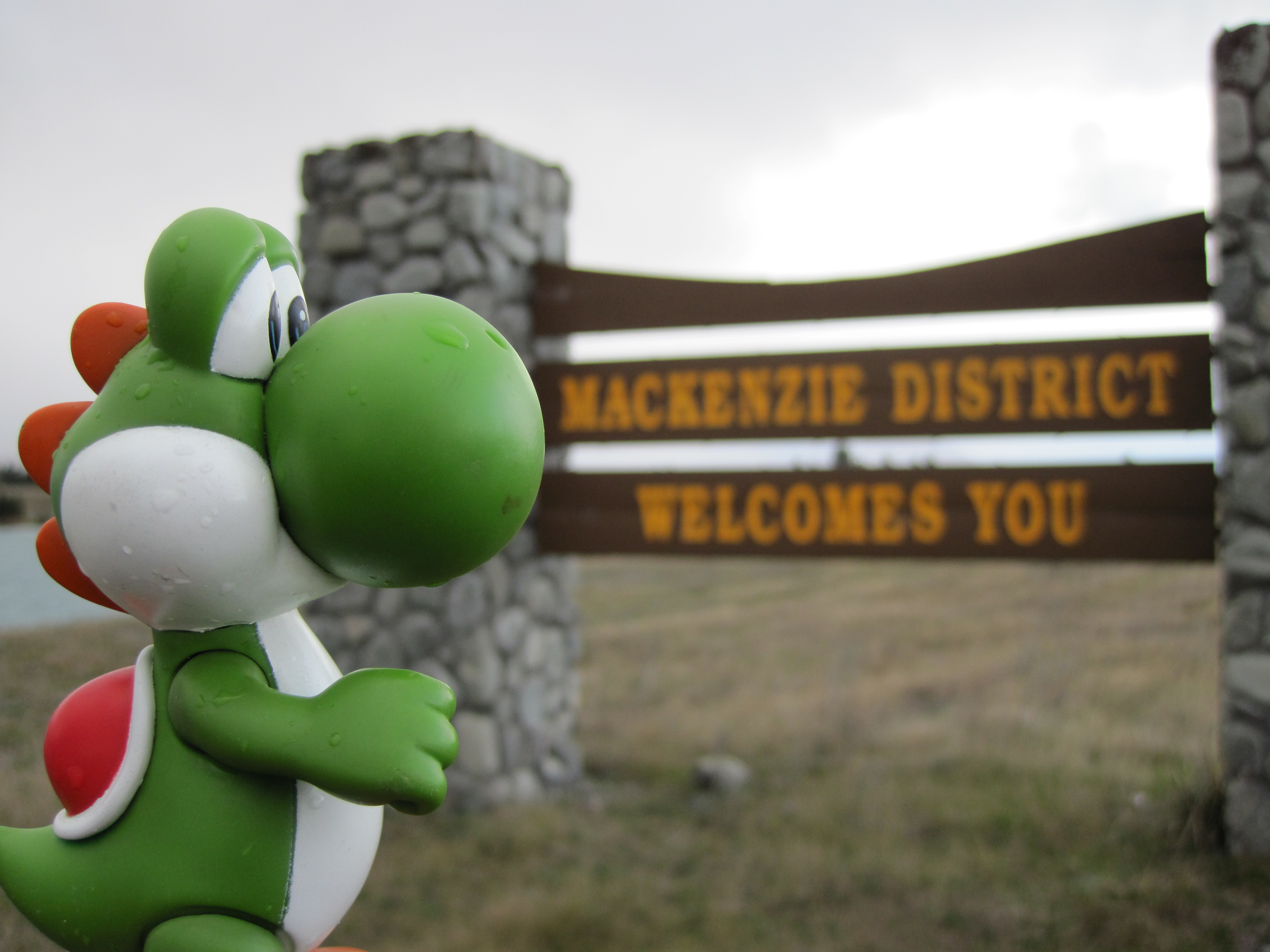 Alvin makes it to Twizel in the Mackenzie Country. Image: LEARNZ.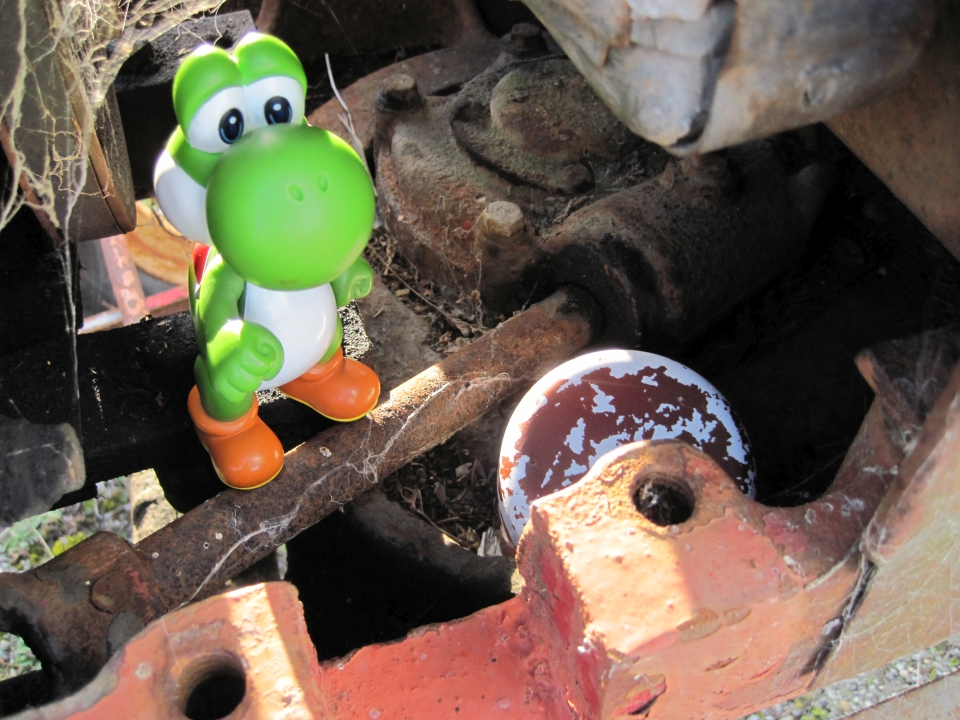 Alvin finds a geocache in an old tractor in Twizel. Image: LEARNZ.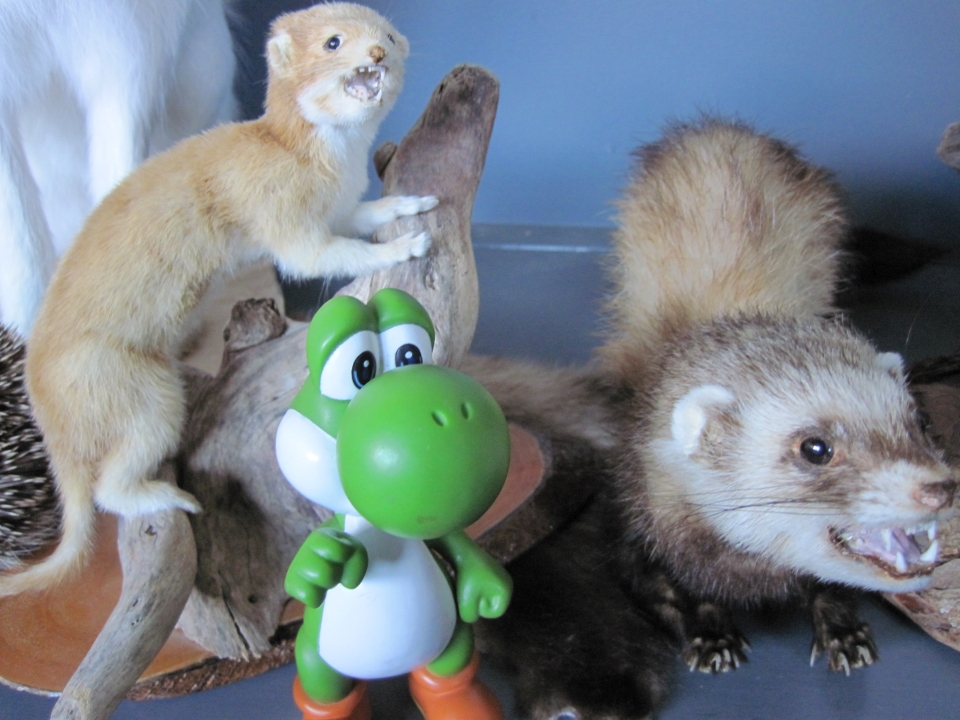 Alvin meets some pesky predators, at least they're stuffed! Image: LEARNZ.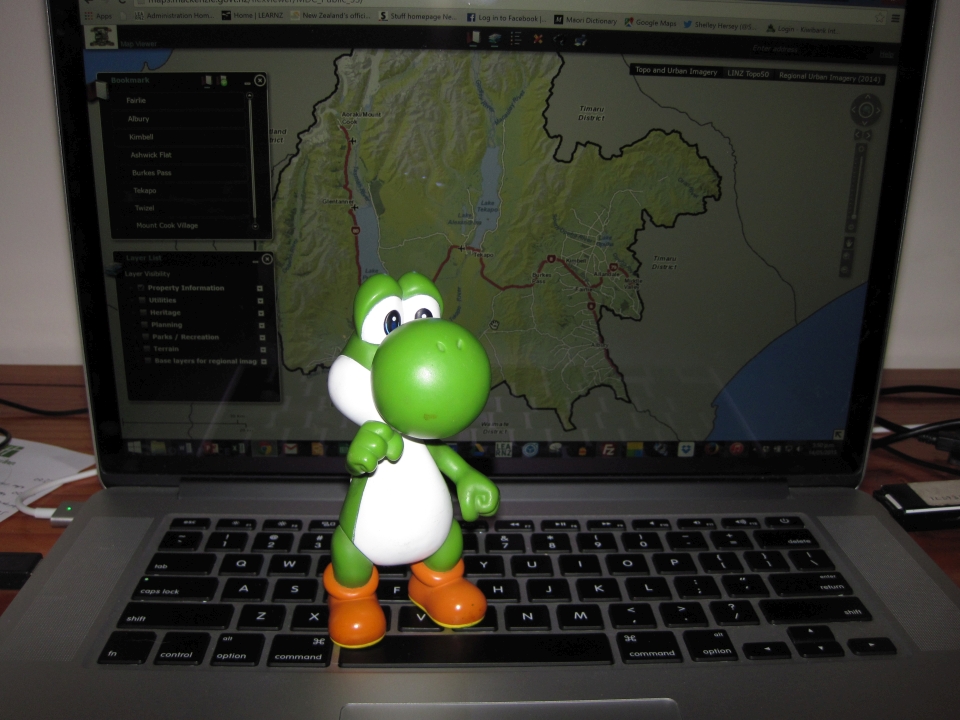 Alvin takes a look at the GIS online map viewer that Jana has created for the Mackenzie District Council. Image: LEARNZ.