Ambassador Walt
Kia ora,
I'm Walt, a takahe who loves learning with children. I can't wait to go on the high country trip to the Mackenzie Basin. With all the technology that's going to be around I'm pretty sure I'm not going to get lost.
I'm looking forward to seeing a drone and meeting a drone pilot, amongst many other things. I'm very excited about representing the Wicked Wanderers on this trip.
See you when I get there,
Walt.
Monday 11 May 2015
Kia ora koutou,
It was a day of four seasons today, with high cloud, then sunshine followed by storm clouds, thunder and then icy cold winds and rain. At least we saw lots of cool things on our journey before the weather turned bad.
We saw Māori rock art near Duntroon and I was looking forward to seeing some gliders at Omarama but with the stormy weather they were all grounded.
At least tomorrow we will be able to fly – well a drone that is.
See you there,
Walt.
Tuesday 12 May
Hi there,
It was freezing in the high country today! At least the drones are able to operate even when it was so cold that I could only stand being outside for a few minutes at a time.
I was really impressed with how quick it was to set up the drone and get it up in the air recording everything it sees. The camera on the drone also has a special mount which means it doesn't move around too much and gives smooth video footage.
We also learnt about GPS and geocaching today. Right now I am going to use my GPS to find the best local restaurant for dinner.
See you tomorrow,
Walt.
Wednesday 13 May
Hi everyone,
I had to be careful I wasn't blown away today. A howling norwest gale was blowing across the Mackenzie Basin but at least it wasn't raining. We met Rangers from the Department of Conservation and they showed us some cool technology used in the battle against weeds and predators. I even managed to meet Billy-Joe, a friendly working dog who likes birds!
I got a surprise when I saw a chamois and thar until I realised that Neil had hidden them in the tussock. They weren't actually real, they were stuffed models.
Well, I'm off to catch up on sleep.
See you tomorrow,
Walt.
Thursday 14 May
Hi there,
I was rather tired today after all our rushing around the high country but I still managed to make the most of our last day. It was great to hear familiar voices during the audioconference with the best school in New Zealand. You guys made me very proud!
I learnt about some of the technology used by climbers, trampers and skiers today. I had never heard of an avalanche transceiver but now I know how to track someone down by using one of these. I also think that emergency locator beacons are a great idea and so easy to carry as they are very small and light.
Well, I can't wait to get home to catch up with you all.
See you soon,
Walt.
Walt is looking forward to the High Country hi-tech field trip. Image: LEARNZ.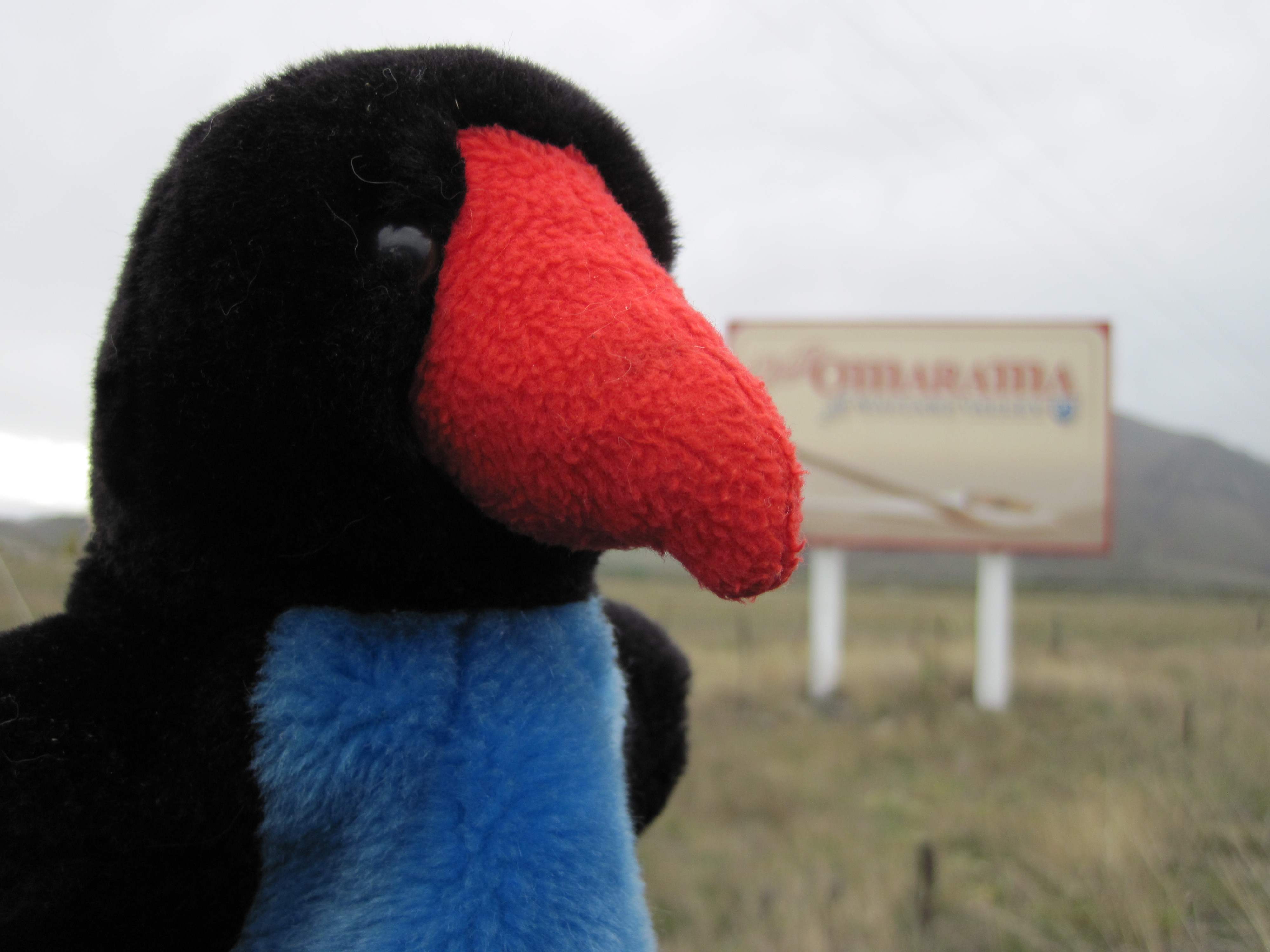 Walt checks out Omarama on the way to Twizel. Image: LEARNZ.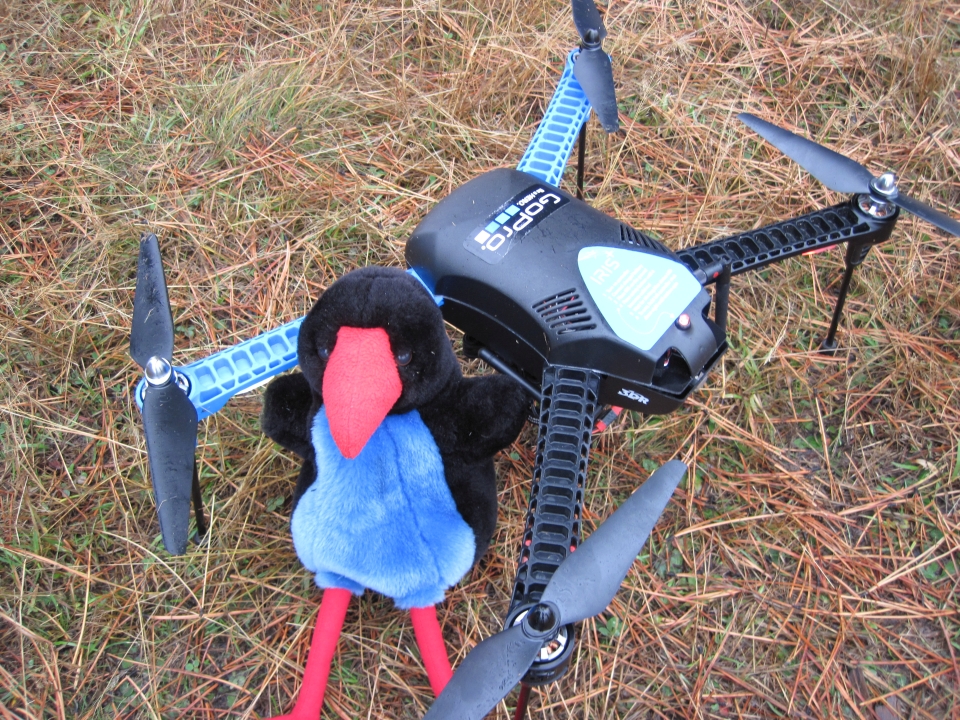 Walt helps put together the drone ready for its next flight. Image: LEARNZ.
Walt meets Billy-Joe a friendly working dog. Image: LEARNZ.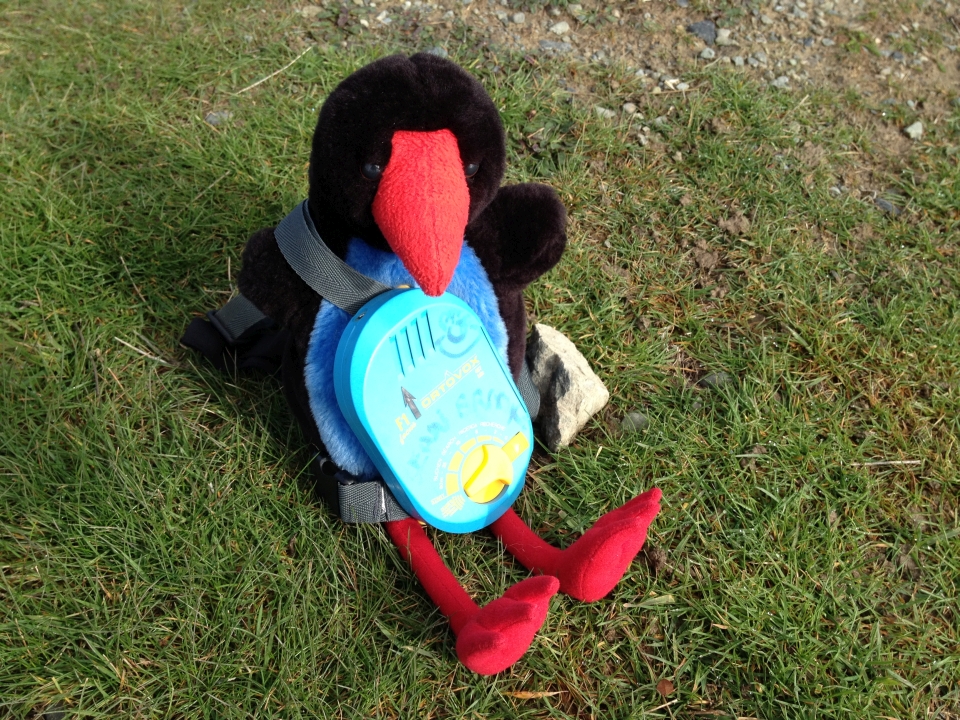 Walt wears an avalanche transceiver used to find people if they are buried in an avalanche. Image: LEARNZ.