Meet Paul Ruddenklau
Job:
Business Development Manager for Agrimap.
Job description:
My role at Agrimap is Business Generation and Key Account Management. A Business Development Manager sustains the growth of a company's business by  establishing new business relationships within the sector.
I work with farmers and agri­businesses to help deliver the ideal solution to fit their needs and individual circumstances. Agri360 is a subscription based service which can be used by the individual farmer and his team, or by an agri­business to better manage their clients.
Work background:
My work background is mostly in the farming sector.  After leaving school I went shepherding in the Ashburton Gorge. I then headed overseas for my OE working on a cattle ranch in central BC, Canada before heading to the UK to work for a baling contractor and then as a fitter joiner traveling all over the UK.  
On returning to NZ I took up a position on a farm in Te Anau. I have been Manager of Kilbrannan Farm, a 358ha BioGro Certified Organic Sheep and Beef property, for 12.5 years.
Three years ago I also set up my own consultancy business working mostly on soil analysis and fertilizer recommendations for a number of locally based farmers.  It was through this business that my connection with Agrimap began and the development of Agri360 was started. As you can see I have no real background in IT, infact you would have been hard pressed to get me near a computer 2­3 years ago!  That is why I enjoy educating people that farming software is for everyone (and isn't scary) because if I can use it anybody can. 
Interests outside work:
Hunting

Claybird shooting

Taking my children fishing

Catching up on my MySky viewing (lots of Discovery Channel programmes, mostly Alaska based).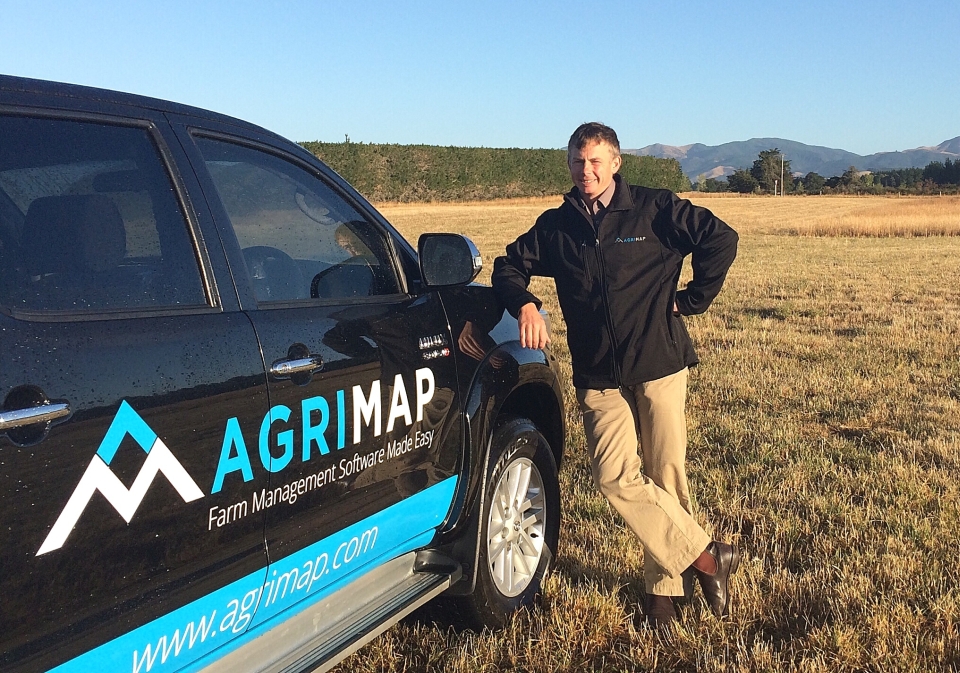 Meet Paul Ruddenklau, a Business Development Manager for Agrimap. Image: Agrimap.