Meet Sue Anderson
Job:
Ranger – Department of Conservation, Twizel.
Job description:
Work on a range of conservation activities to benefit braided river species and ecosystems in the upper Waitaki basin.
Work background:
Several different roles with Department of Conservation and overseas wildlife conservation agencies, with a focus on research and management to benefit threatened native fauna.
Favourite part of job:
Working with our unique native species.
Least favourite part of job:
The paperwork.
What I am working on now:
A pest control project set up to protect a colony of threatened black-fronted terns in the upper Ohau River.
Qualifications:
BSc (Zoology)
DipSc (Statistics)
MApplSc (Entomology)
and a broad range of practical work experience.
Interests outside work:
Gardening/plant propagation
Kayaking
Travel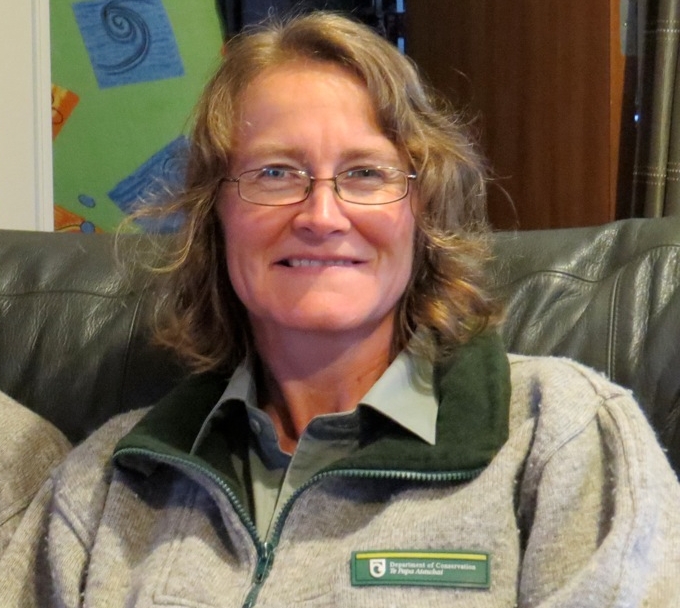 Sue Anderson is a Ranger for the Department of Conservation. Image: DOC.