Meet Helen Payn
Job:
Geographic Information Systems GIS Intern.
Job description:
My job involves working with people and maps to help stop pest trees threatening New Zealand.
Work background:
Before this job I worked as a Lifeguard, alongside representing New Zealand in sport. I have had a lot of different experiences in life, most of which haven't been 'work' but still very valuable.
Favourite part of job:
I get to travel around the South Island and work with lots of different people.
What I am working on now:
I work on the Wilding Conifer Information System – it's a computer programme that captures what is happening in real life on a map. It means people can see where to control Wilding Conifers, and helps decide what needs to be done in the future to maintain success. At the moment I run a lot of training sessions to teach people how to use the system.
Qualifications:
Bachelor of Science Majoring in Geography and Cultural Anthropology, with a Minor in Development Studies.
Interests outside work:
I explore the outdoors, as well as play a lot of sport – mainly Underwater Hockey.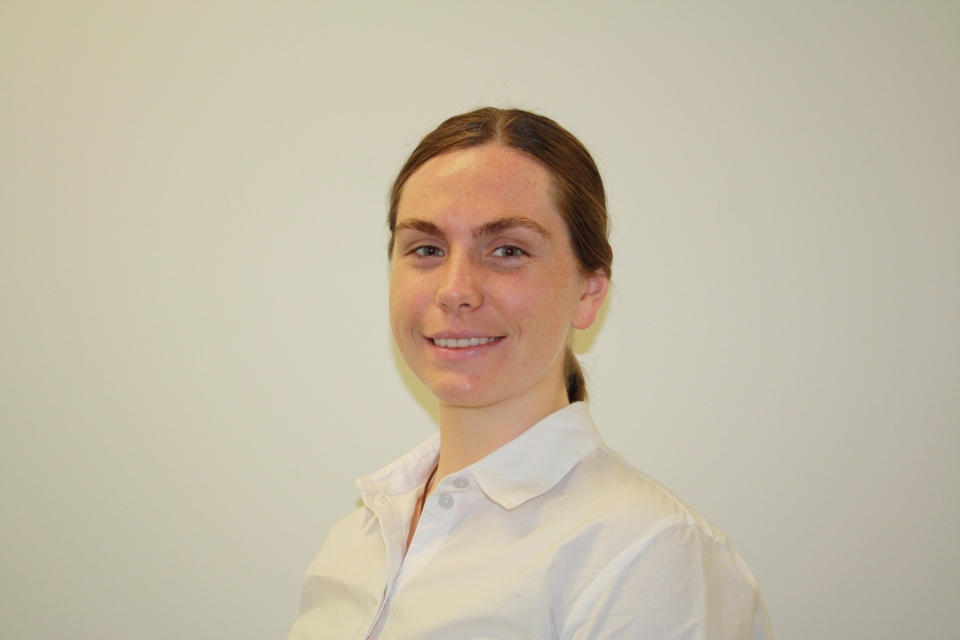 Helen Payn is a GIS intern at Land Information New Zealand. Image: LINZ.