Meet Mike Haines
Job:
Head of Policy, Standards and Safety Improvement at Airways New Zealand. Airways is New Zealand's air navigation service provider. Our staff of 780 deliver air navigation, air traffic management and training services throughout New Zealand. 
Job description:
My role is to ensure Airways complies with Civil Aviation Rules through operational policies and procedures. This includes operational compliance with international standards for air traffic control and engineering & maintenance. I also oversee our flight inspection unit which operates an aircraft to test and certify navigation aids across New Zealand, the South Pacific and into Asia.
For Safety Improvement my team assist other units to coordinate and implement safety improvement. I am the interface with the Civil Aviation Authority, other government agencies and the International Civil Aviation Organisation on operational issues.
Work background:
I have nearly completed four years at Airways, prior to that 11 years at the Civil Aviation Authority. There I did a range of tasks including civil aviation rule writing, aerodrome auditing and advice, manage regulatory oversight of NZ's air navigation system and responsibility for NZ's airspace. I have represented NZ at many international aviation events.
Before the CAA I spent 8 years at Christchurch Airport company in operational roles. So I have 23 years in aviation.
Favourite part of job:
Aviation and the many parts of the system. I get to be involved in how air traffic controllers keep the skies safe, work with pilots and Airport operators and get to be involved in the "system behind the scenes"… I love it.
Least favourite part of job:
Dealing with the range of stakeholders including some "colourful characters' who make up the aviation system – so trying to keep everyone happy… which is hard to do at times.
What I am working on now:
Apart from the SBAS project aviation is in exciting times with the introduction of new technology. I am working projects including replacing radar with new surveillance systems, replacing ground based navigation with satellite systems and we are putting in a new air traffic management system. A lot of time is also spent on how we integrate UAVs or drones into the airspace system safely.
A quick story about a job well done:
You may remember the volcanic ash issues with Chilean Puyehue-Cordon Caulle volcano in 2011 which impacted flights in New Zealand and flights across the Tasman. I was involved in assisting some airlines to continue to operate by changing controlled airspace to allow flights within New Zealand and across the Tasman to operate.
This was really interesting as airlines, MetService, Airways and the CAA worked together to keep the system safe but allow flights to operate. We did this in such an effective manner that it became a model for other countries to use and we were able to handle it more effectively than in Australia. Great challenge and an example of all parties working together.
A (humorous) story about a job that went badly and what you learned:
I was doing an aerodrome certification at a South Island aerodrome. The runway had been extended and resurfaced with new paint and markings. So should be an easy job to ensure all is ok and operations could commence. I did a check of all the work including the plans and works orders, luckily I decided to do a physical check of the new surface. So using a measuring wheel I checked the painted runway markings were correct, much to the disgust of the Airport Manager who said it was all ok and the contractor has done it to the plans. This includes checking the large runway numbers, threshold markers (piano keys) and runway centre line markers to see they are the correct size and distance….they weren't. All newly painted and they were wrong – so checked the other end as well.
Luckily one end was correct so it wasn't all of the runway markings. So the contractor had to sandblast the newly painted markings off and redo them. I learned that everyone makes mistakes so checking is a good thing and can find an error that can be fixed….in this case it could have had a real safety impact.
Qualifications:
I have a private pilot's licence, a Bachelor of Aviation Management and a Masters of Aviation.
Interests outside work:
I live and breathe aviation but outside work I love watching sport especially rugby and cricket. I also own a 2005 Maserati 4200 GT so love driving that and a friend has a Lamborghini and two Ferraris… great fun!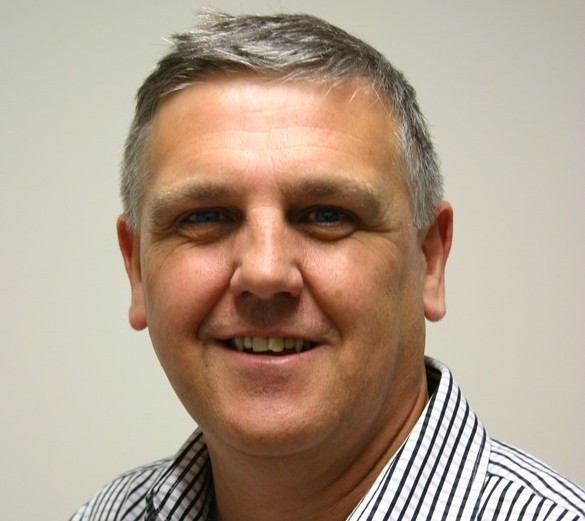 Mike Haines is Head of Policy, Standards and Safety Improvement at Airways New Zealand. Image: Airway NZ.