Meet Robin McNeill
Job:
"Dishmaster", Awarua Satellite Ground Station, Venture Southland
Job description:
I look after Venture Southland's space programme. This includes designing and building our ground station facilities, negotiating with overseas space agencies and satellite operators, presenting papers at international conferences and running a small research and development programme.
Work background:
I was born at the beginning of the Space Age - after Sputnik, but before Gagarin. Most of my career has been in telecommunications engineering and management, in New Zealand and also overseas with the United Nations: I have built networks and satellite stations at Scott Base in Antarctica, Tokelau near the Equator and Southland. I have been working in our space operations in Invercargill from its beginning in 2004. I have also been involved in renewable energy projects.
Favourite part of job:
Nearly everything! I have to wear a tie to work to remind me that what I am doing is paid work and not just having fun.
Least favourite part of job:
Sorting out the bills and invoices when we have completed an installation or supporting a mission.
What I am working on now:
A lot of things to do with space, but the most fun job right now is building a new satellite ground station for use by ourselves. Somehow I also fit in our SBAS project, which is also pretty interesting.
A quick story about a job well done:
When we supported our first rocket launch in 2008 - an Ariane 5 ATV mission, everything but the dish antenna was duplicated. No matter what, we had to receive the data transmitted from the launcher, decode it and send it on to Mission Control in Kourou. We were the last down-range station and our station was to confirm that the launcher (rocket) had separated and correctly injected the payload (ATV, a 20 tonne spacecraft taking supplies to the International Space Station) into the right transfer orbit. Our equipment was not to break down! Our colleagues at European Space Agency kept telling us that we were very important, but we didn't realise just how important until ATV separated. As soon as it did, everyone at Mission Control (we could watch on the video link) started cheering and handing out cigars. Everything had gone "normally", or in our words, perfectly.
A (humorous) story about a job that went badly and what you learned:
We had a new customer who approached us to support their mission two weeks before launch. Good grief! —normally we would expect 3 to 6 months' notice. They needed a new ground station. I busted a gut and worked long hours to get the equipment freighted in and installed, get them a radio transmitting license, fibre-optic cable connected and all sorts of things. We got the station operating the day before launch. Two minutes into launch from the brand new Vostochny Cosmodrome launchpad, the Flight Safety Officer blew up the launcher as it was not operating correctly. It turned out that the launcher had been programmed to lift-off from the old Baikonur Cosmodrome in Kazakhstan, not Vostochny. We went home because the satellites had got blown up, too. What did I learn? — there is no margin for error in space operations!
Qualifications:
I graduated from the University of Canterbury with an honours degree in Electrical and Electronic Engineering in 1980. I also have a BA in English from Massey University, and I am a Fellow of IPENZ, Senior Member of IEEE and a Member of the New Zealand Order of Merit.
Interests outside work:
I enjoy mountain climbing, tramping, hunting (Southland and Fiordland are a big playground) and playing my viola in the Invercargill Symphonia. For fun I build and operate an amateur radio station, and talk to people on the other side of the world with it, sometimes in morse code. I am on the Executive of the Federated Mountain Clubs of New Zealand and I'm a board member on the New Zealand Walkways Commission.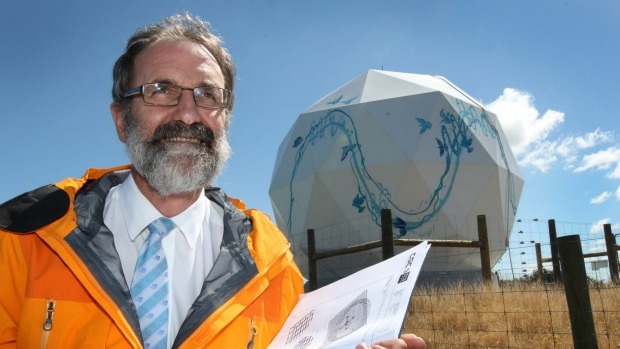 Robin McNeill is the 'Dishmaster' at Awarua Satellite Ground Station. Image: Awarua SGS.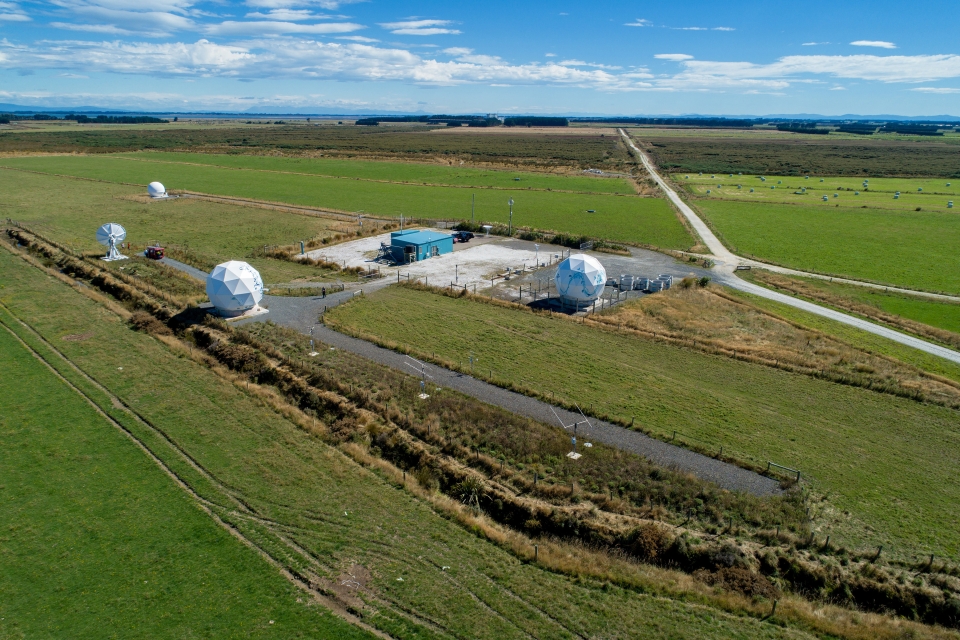 This is the Awarua Satellite Ground Station where Robin McNeill works. Image: Awarua SGS.