Diaries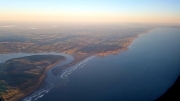 Diary 1 - Monday 30 July: Find out what Andrew has to say about the travel day from Kerikeri to New Plymouth/Ngāmotu.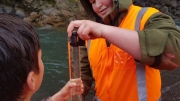 Diary 2 - Tuesday 31 July: Today we went on a hīkoi to Hangataahua Awa. We gathered some data along the way and made a story map with it later in the afternoon.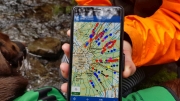 Diary 3 – Wednesday 1 August: Today's diary features key parts of the Mounga Project where technology and mapping tools are assisting with biodiversity management.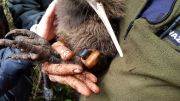 Diary 4 – Thursday 2 August: Today we visited Rotokare Scenic Reserve. It's a fully predator proof fenced sanctuary for native and endemic flora and fauna. Find out more about a special activity involving kiwi location and tracking technology.
PDF documents: To view or print out PDF documents you will need the Adobe Acrobat (PDF) Reader. This is available for free from the Adobe website.