Meet Duane Wilkins
Job:
Geospatial Advocacy and Outreach for Land Information NZ
Job description:
I work at Land Information NZ, this is a government department that makes maps and looks after property boundaries, and place names and lots of other data. My work at LINZ is about helping others to understand geographic information systems, and how they can use them to improve public services like where to locate new offices, where to find map data, and how to download satellite imagery like you might see on Google maps, and make maps of their own to help make decisions about where to go and put things.
Work background:
I have been working in mapping for a long time, I did three degrees at university in geography (Yay Social Studies) I've worked with people in health, conservation, councils, immigration, justice, police, and for lots of businesses. I also went to Iraq and Afghanistan to teach local people how to use maps to manage their roads, electricity, water pipes and property boundaries.
Favourite part of job:
I really enjoy being able to get out and teach people how to use easy mapping tools like Google Earth and MyMaps to help them share information about their work and to keep track of whatever project they're doing and share it with others.
Least favourite part of job:
That would have to be timesheets, filing my receipts, fixing jams in the photocopier, and discovering new life growing in my favourite coffee cup after a week away working with Jason, Andrew and Shelly on a virtual field trip.
What I am working on now:
I am helping some people on a cool project for next year called Tuia 250, as well as a big Iwi Māori Training workshop in September, and I'm also looking at how we can support the mapping of rapid change in the Mackenzie Basin using satellite imagery.
A (humorous) story about a job that went badly and what you learned:
When I worked in Iraq it was very difficult to do our work, and all of us knew this. I used to sometime work with a very funny and quiet Iraqi lady, and we would often joke with my Iraqi workmates about the Simpsons which they liked to watch because it had subtitles and the audio was Arabic.
I would take on the part of "fat tony" asking with his accent, "Now look, I am going to make you an offer you cannot refuse". But it was "translated" from English to Arabic as "stop talking and just go away and do it!" we all laughed for ages, as this instruction from a very quiet calm lady was very strict and direct, and laugh out loud funny to us in a very tense environment .
So for the past 10 years, when we chat on facebook together, we say goodbye with "ok ok stop talking, just go away and do it". When I asked them recently, hey should I do more study at University, you can guess what was their answer … yes, just go away and do it!
Qualifications:
After I finished at Huntly College, I did a Certificate of Horticulture at Waikato Polytech, and then after a bit I went to the University of Waikato to study Social Studies and Mapping.
Interests outside work:
I farm wild guinea pigs, because I cannot catch them, they only like me when I go to feed them in the morning. We also have rabbits a chicken and two quails.
I also like mapping areas of New Zealand via Google Street View using my e-bike - check out the video below!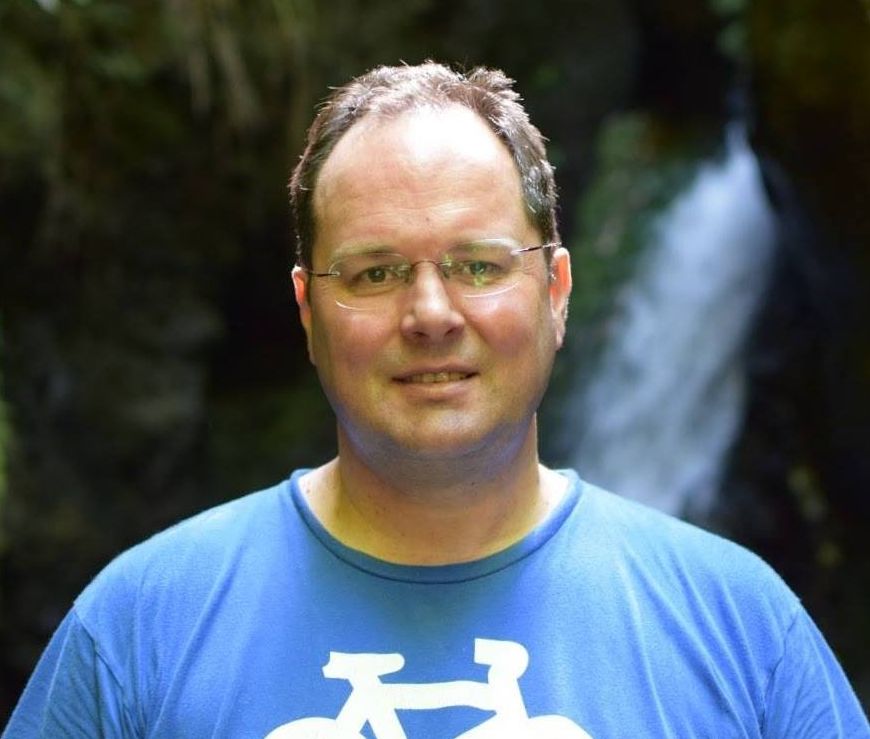 Duane works for Land Information New Zealand - LINZ. Image: DOC.