Meet Tim Sjoberg
Job:
Biodiversity coordinator Taranaki Mounga Project
Job description:
Design and implementation of new control networks for predator control within the Egmont National Park.
Work background:
Predator control.
Favourite part of job:
Being involved and seeing a project right through from design, implementation and reviewing the data that comes in.
Least favourite part of job:
None – I love it all!
What I am working on now:
New predator control network that will allow the reintroduction of threatened bird species.
A quick story about a job well done:
Working with staff from different organizations to achieve a outcome that suits all parties.
Qualifications:
Undergrad degree in conservation and ecology, Masters degree in applied science.
Interests outside work:
Tramping, exploring, reading, traveling and spending time with loved ones.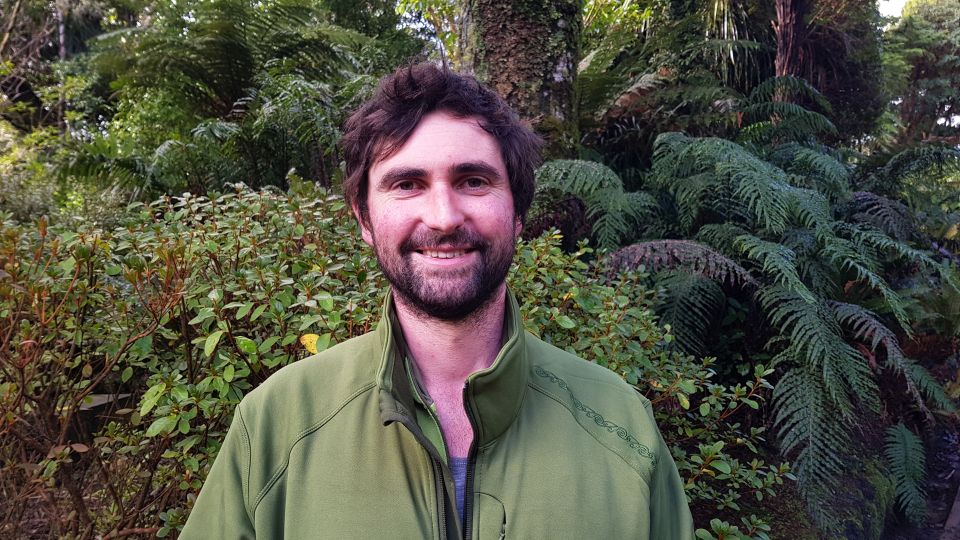 Tim Sjoberg. Image: LEARNZ.