Ambassador Eddy
Hello everyone, tēnā koutou,
I am Eddy the new LEARNZ ambassador. From 2019, I will be going on all the trips with Andrew and help look after the other ambassadors from your schools.
I really love LEARNZ field trips about Aotearoa's special people and places. I am looking forward to discovering more about New Zealand's diverse cultures.
Best,
Eddy
Monday 24 June
Kia ora tātou,
It didn't seem to take awfully long at all to arrive in Wellington today. It is amazing that you can travel almost 1,000 kilometres in only four hours. The other ambassadors and I had a whole seat to ourselves for the flight from Auckland to Wellington. They were comfortable too. We received a Cookie Time cookie and a cup of tea to dunk it in – yum!
From Wellington we drove to Lower Hutt. This is where we'll be staying during the field trip.
Ngā mihi,
Eddy
Tuesday 25 June
Kia ora tātou,
We spent most of today at Belmont School. There was also a quick trip into the city to meet up with John Bailey from Google. In this morning's web conference, I learned an interesting fact from John about the naming of Google. The search engine was first called BackRub. It then changed to Google. The name Google came from a misspelling of the word "googol". Googol is the number 1 followed by 100 zeros. It was picked because the search engine was to provide large quantities of information. Interesting eh!
Ngā mihi,
Eddy
Wednesday 26 June
Kia ora tātou,
Today I started thinking about my own family history. I wondered how a story map might help me understand more about the duck I am today. Probably like many of you, I know a bit about my heritage but there are gaps in my knowledge that would be nice to fill.
My parents, Bill and Webby are from the Ōpārara River, near Karamea in the Kahurangi National Park. My sister Waddles still lives there. One story I know is about my great grandfather Wade, who was once attacked by a big longfin eel. He got the nickname Pogo after that.
Maybe after this field trip I'll do some more research and start a story map about my family history.
Ngā mihi,
Eddy
Thursday 27 June
Kia ora tātou,
Today we went to Te Kura Māori o Porirua. We met some cool students who talked with us about pepeha. I don't have my own pepeha, so one thing I am going to do when I get home is to make one on pepeha.nz.
There have been many highlights from this week. I can't single out one favourite moment because I have enjoyed it all!
I hope you can join us on another field trip soon,
Eddy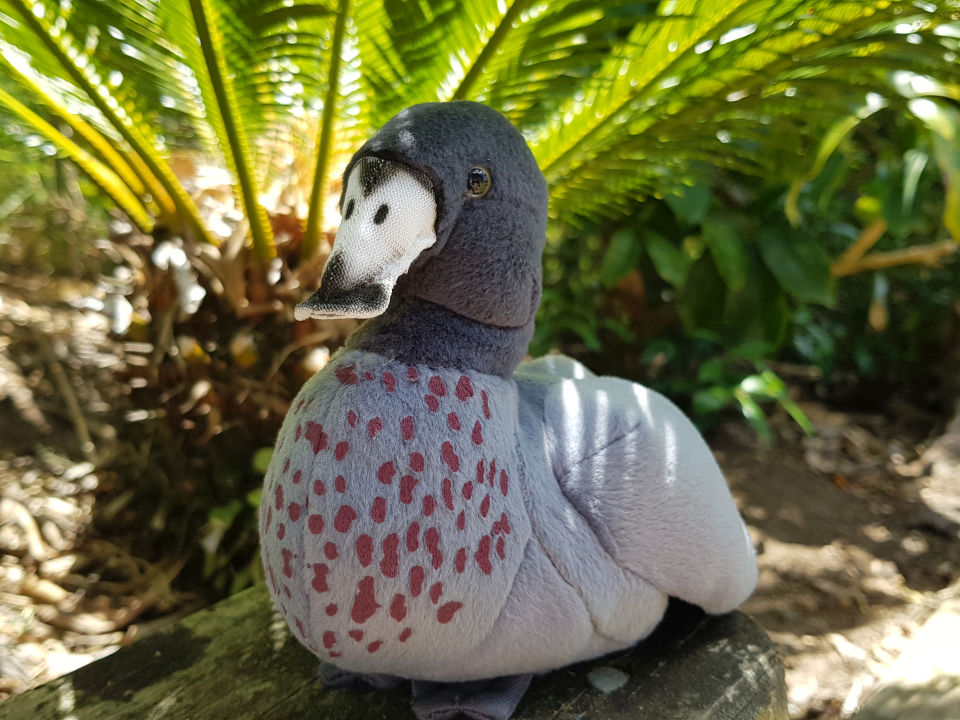 Eddy is looking forward to exploring using his internal map. Image: Andrew Penny, LEARNZ.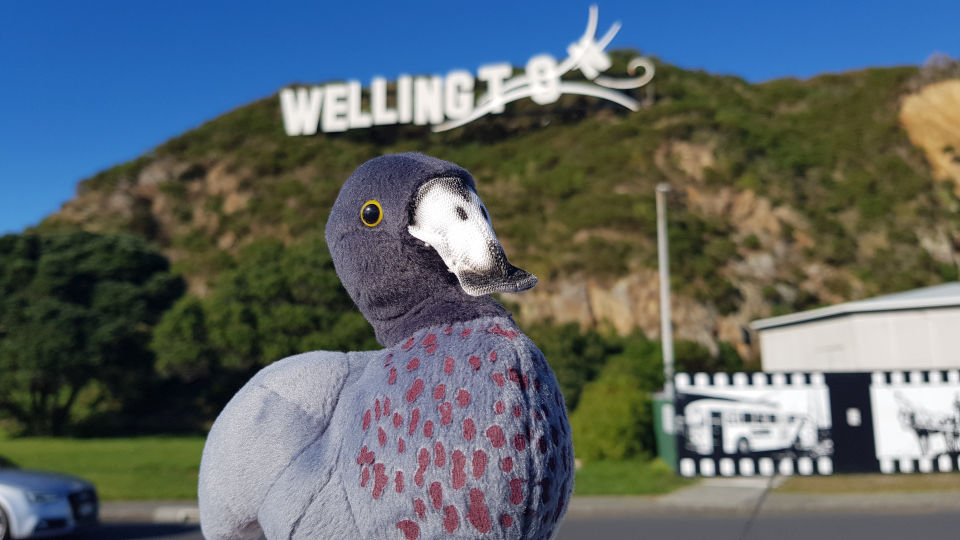 Monday. Eddy has made it to Wellington. Image: Andrew Penny, LEARNZ.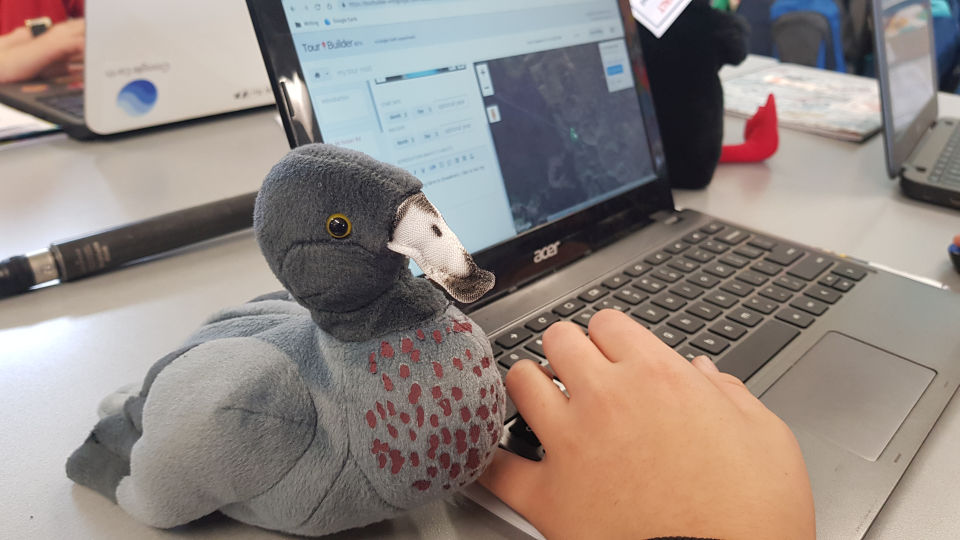 Tuesday. Eddy gets a closer look at Tourbuilder. Image: Andrew Penny, LEARNZ.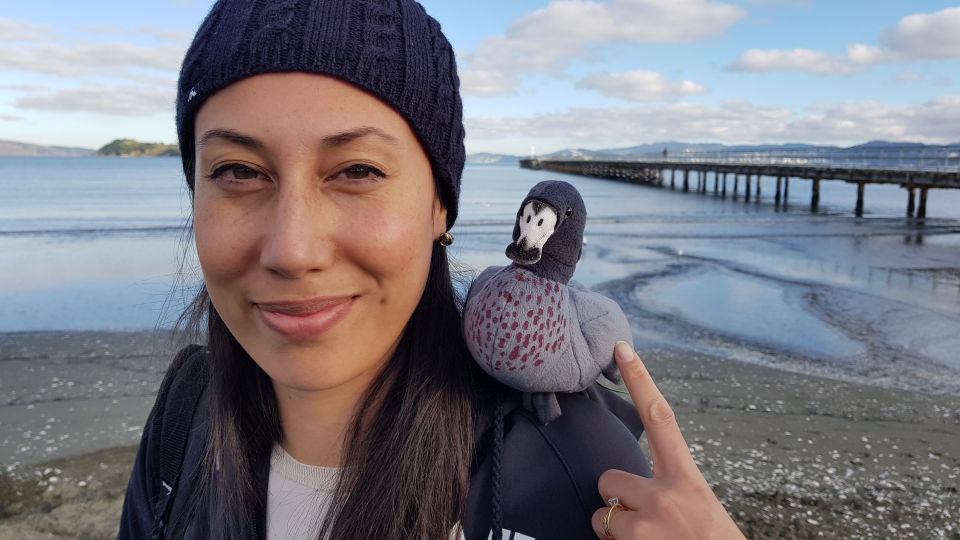 Wednesday. Eddy is with Rosanna at Petone. Image: Andrew Penny, LEARNZ.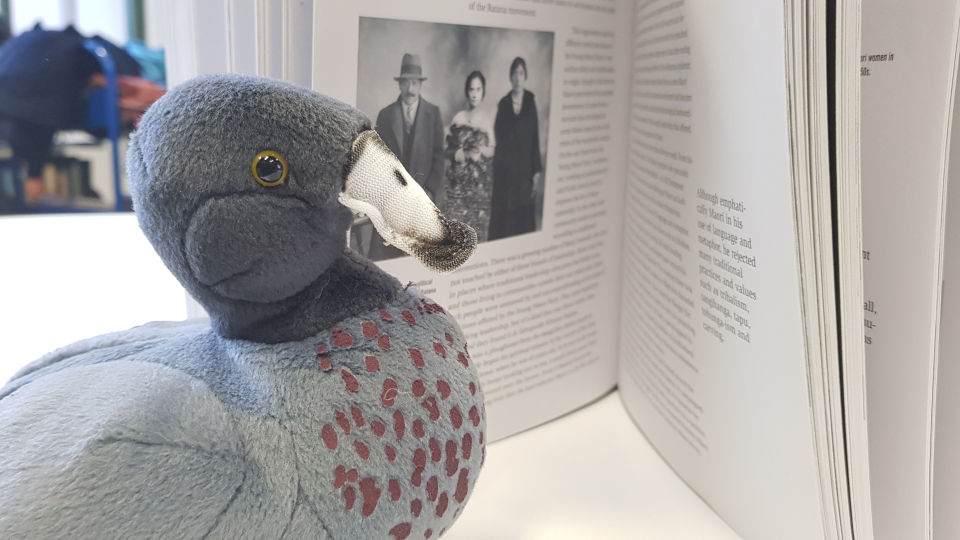 Thursday. Eddy enjoyed looking around the library at the Ministry for Culture and Heritage today. Image: Andrew Penny, LEARNZ.