Diary 3
Date:
Wednesday, June 26, 2019
Field Trip Name:
Map My Waahi
Field Trip Place:
Lower Hutt, Wellington
Where You Are:
Belmont School and Petone
Today the ambassadors and I were back at Belmont School. It was great to catch up with the students and staff again – not to mention meet the mayor! Our day finished with an afternoon visit to the beach at Petone.
Web conference 2
Our second field trip web conference once again took place in Room 17 at Belmont School. St Mary's School in Blenheim was our speaking school. And like yesterday Duane Wilkins, along with some Belmont School students, were our web conference experts.
It was another enjoyable session. I always learn a lot on the web conferences. There are usually a range of questions that spark a deeper level of thinking. Remember you can access the recording if you missed the live web conference.
Meet the parents
After morning tea, we went back to room 17 to meet up with three students and a parent of each. It was a good opportunity to explore further the final question from this morning's web conference. The question went something like: Why should we explore our family history? It was a good question, and one that gets to the heart of this field trip.
Learning about our past can help us to understand where we have come from and how we got to where we are today. We are all a product of those that have gone before us. Without our history we wouldn't exist. There are many parts to the equation, and a range of stories that make each of us unique. I believe that when we connect with our past, we gain a deeper appreciation not only of who we are, but also of the people who have played a part in shaping our identity. Watch the video and you'll see what I mean.
Meet the mayor
Our next opportunity was meeting the mayor of Lower Hutt. Mayor Ray Wallace paid Belmont School a visit to share some of his own heritage with the students. He's actually related to William Wallace, a famous Scottish knight from the late 13th to early 14th century.
I was interested in talking with Mayor Wallace about the diversity within Lower Hutt. I asked him such questions as: What are the benefits and challenges of cultural diversity in a town like Lower Hutt? How does the council cater for its diverse citizens? After you watch the video, you might like to talk as a group about how people from varied backgrounds in your class express their culture. You could find out more about how your town or city caters for diversity. These are just a couple of suggestions – I'm sure you will come up with some other ideas and questions to explore.
An inspiring explorer
After lunch we went to the beach at Petone. Here we met Rosanna. Rosanna is a 2019 Antarctic Heritage Trust Inspiring Explorer. This meant she was part of an expedition to the Antarctic Peninsula. As part of this trip, Rosanna created a story map to record her adventure - Map My Voyage: a kayaking adventure at the Antarctic Peninsula.
Listening to Rosanna, you start to see that you can create story maps about many different activities and events. Such story maps are a wonderful way to share an experience with others. They are also an opportunity to share with others an important message or encourage others to go on similar adventures. A story map can also become a legacy, for others in the future to learn about and connect with.
There has been much to think about after today and I have enjoyed reflecting on the reason for this field trip. I am grateful to the person from this morning's web conference who asked: Why should we explore our family heritage? Now that you have been a part of todays' journey, what is your answer?
Mā te wā,
Andrew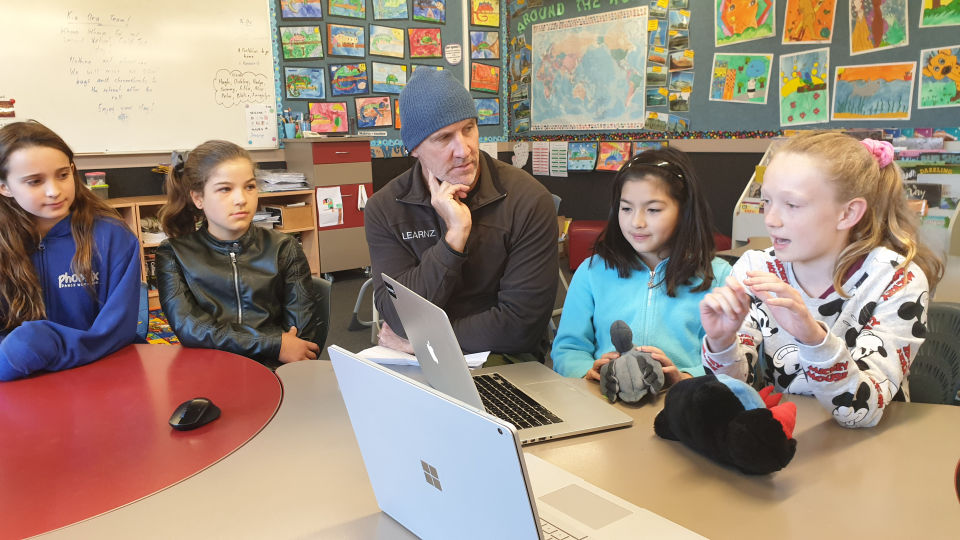 On this morning's web conference with Sienna, Sophie, Andrew, Paige, and Loren. Is ambassador WALT asleep? Image: Shelley Hersey, LEARNZ.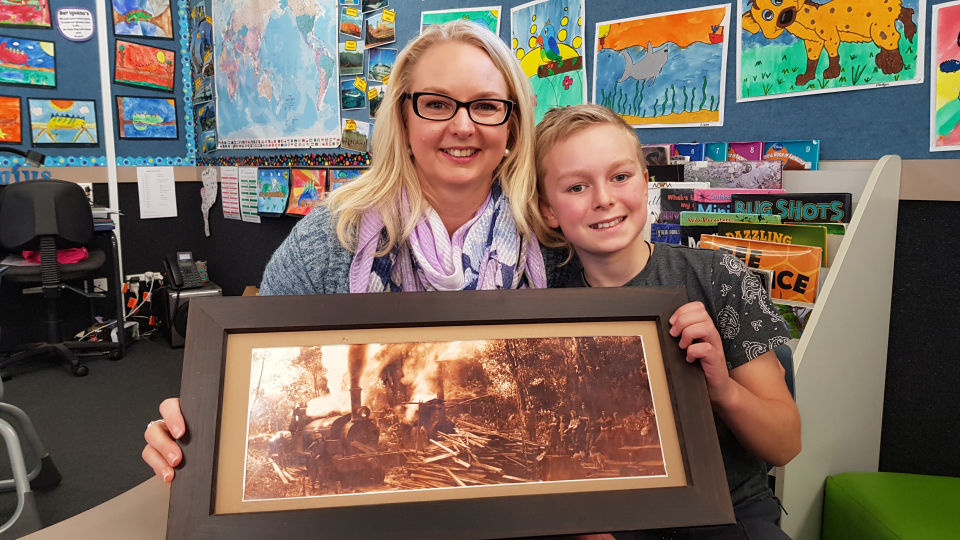 Reuben and his mum Jody. In the photo is an ancestor whom Reuben gets his name from. Where does your name come from? Image: Andrew Penny, LEARNZ.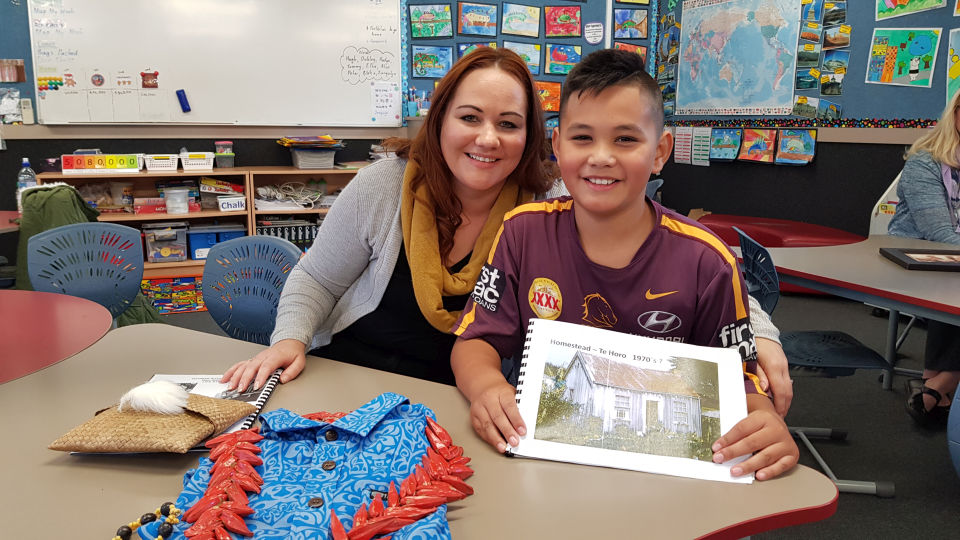 Oakley and his mum Rachelle. Oakley has a mix of Māori and Polynesian heritage. What cultural makeup is your ancestry? Image: Andrew Penny, LEARNZ.
Logan and his mum Rebecca. Logan is a spitting image of the ancestor in the photo he is holding! Who in your family do you look like? Image: Andrew Penny, LEARNZ.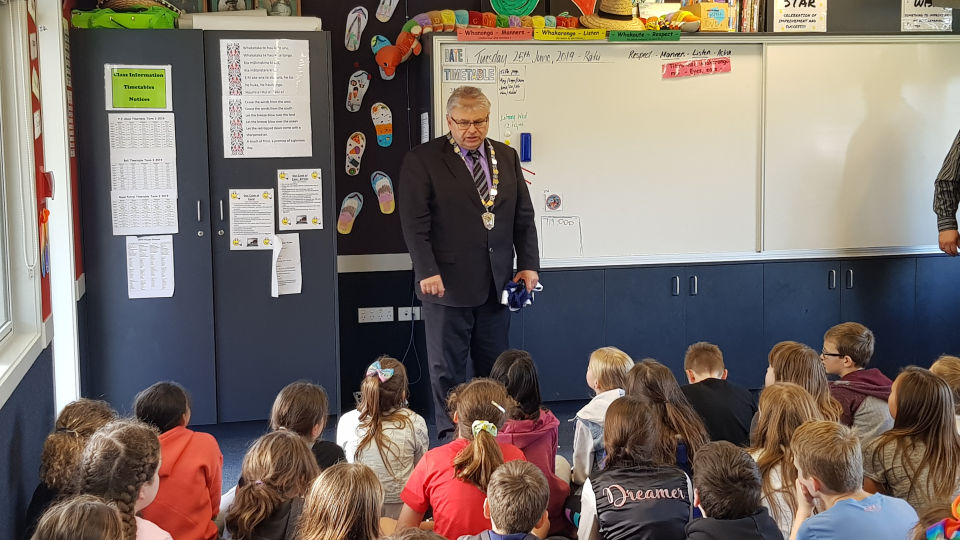 Mayor Ray Wallace shares some family history with students at Belmont School. Image: Andrew Penny, LEARNZ.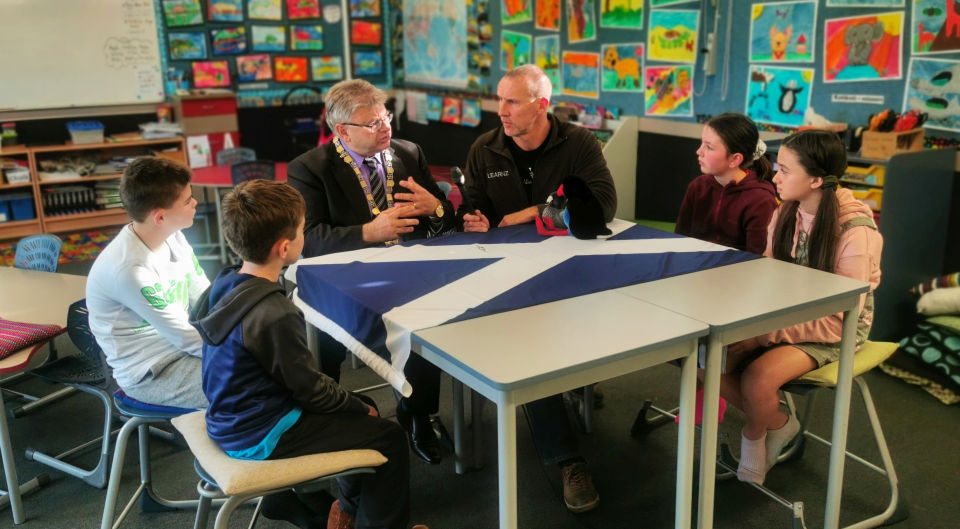 Mayor Ray Wallace discusses the cultural diversity in Lower Hutt with Andrew and Belmont School students. What do you know about the cultural diversity in your town or city? Image: Shelley Hersey, LEARNZ.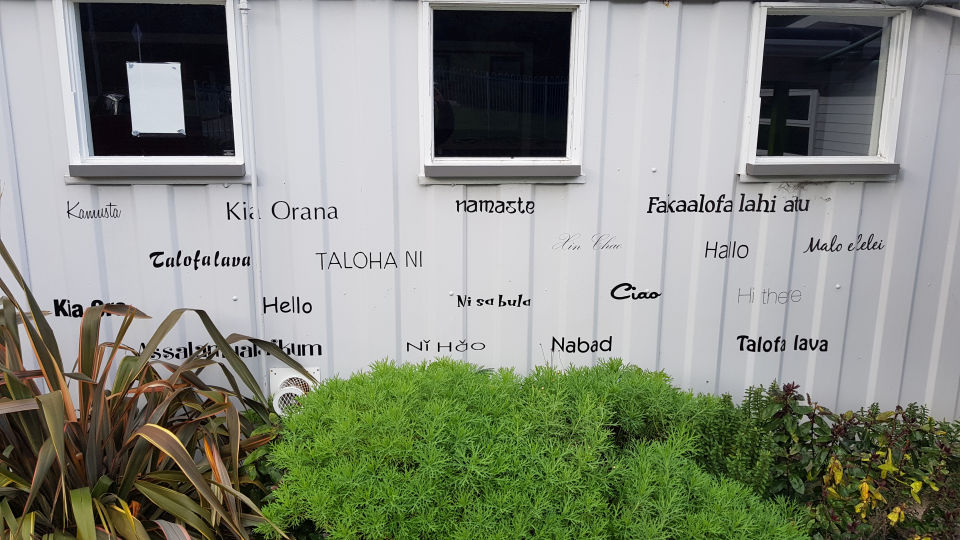 Seen on a wall at Belmont School - a simple way to acknowledge cultural diversity. How does your school recognise the diverse cultures at your school? Image: Andrew Penny, LEARNZ.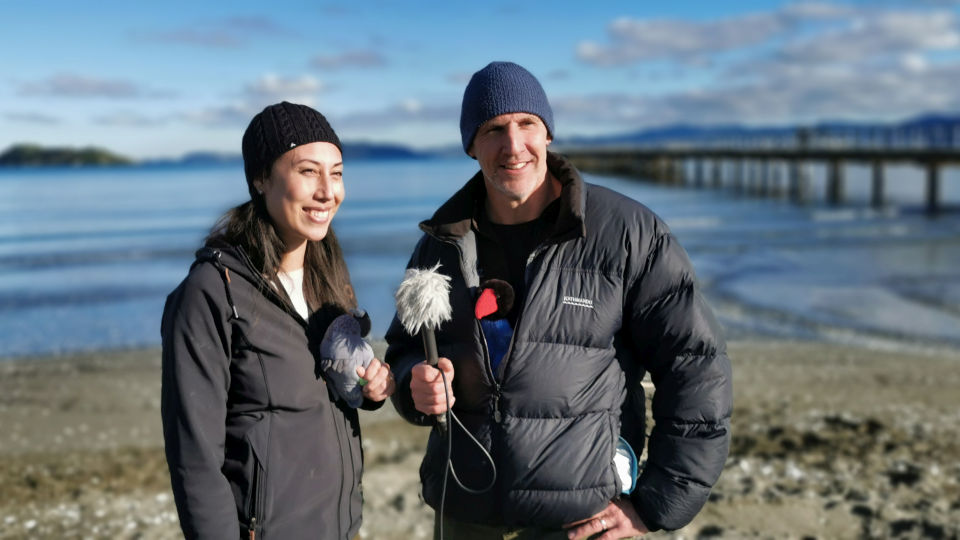 Andrew and the ambassadors listen as Rosanna talks about the story map she created from her Antarctic expedition. How else might you use digital story maps? Image: Duane Wilkins, LINZ.