Meet Rosanna Price
Job:
Antarctic Heritage Trust Inspiring Explorer 2019 and Senior Communications Adviser.
Job description:
I was fortunate enough to be part of an expedition to the Antarctic Peninsula to kayak each day. When I'm not adventuring, I work to protect the reputation and promote the work of organisations I work for.
Work background:
I was a journalist for Stuff.co.nz and a political reporter at the Press Gallery based at the Beehive in Wellington. I have advised on communications at a number of government organisations involved in the environment, biosecurity, property, as well as national identity and heritage.
Favourite part of job:
I get to meet some interesting people, including prime ministers, sportspeople and a North Korean defector. In the public sector, I also get to work in many areas that really matter to New Zealanders – climate change policy, protecting our waterways and landscapes, helping the country to have awkward conversations about our history to build a better shared future.
Least favourite part of job:
Sitting in an office. I love the opportunities to get out and talk with people.
What I am working on now:
I am currently working on a national commemoration for this year called Tuia – Encounters 250 which acknowledges the first onshore encounters between Māori, James Cook, Tupaia and others on the Endeavour that arrived in 1769. The Tuia 250 Voyage will see a flotilla of waka, va'a and heritage ships sail together around the country. It will be awesome.
A quick story about a job well done:
No news is good news when you're managing reputational risks to an organisation. So, I would say there have been a few issues that were managed well and never ended up on the front page of the newspaper.
A (humorous) story about a job that went badly and what you learned:
I didn't learn shorthand as a journalist, so I relied heavily on my recorder. One conversation I was having with a Minister by phone was going well and I was getting some really punchy quotes. However, when I hung up the phone I realised my recorder had run out of space and hadn't recorded a thing! I learned to always have a back-up plan and learn how to write faster!
Qualifications:
I have a Bachelor of Communications from Massey University, majoring in marketing communications.
Interests outside work:
Travelling (currently planning a trip to go whitewater-rafting in the Grand Canyon), writing, finding new hiking tracks, spending time with family and friends.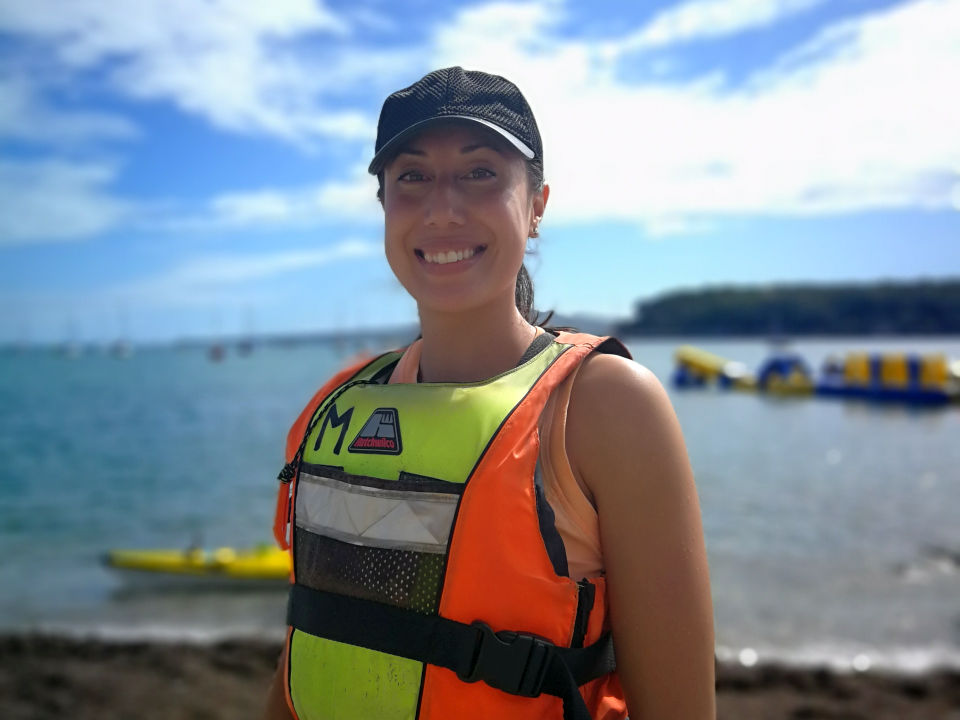 Rosanna Price. Image: Supplied.