Diary 4
Date:
Thursday, February 21, 2019
Field Trip Name:
Marine Reserves
Field Trip Place:
Paraparaumu - Kāpiti Coast
Weather:
Cloudy with fine breaks
Where You Are:
Paraparaumu Beach
<- Homepage: Marine Reserves: Exploring Kapiti
---
Kia ora koutou
Today was the last day of the field trip. Our focus was taking action for the marine environment. The ambassadors and I met up with some Kāpiti home school students again to do a litter survey. It was more than just your basic beach clean-up though!
Web conference
Once again, we started our day with the web conference. Witherlea was our speaking school, so it was exciting for Kauri Kiwi to hear from his classmates! Ben Knight was our expert. I have certainly learned a lot this week listening to Ben answer your questions. Recordings of all web conferences this week are available from the web conferences page.
The Litter Project
After the web conference we got set up to do our litter survey. Like I said, it was more than just picking up rubbish. The survey is part of a nation-wide programme called The Litter Project. Sustainable Coastlines runs the project. This is the organisation Ben Knight works for. After you watch the videos about the litter survey, getting involved might interest you. Check out this article - http://sustainablecoastlines.org/litterproject/ - for more information. There is also a form you can fill out if you would like to get involved.
Taking action and citizen science
The cool thing about The Litter Project is that you do something positive for the environment. You also take part in citizen science. There is a scientific method to follow when doing the litter collection. You will see in the video how the team measures an area of the beach for the litter survey. When the students finish picking up the litter within this area, it is time to do the litter audit. They sort it into categories, count the related items, and weigh them. The use of an app records this data.
The collected data contributes to a bigger picture of litter, like where it comes from and why it ends up on our coastlines. Using this knowledge, the aim is to change litter behaviour, and find solutions for reducing what becomes litter in the first place. It was cool to see how keen the students were when it came to the litter audit. Suddenly they were citizen scientists taking action for the marine environment – great stuff!
Get out and enjoy!
This week we've talked about following marine reserve rules. We've also discussed some of the threats our marine habitats are facing. But it is important to also visit our marine areas and enjoy them. There are plenty of fun activities to do on our coastline and it's helpful to be positive about the future of our marine environments!
I have enjoyed my time here at Kāpiti Marine Reserve. The snorkelling was awesome. Marine Metre Squared was lots of fun and cleaning up part of Paraparaumu beach was too – it felt good to do something positive. There are many other positive activities you can do. Remember to check out DOC's Protecting Our Marine World resource (https://www.doc.govt.nz/protecting-our-marine-world) which uses New Zealand's marine reserves as a real-life context for learning.
The key is to get out and enjoy our marine environments. When you appreciate them, you are more likely to want to look after them. As Jaques Cousteau once said: "People protect what they love."
See you on another field trip soon!
Andrew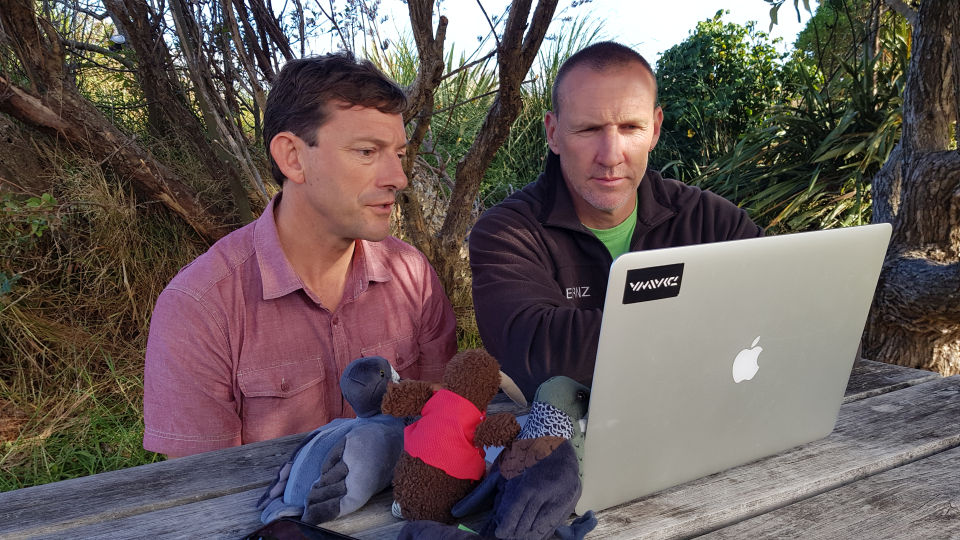 Andrew and the ambassadors listen as Ben Knight answers another question on this morning's web conference. Image: Andrew Penny, LEARNZ.
Ben Knight explains to our school group the how and why of the litter survey. Image: Andrew Penny, LEARNZ.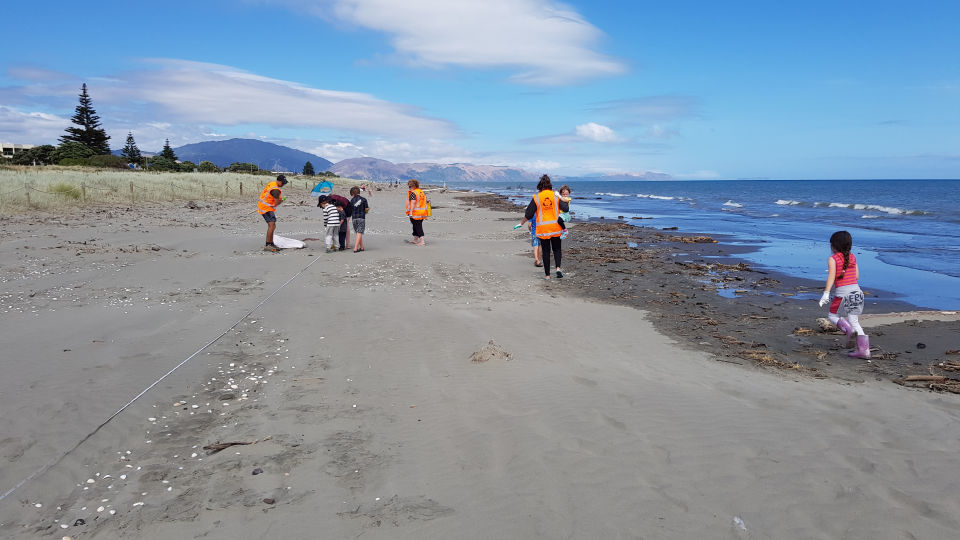 First, an area for the litter survey needs to be measured out. Why is it important for this area to be the same for each survey? Image: Andrew Penny, LEARNZ.
Next, the litter survey begins! Image: Andrew Penny, LEARNZ.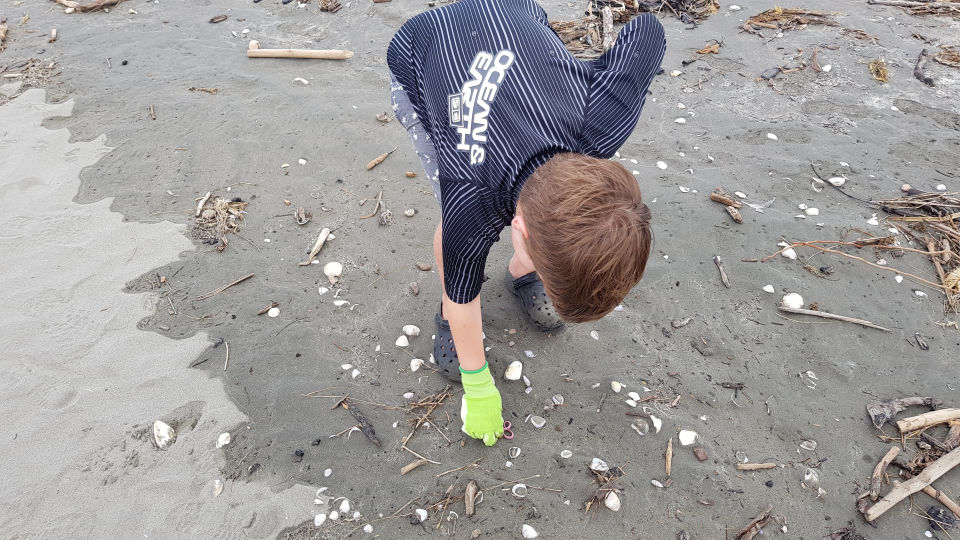 The students had to keep their eyes peeled for litter that was hiding amongst shells and driftwood on Paraparaumu Beach. Image: Andrew Penny, LEARNZ.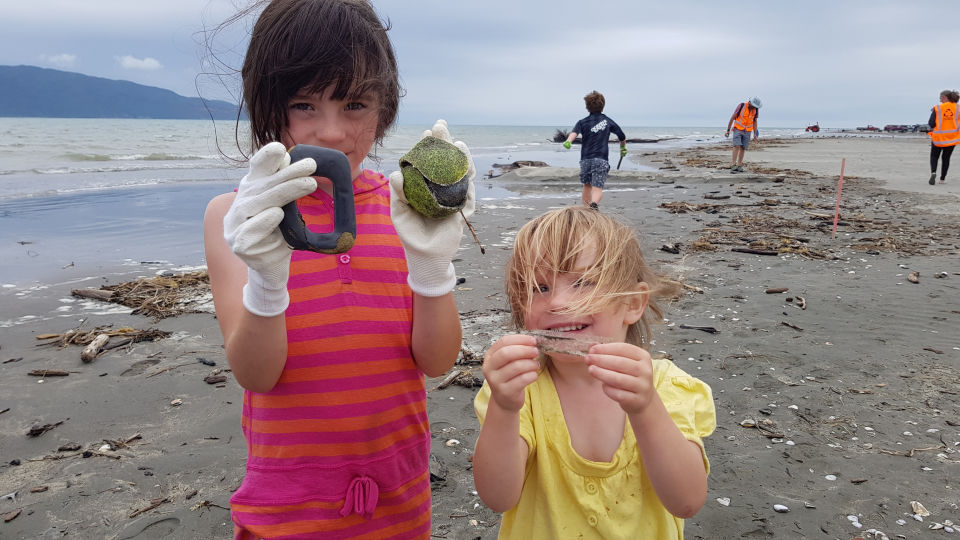 Smiles show how taking action for our marine environment can be a fun activity. Image: Andrew Penny, LEARNZ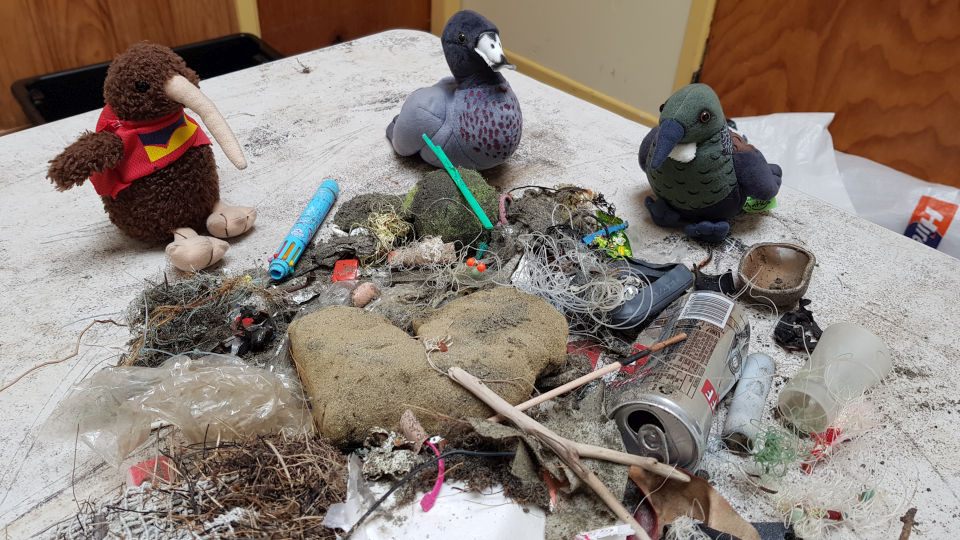 It was quite surprising how much litter we collected on what seemed like a clean part of the beach. Image: Andrew Penny, LEARNZ.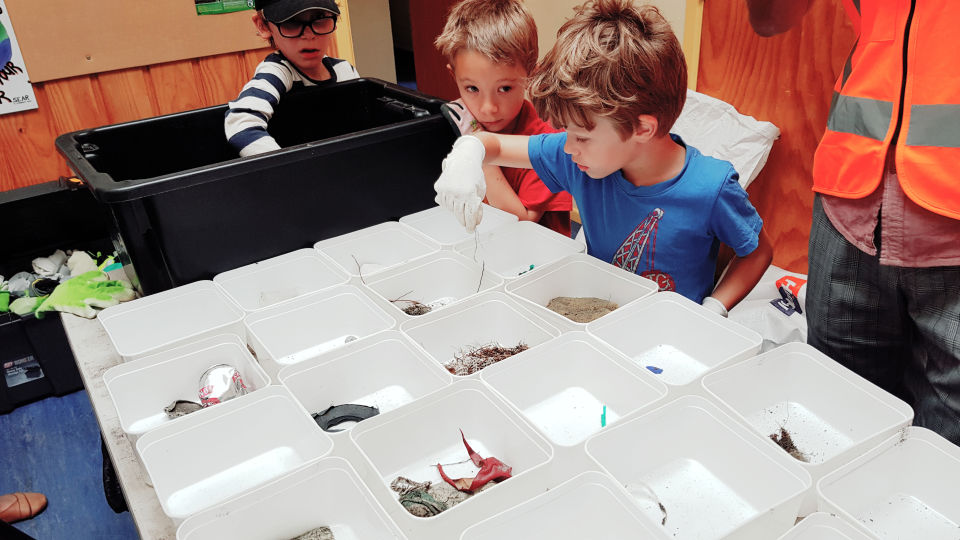 Next, students sorted all the litter into different groups of similar items. Image: Andrew Penny, LEARNZ.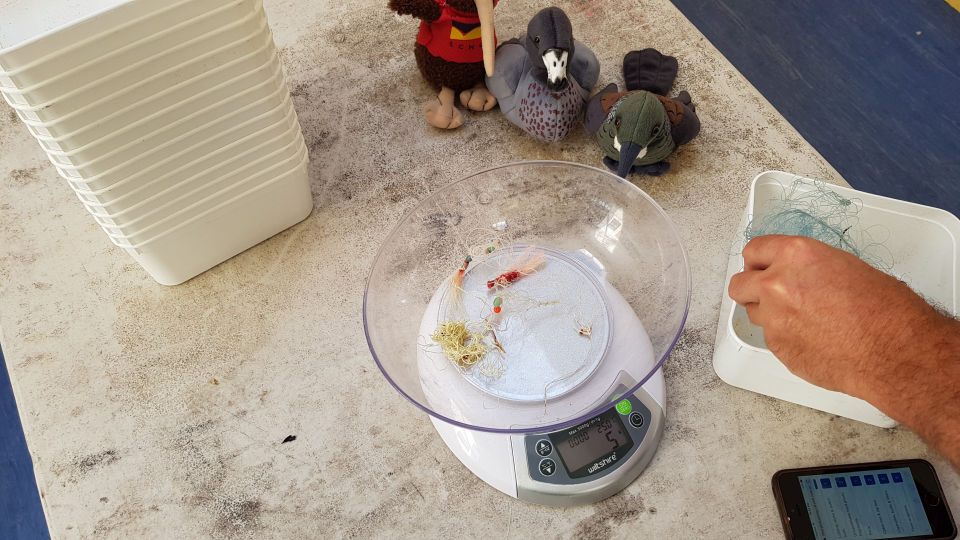 The final step is to count and weigh each litter group and enter the data into the Letter Project app. Image: Andrew Penny, LEARNZ.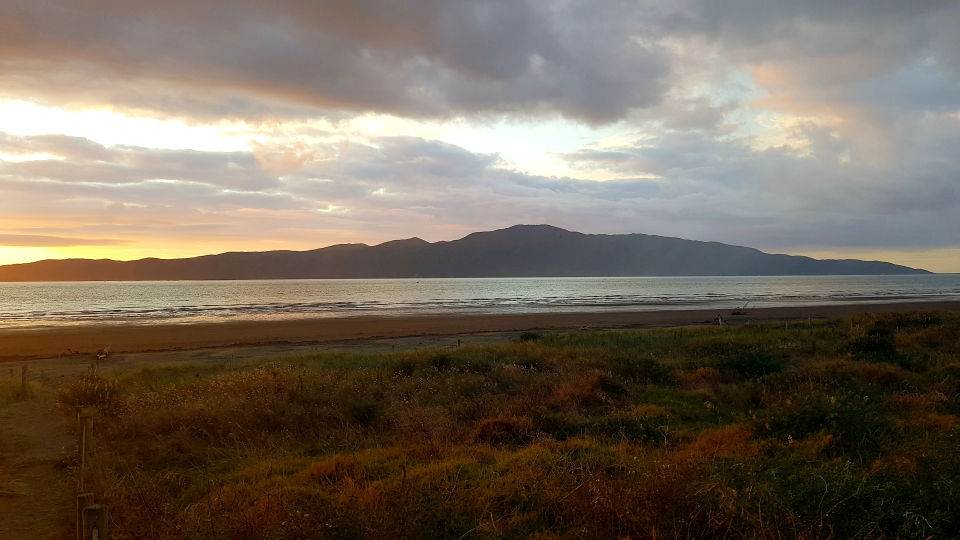 We have wonderful marine environments in Aotearoa New Zealand. Get out and enjoy them! Image: Andrew Penny, LEARNZ.