Ambassador Alvin
Kia ora koutou,

I'm Alvin one of the LEARNZ ambassadors.

I am really excited about taking part in another year of LEARNZ adventures. If you join me you can come and visit out of the way places that you wouldn't otherwise be able to experience.

You can join me in Wellington to learn about the Memorial Park project that is underway now and will be completed in 2015. You will meet interesting people, see big machines at work and work with some amazing computer technology on this inspirational project.

I would love some company on this trip so if your class has a curious ambassador who would like to join me, sign them up now via your MyLEARNZ control panel.

See you there,

Alvin, the LEARNZ Ambassador.
Monday 18 November
Hi everyone,
I feel like I haven't been on a field trip for ages so it was great to be jumping aboard a plane today to head to Wellington to begin the Memorial Park field trip.
I love our capital city, there are so many cool things to see and do and the place always seems to be buzzing with energy. Maybe it's because it has a beehive. After spending a few fun filled hours exploring the city I have earned a rest. I'll catch you bright and early at the construction site tomorrow.
Bye for now,
Alvin, the LEARNZ ambassador.
Tuesday 19 November
Hi everyone,
Today was full of sunshine, fantastic stories and high adventure as we learnt all about the history of the Mount Cook/Pukeahu area and climbed over 50 metres up the Carillon Tower.
I was amazed at how many bells make up the Carillon instrument – 74 in total. At first there were only 49 but more have been added over the years. At the moment the War Memorial is being earthquake strengthened so we were lucky to get special permission to go inside.
Tomorrow we will go into the construction trench.
See you there,
Alvin, the LEARNZ ambassador.
Wednesday 20 November
Hi there,
It was another fantastic day in the capital today, the sun shone and everyone was hard at work at the Memorial Park construction site. It was so exciting going inside the trench and seeing all the heavy machinery in operation.
It is hard to believe that only five months ago there was no trench here. Soon the excavation of the entire 300 metre long trench will be finished and the construction of the concrete box for the tunnel will begin.
Tomorrow we are going back into the trench.
See you there,
Alvin.
Thursday 21 November
Kia ora koutou
This week has gone so fast. The saying 'time flies when you're having fun' must be true. We have been all over the construction site and seen some huge machinery in action. There are so many things that engineers have to think about here, such as groundwater. It was interesting to find out that groundwater needs to be pumped out of the trench but replaced near buildings to keep it at the same level and stop buildings from sinking.
I am sad to say goodbye to Albert and Kowhai Kea but I hope to see them on another field trip soon.
Bye for now,
Alvin.
Alvin loves getting out and about with Shelley the LEARNZ Teacher. He has been all over New Zealand and also to Antarctica. Image: LEARNZ.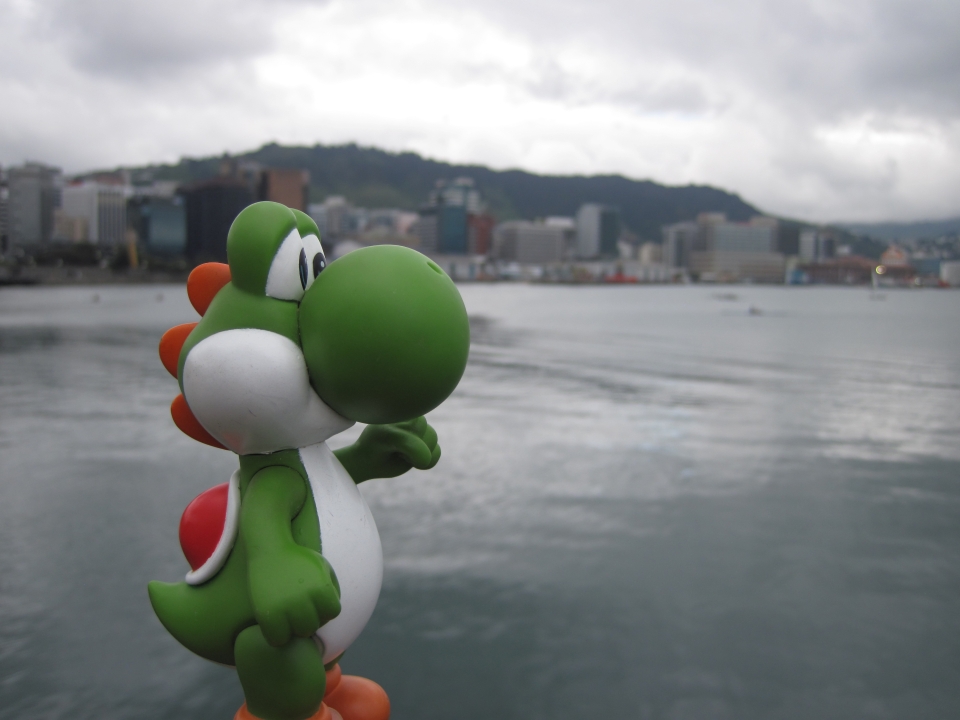 Alvin explores Wellington City. Image: LEARNZ.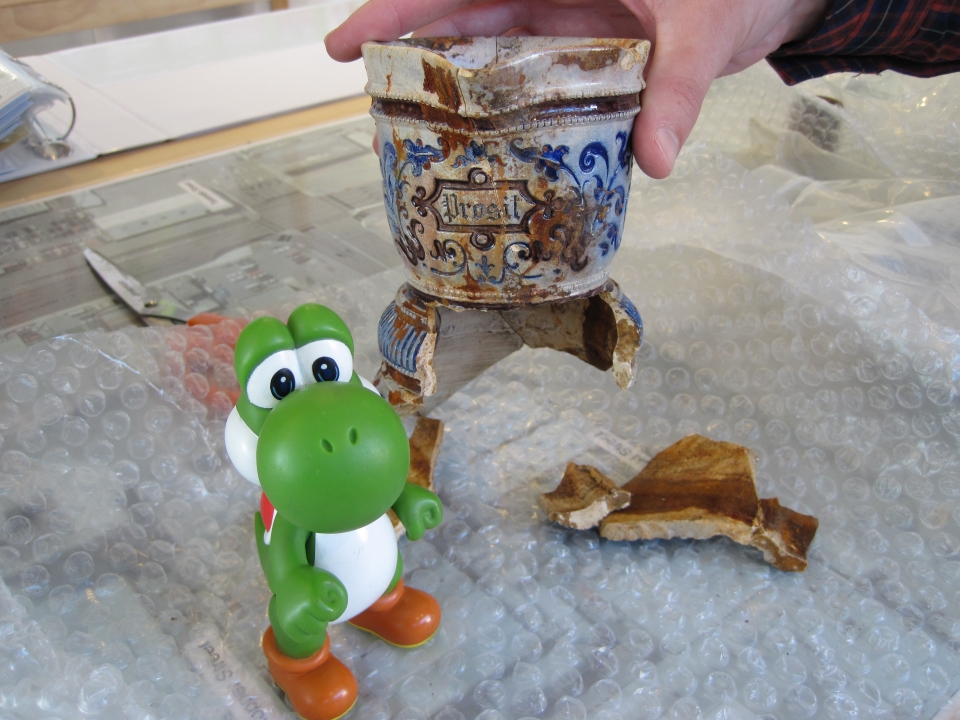 Alvin checks out some artefacts that were found on the Memorial Park construction site. Image: LEARNZ.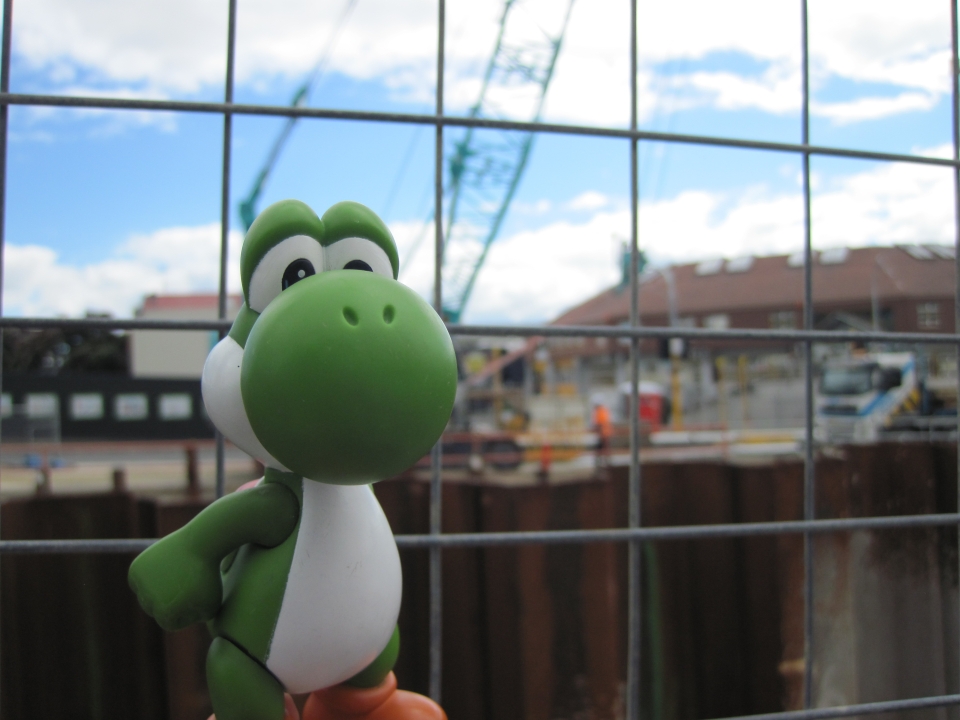 Alvin prepares to go into the construction trench. Image: LEARNZ.
Alvin checks out a recharge well where water can be added to keep groundwater levels stable. Image: LEARNZ.