Meet Cole Meiring
Job:
Project Engineer - Structures.
Job description:
Plan, Co-ordinate and Manage Construction Works of the Underpass.
Work background:
I have worked in construction for six years. The Memorial Park is the fourth project I have been a part of. Past projects include the Dowse to Petone Upgrade, Victoria Park Tunnel, and SH16 Trial Embankment.
Favourite part of job:
No one day is the same! Lots of variety.
Least favourite part of job:
When the weather is bad, and stops us from working.
Qualifications:
Bachelor of Civil Engineering.
Interests outside work:
Literature, Architecture, Music, and Design.
Watch the video where Cole talks about his work (12Mb mp4 file).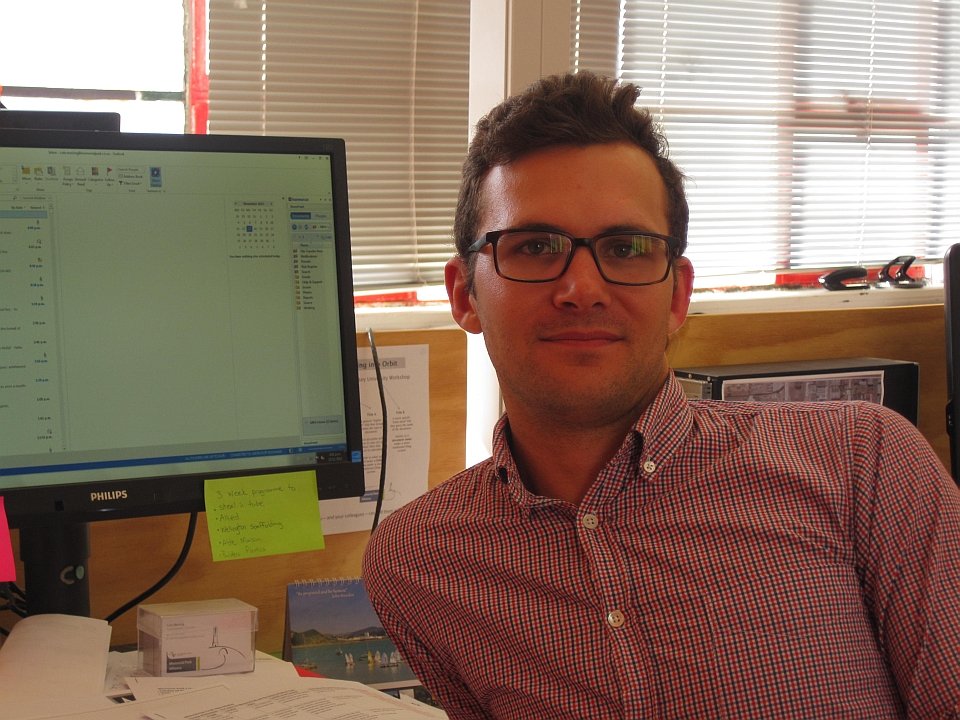 Meet Cole Meiring, a Project Engineer working for the Memorial Park Alliance. Image: NZTA.