Ambassador Buggles
Hi.
I'm Buggles an adventurous little guy who loves sharing in the learning experiences of my friends in Room 9 at Brightwater School.
I get very excited when I'm preparing for a field trip and can't wait for the fun to begin.
Monday 12 May
Hi everyone,
I actually quite enjoyed the travel day today. Some people don't like flying, but I think it's a lot of fun. We had a lot of laughs along the way and some great views out of the aeroplane window.
It is great to be on another field trip with Andrew. It doesn't seem like too long ago that I was on my last one in Te Anau. This field trip sure will be different to that one - Wellington City is a far cry from The Kepler Track! The last LEARNZ field trip I went on was about making part of a forest better for people to experience. This one is about making part of a city better for people to experience.
Talk tomorrow,
Buggles
Tuesday 13 May
Hi everyone,
Luckily the weather held today so we were able to explore the construction site. Have you seen the big cranes that are being used? They certainly are some impressive machines. They all have special names too. As you can see the one behind me in the photo is called Mt Cranea. There is also a red one called Poppy. That is a pretty cool name because the crane is red (like a poppy) and the poppy is a symbol of war remembrance which relates well to Memorial Park you see!
Talk tomorrow,
Buggles
Wednesday 14 May
Hi everyone,
Another day of discovery on the Memorial Park 2 field trip. Today I learned all about how water will be drained away from the Memorial Park underpass. This was really cool because it's one of those things that I hadn't really thought about - does it really matter where the rain water goes? Well, the short answer is yes it does! I guess you can't have the tunnel flooding when there is a heavy down pour. That is what I am enjoying about this field trip – being surprised about the things I am learning that I hadn't thought of.
Talk tomorrow,
Buggles
Thursday 15 May
Hi everyone,
Thank you for sending me on another field trip with the LEARNZ team. I have had a really enjoyable time again - quite different to the Kepler Track but still very interesting. I'm a bit unsure about the weather in Wellington though. I much prefer living on the other side of Cook Strait!
I can't wait to get home again and see you all.
Catch you soon,
Buggles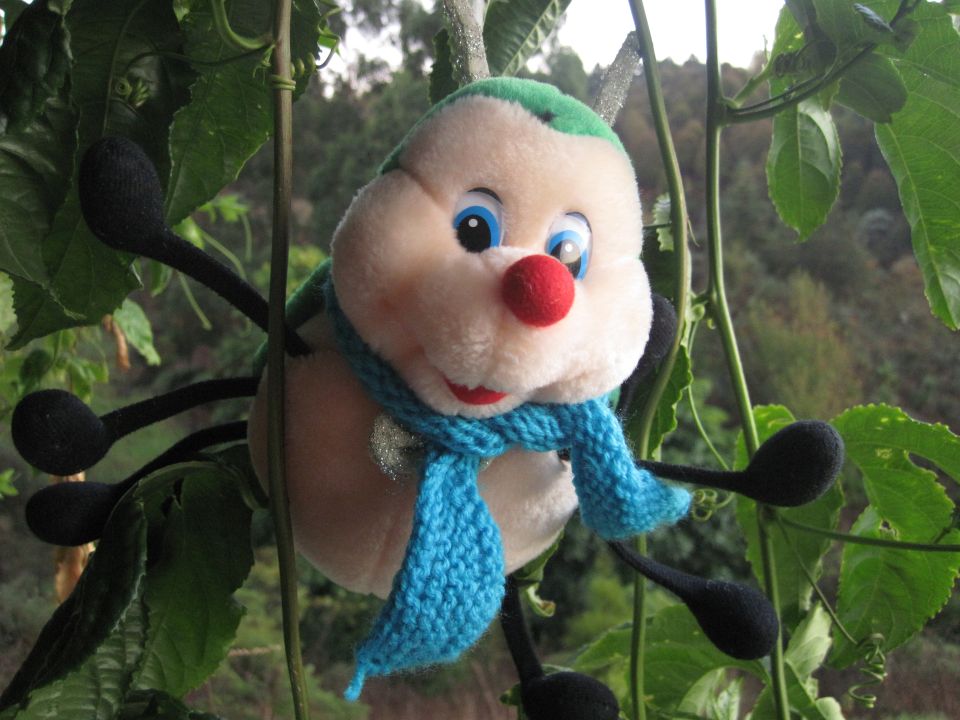 Buggles is really looking forward to the field trip. Image: LEARNZ.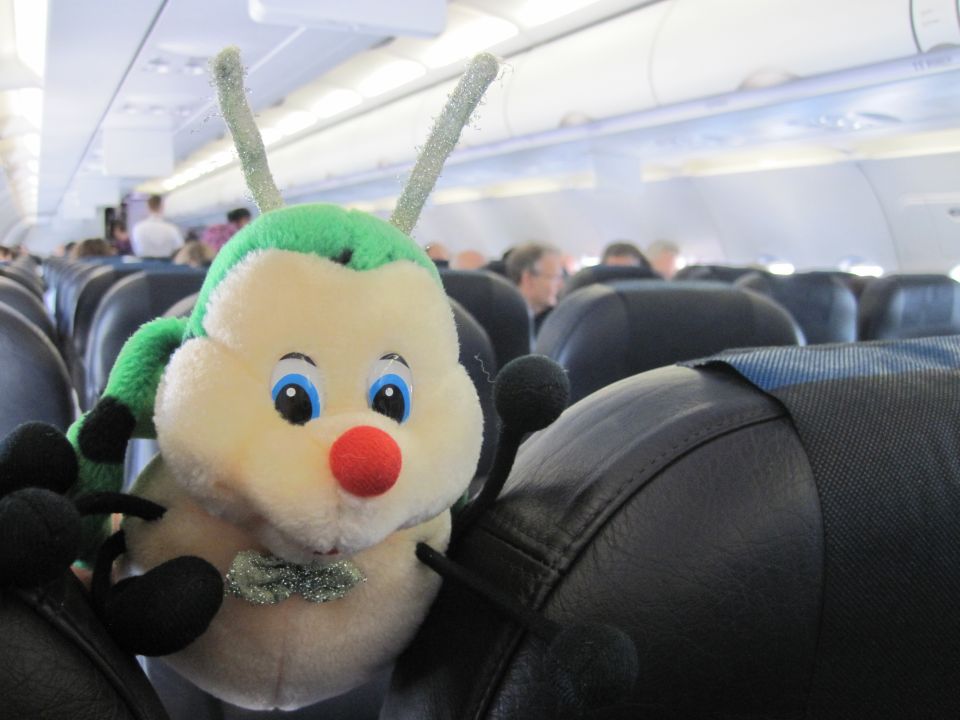 Monday. Buggles enjoyed today's travel day. Image: LEARNZ.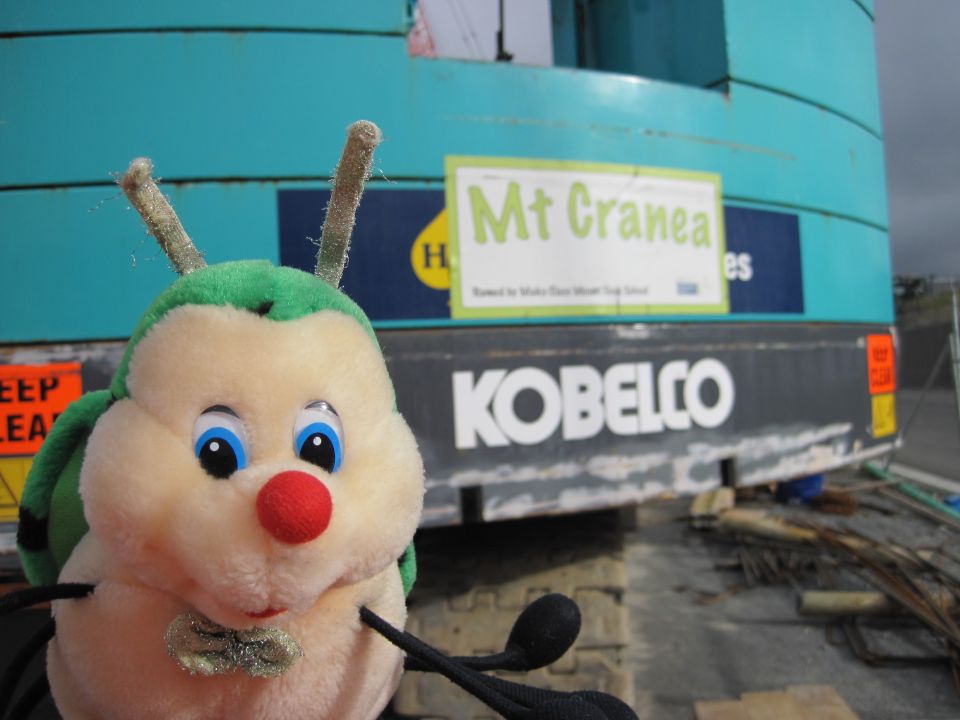 Tuesday. Buggles was impressed with the cranes on site today. Image: LEARNZ.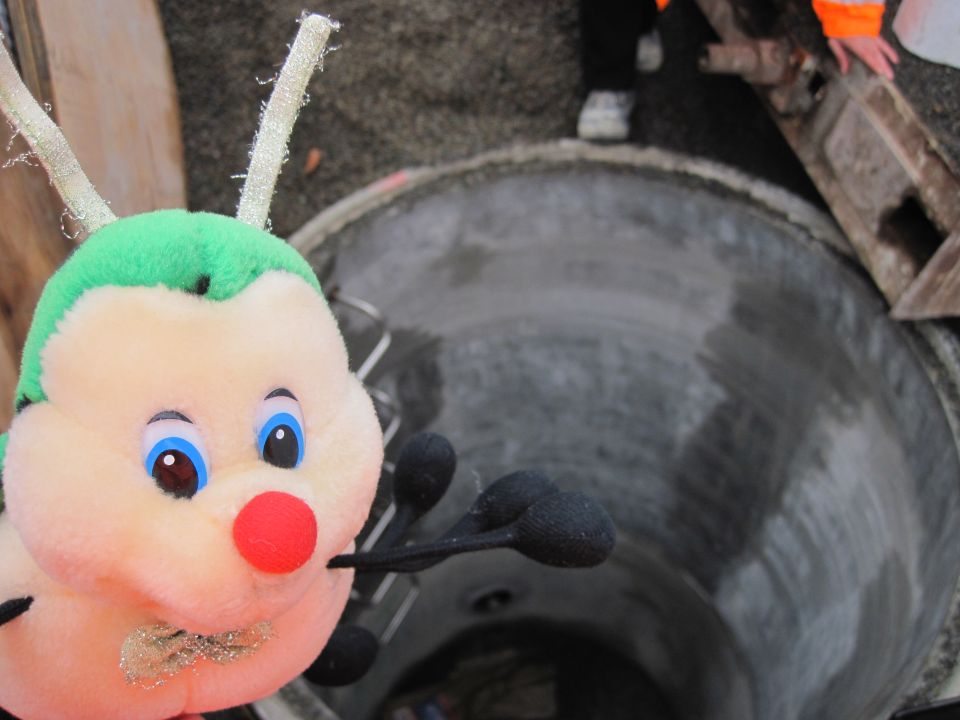 Wednesday. Buggles stands next to a manhole. Don't worry, Andrew was holding one of his hands to stop him falling in! Image: LEARNZ.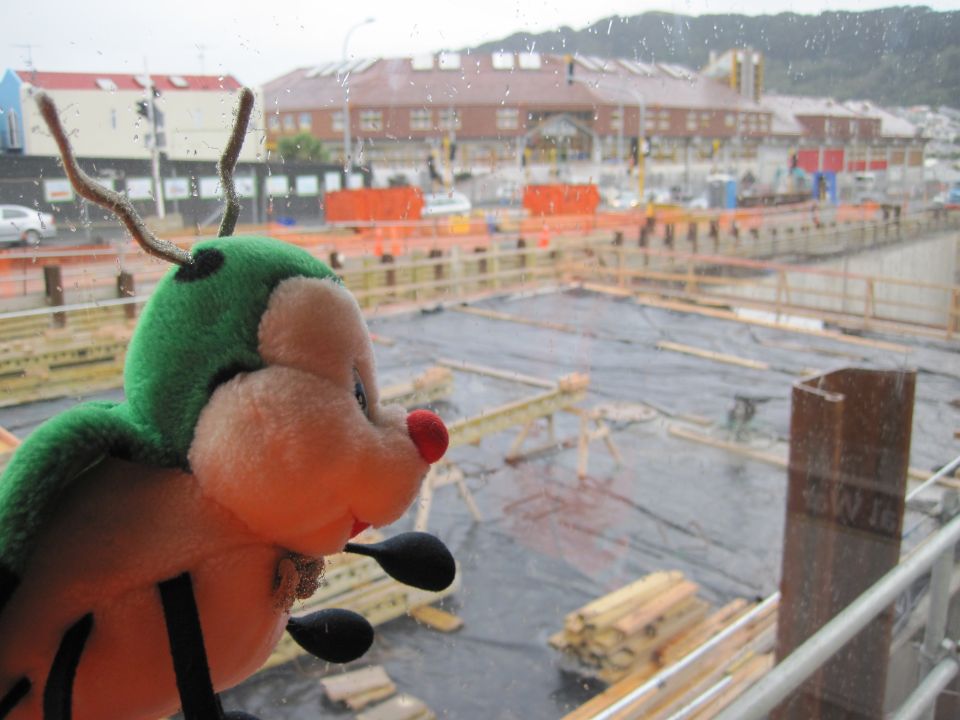 Thursday. Buggles checks out the construction site from the public viewing room. Image: LEARNZ.