Meet Htut Win
Job:
Site Engineer for the Home of Compassion Crèche relocation.
Job description:
Looking after day-to-day site duties for Project Engineer Ian Pringle. The scope of the works includes managing reinforcement steel installation, people and resources, health and safety.
Work background:
Since 2011, I have worked on a bridge construction project (Kopane Bridge Replacement), Manawatu Gorge (removal of debris from New Zealand's largest landslide that closed a road) and the Mill Creek Windfarm in Wellington.
Favourite part of job:
Getting involved with the guys working on site and getting my hands dirty.
Least favourite part of job:
The rain.
Qualifications:
Bachelor of Engineering with Honours.
Interests outside work:
Tennis, basketball, cooking, drawing portraits of people.
Watch the video where Htut talks about his work (12Mb mp4 file).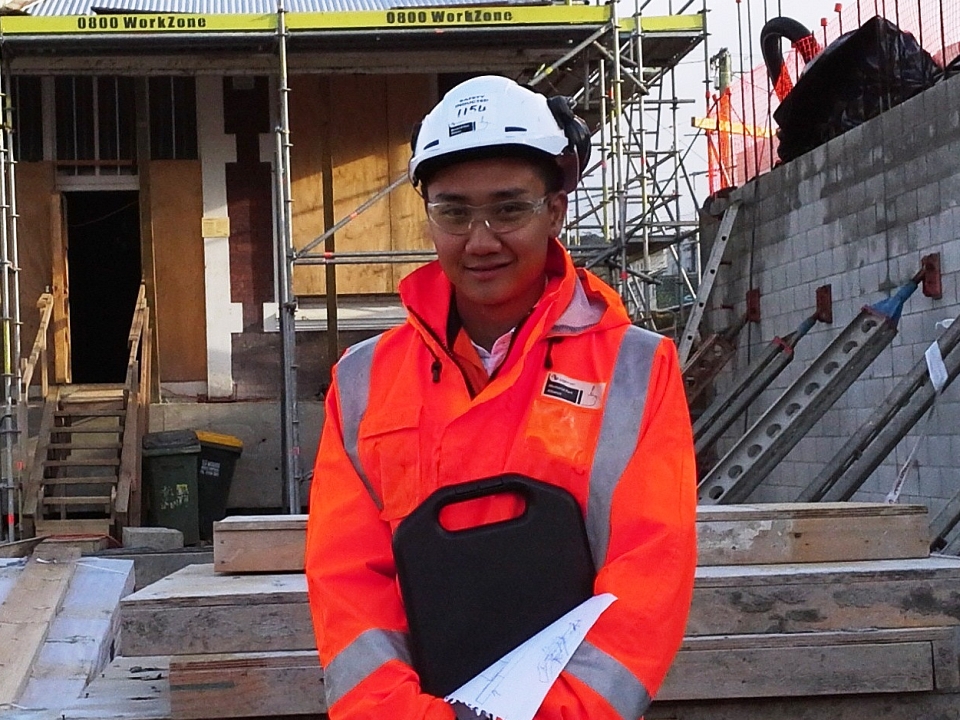 Htut Win is the site engineer for the Home of Compassion Crèche relocation.