Meet Sam Glue
Job:
Geotechnical Engineer
Job description:
Geotechnical design of foundations, embankments and retaining walls to resist seismic loads and liquefaction/lateral spreading effects.
Work background:
Since 2005, I have worked in Greymouth, Western Australia, Christchurch and Wellington on a variety of projects including: 
2005-2007 Graduate Geotechnical Engineer, MWH, Greymouth
2007-2008 Site Geotechnical Engineer, MWH, Western Australia
2008-2013 Geotechnical Engineer, MWH, Christchurch
2013-2014 Geotechnical Engineer, Tonkin and Taylor/Memorial Park Alliance, Wellington.
Favourite part of job:
Working on major projects and being a part of something that will be used by society for generations.
Least favourite part of job:
Unfortunately soil is highly variable and occasionally your assumptions can be wrong in design, leading to some stressful changes in the field.
Qualifications:
BE (Civil) Hons Canterbury University
Interests outside work:
Snowboarding, mountain biking, boating.
Watch the video where Sam talks about his work (14Mb mp4 file).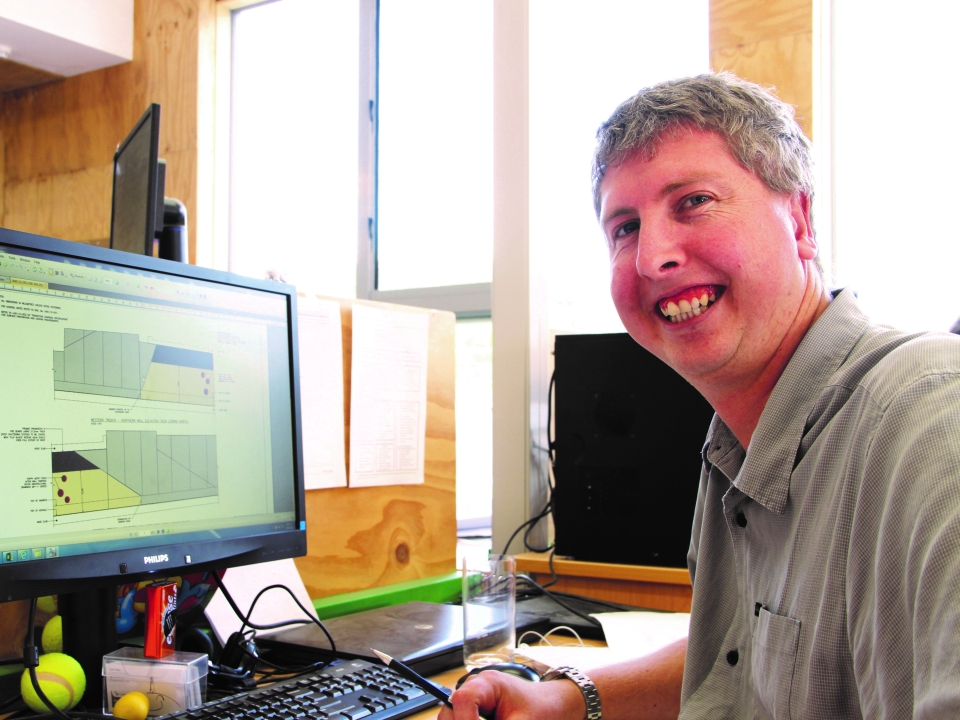 Sam Glue is a geotechnical engineer.