Meet Rob Dickson
Job description:
Overseeing and coordinating day-to-day activities on site, making sure jobs are done correctly and to a high standard of quality, and working through any design issues with the design team.
Work background:
I've worked for Downer my whole career since 2010 and am now on the Memorial Park Alliance. I was originally based in Auckland with the transportation team in a variety of roles but since moved to Wellington to join Major Projects and the Alliance.
Favourite part of job:
Seeing the job come together and reach completion.
Least favourite part of job:
Dealing with existing underground services.
What I am working on now:
At Memorial Park, looking after most of the utilities work (underground ducts for electricity, gas and telecommunications and pipes for water supply, stormwater and wastewater). Soon to be working nearby on the Victoria Street Transformation Project with the Alliance.
A quick story about a job well done:
Delivering the MPA underpass pavement (roading) on time to both the paving crew for surfacing and the public for open day with some very tight dates!
Qualifications:
Currently studying towards my NZ Diploma in Engineering
Interests outside work:
Rugby and the outdoors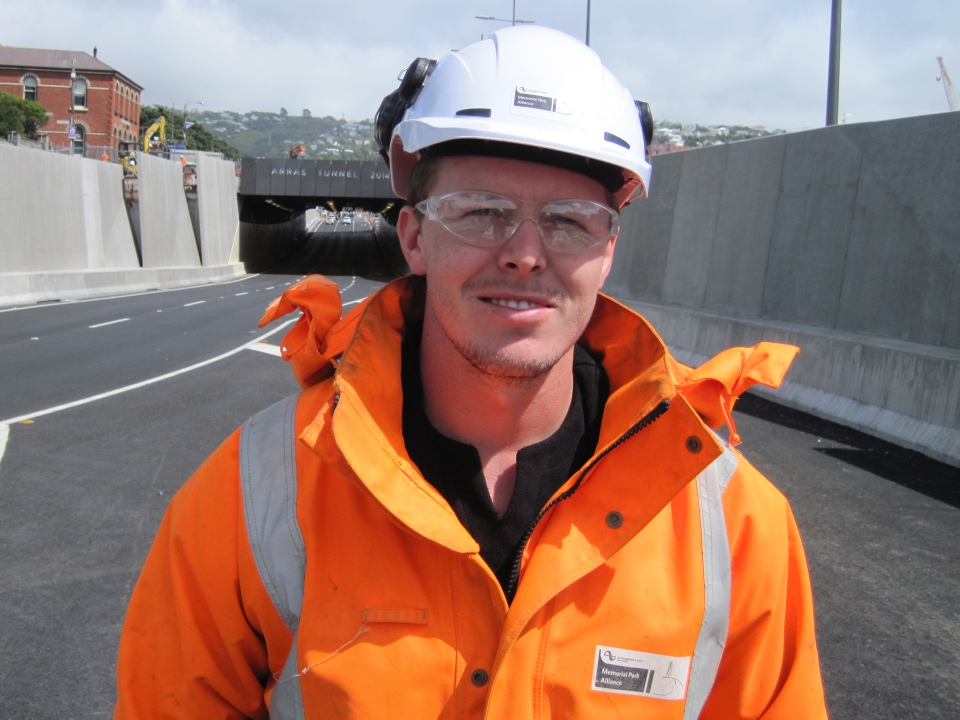 Rob Dickson is a Site Engineer with Memorial Park Alliance. Image: LEARNZ.