Ambassador Poppy
Kia ora,
I'm Poppy the ambassador from Glenfield Intermediate School. We are all preparing for the big 100 year centenary of World War 1 and I can't wait to get to Wellington to see the new Pukeahu National War Memorial. It will be really cool to see how they have changed this area to make the park and how they are preparing for ANZAC day this year.
See you in Welly,
Poppy.
Monday 23 March
Hi there,
It was a smooth flight from Dunedin to Wellington today but we didn't manage to see much from the plane. Cloud covered the land below but at least we had plenty to talk about as we planned our week in Welly.
I have been so excited about this field trip and I am proud to be representing my class. I promise I will be on my best behaviour! Tomorrow we will have the grand tour of Memorial Park.
See you then,
Poppy.
Tuesday 24 March
Kia ora,
We were lucky enough to have the grand tour of Memorial Park today. Some parts of the Park are not open to the public yet but we were given special permission to take a look around.
It was great to see the newly restored and strengthened Carillon and Home of Compassion Crèche. It is amazing how buildings can be restored!
The plants in the Park are all specially chosen to represent certain things like peace, remembrance or particular countries. It just shows how much thought has been put into the design of this park.
Well, see you bright and early tomorrow.
Poppy.
Wednesday 25 March
Tēnā koutou,
Well I am exhausted after such an early start this morning. We had to be at Pukeahu National War Memorial Park at 4.30am! It was really special to be a part of the dawn ceremony to bless the park though.  I'm glad I made the effort to go.
Some students from Mount Cook School and Clifton Terrace School also came to the ceremony and you could see that they were proud to be part of such an important occasion.
The Tangata Whenua Gardens were unveiled during the ceremony and we were able to see the huge rocks that have come from Mount Taranaki, Ruapehu and Tongariro. Today made me realise just how much we have to be thankful for living in peaceful times.
Ka kite,
Poppy.
Thursday 26 March
Kia ora,
I was so proud of you all today – you asked such great questions during the audioconferences and I learnt such a lot from Matthew's answers.
We went up to the old Dominion Museum building today and found out about the Great War Exhibition which is being built at the moment. This exhibition is going to include a whole lot of things from The First World War, including a huge tank for which they had to cut a hole in the wall of the building so they could get it inside!
Wel,l I will miss the other ambassadors but I'm looking forward to returning to Glenfield Intermediate.
See you soon,
Poppy.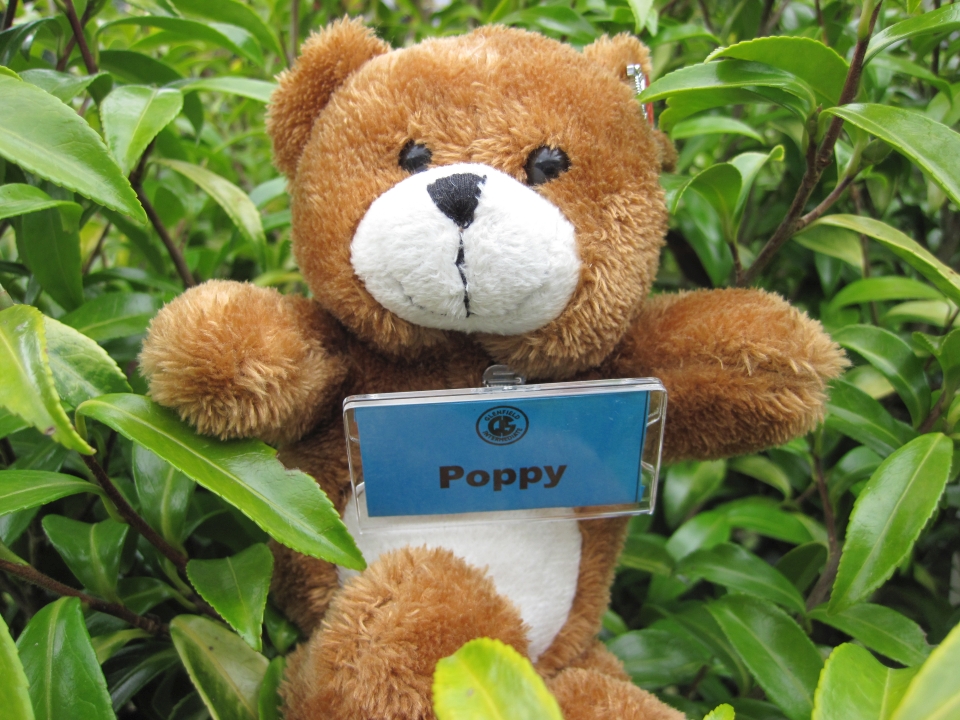 Poppy is the ambassador for Glenfield Intermediate School. Image: LEARNZ.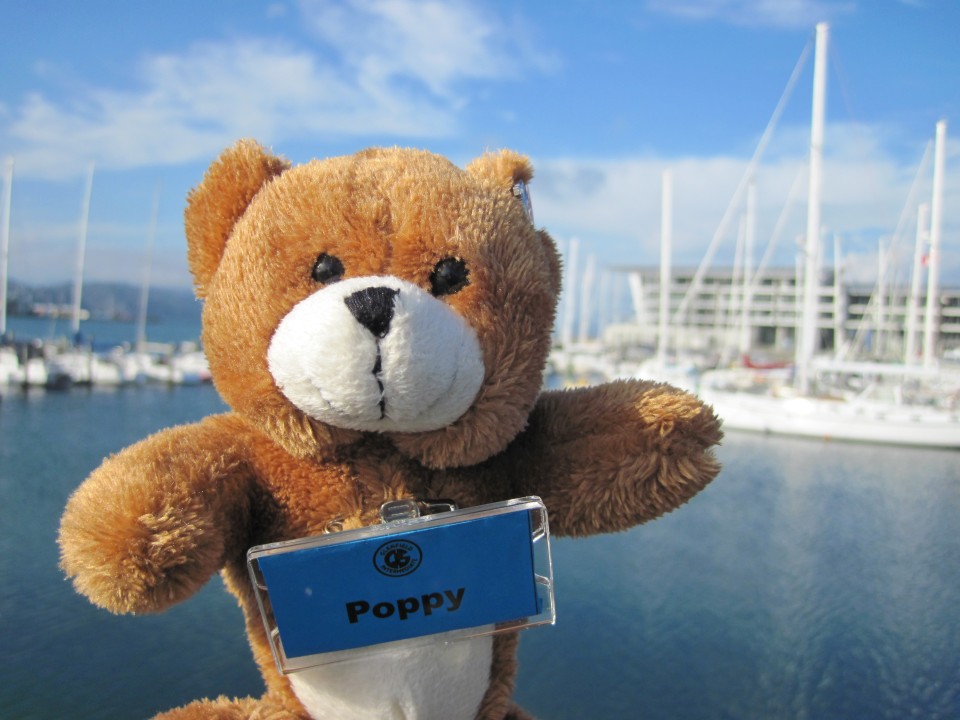 Poppy takes a look around the Wellington waterfront. Image: LEARNZ.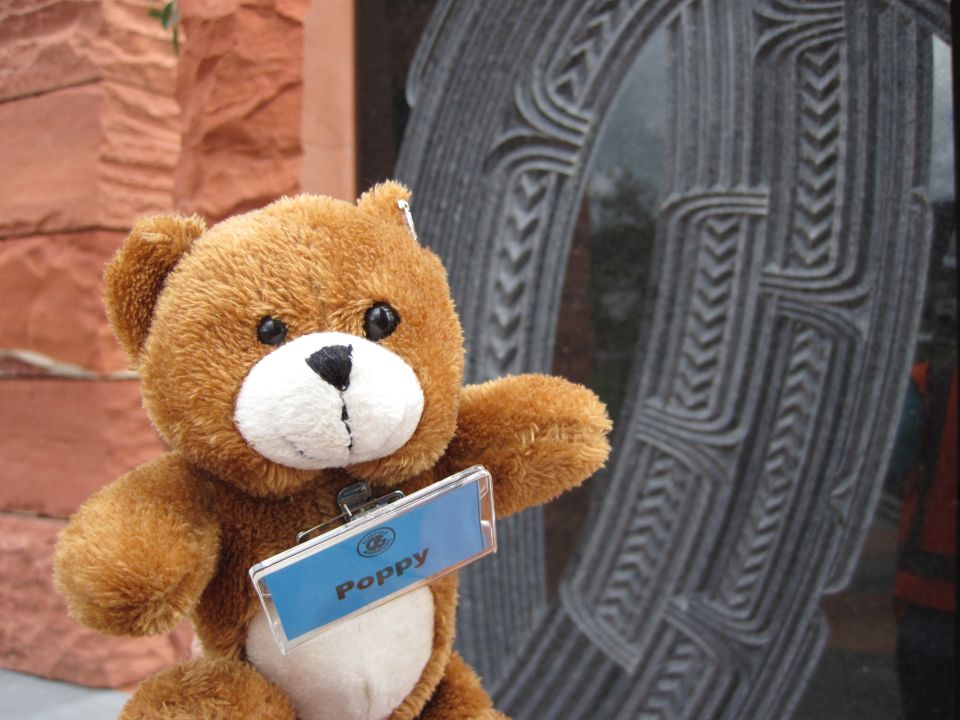 Poppy takes a look at the Māori carvings on the sandstone columns that make up the Australian War Memorial. Why do you think there are Māori carvings on an Australian War Memorial? Image: LEARNZ.
Poppy takes a closer look at one of the carved rocks in the Tangata Whenua Gardens. Image: LEARNZ.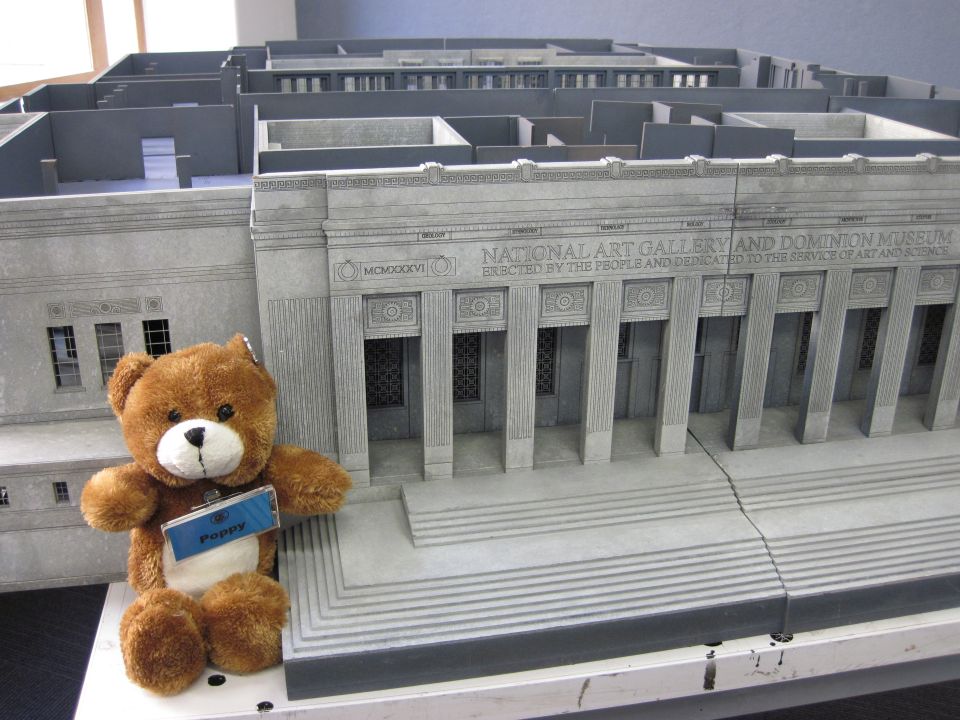 Poppy takes a look at the model of the old Dominion Museum building. Image: LEARNZ.