Learning From the Past
Mātauranga Māori knowledge can help people to gain a better understanding of the land and the processes which shape it. This knowledge is helping scientists with hazard research and planning.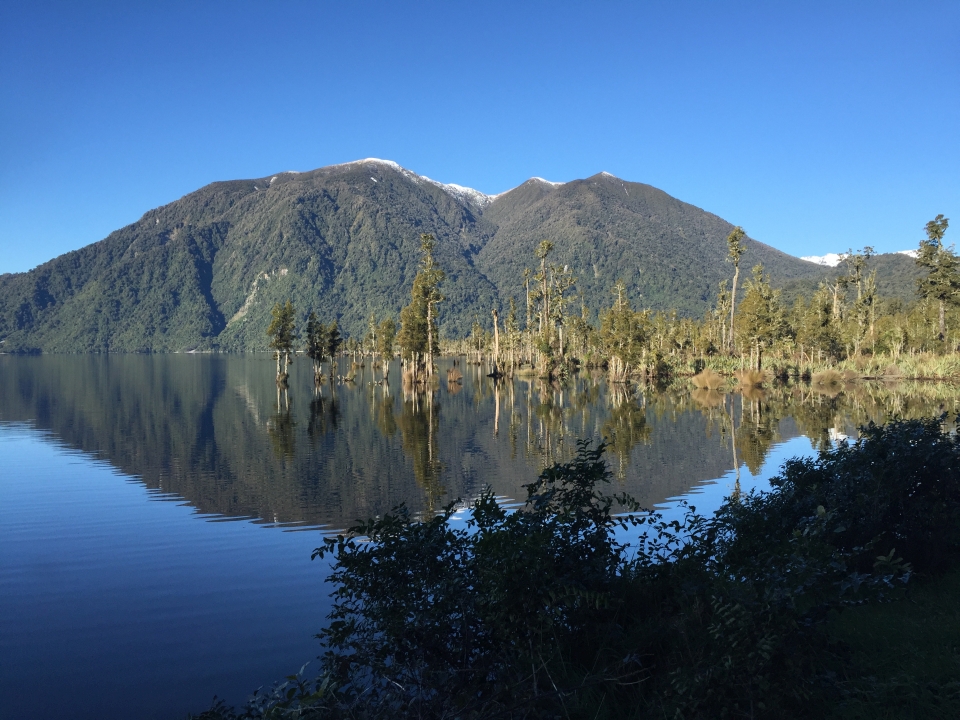 When the ancestors of Māori first arrived in Aotearoa, they would have discovered a land that was very different to their homeland. Māori had to adjust to colder temperatures, different weather patterns and rugged land. To survive Maōri had to understand this new land. Māori developed a detailed knowledge of environmental features and processes.
This knowledge included:
observing and recording changes in the land
naming and classifying areas of risk
This knowledge has been passed down through generations in oral histories, traditions and place names.This knowledge can improve the way we manage and prepare for natural hazards such as earthquakes, tsunami, volcanoes, landslides, and floods.
Oral histories and traditions
There are many oral histories and traditions which record knowledge of past natural hazard events. These accounts can help indicate areas of risk and increase our knowledge of how the land has changed over time.
Kā tiritiri o te Moana and Aoraki
There are different accounts as to how Aoraki and the surrounding landforms came to be. One account is known as the Ārai Te Uru tradition and speaks of a great waka, the Ārai Te Uru, travelling to Aotearoa. As this waka travelled down the coast of Te Waipounamu/the South Island it began to be troubled by the waves, eventually capsizing in the rough seas near Matakaea (Shag Point) on the North Otago coastline. Many of the passengers went to shore to explore the island.
One of the passengers, Kirikirikatata, walked inland to explore with his grandson, Aoraki, sitting upon his shoulders. An instruction was given that all of the passengers must return to where the waka lay by sunrise, lest they be turned to stone. However, many of the passengers, including Kirikirikatata and Aoraki, did not return to the waka in time; instead turning into many of the mountains and geographical features of central Te Waipounamu.

Place names
Often Māori recorded their knowledge of a place through place names. For example, Rangipo means place of darkness, downwind of the volcanoes of Ruapehu, Tongariro and Ngāruahoe.
The Southern Alps have been uplifted along the Alpine Fault and altered by heat and pressure. 120 million years ago the rock that would eventually form the alps was under the sea.
Once formed, Kā Tiritiri o te Moana/the Southern Alps were then seen by the great explorer Māui who mistook their snowy peaks for a mirage on the ocean – Kā Tiritiri o Te Moana. It is by this name that the Southern Alps became known to Kāi Tahu, and are still called this today.
Tohu – signs or indicators
Māori traditionally used environmental signs or indicators to measure, monitor and identify changes. These tohu were often used to make decisions about the safety of activities, when to plant and harvest food and prepare for floods, storms or droughts.
One example is if pūkeko were seen moving to higher ground then a storm or flood was coming.
Ready for a quiz? Try the Learning from the Past interactive activity.
Mātauranga Māori can help:
teach us about past events that we may not know about
improve understanding of when events occurred
pose questions about where we live and how it has changed over time
see how people have responded to, and recovered from, events in the past
identify trends and changes over time.
Audio Māori keywords:
Talk to your whānau about their experiences of natural hazards. What can you learn from these conversations?