Dairy 1
Date:
Monday, June 5, 2017
Field Trip Name:
Our Primary Industries
Kia ora tātou, Shelley here,
Winter is upon us and it was still dark when you arrived at Dunedin Airport this morning to begin Our Primary Industries field trip. Luckily you will be travelling to Nelson which is one of the sunniest places in New Zealand.
A timely trip
With the recent discovery of myrtle rust in New Zealand, it is the perfect time to be learning more about our primary industries and how to protect our unique natural resources. Myrtle rust is a serious fungal disease, which affects plants in the myrtle family including pōhutukawa, rātā and mānuka. The disease was first discovered a month ago at a Northland nursery. The disease is likely to affect some of our much-loved native plants as well as commercially-grown species such as eucalyptus, feijoa and guava. The Ministry of Primary Industries is working with the Department of Conservation (DOC), iwi, industry, scientists, and local authorities to try and prevent the spread of this disease. You can find out more on the MPI web site. This outbreak shows just how important it is for us all to protect New Zealand's biosecurity and prevent the spread of unwanted organisms. During this field trip, you will find out more about biosecurity in aquaculture, agriculture and forestry.
Primary Industries in Nelson
The coastal city of Nelson has high sunshine hours and reliable rainfall, making it a great area for producing natural products. Productive farms, orchards, vineyards and forests surround Nelson, so it is the ideal location for Our Primary Industries field trip. In just a few days you will be able to visit a mussel hatchery, sheep farm and forestry block all within a few kilometres of the city. Before you could begin your journey, you had to wait for the plane to be de-iced. Despite the clear skies you couldn't see too much from the plane because the windows had fogged up. 
Travelling north 
Cloud crept in over the Canterbury Plains and you couldn't see much of Christchurch as you descended towards the runway. After leaving Dunedin in brilliant sunshine it was a shock to walk out of the plane into a cold, drizzly day in Christchurch. After a short stopover, you were back on a smaller plane bound for Nelson. Eventually the cloud began to thin and you caught glimpses of the mountains around Nelson Lakes. A fresh dusting of snow had turned all but the smallest hills white and this got me excited about skiing.
Welcome to Nelson
As you approached Nelson you could see the long line out in Tasman Bay known as the Boulder Bank. This 13-kilometre-long bank is a strange, naturally formed bank of boulders thought to have been made as sea currents cause rocks to drift along the coast. Wiremu and Alvin found it hard to believe that it was natural and not made by people. You can see the boulder bank in two of the panoramas above.
Whakatū - an old city
It was a smooth landing in Nelson and despite it not being sunny I'm sure you were all happy to make it to the sunshine capital of New Zealand. Nelson is the second oldest city in New Zealand and the oldest in the South Island. Nelson's Māori name is Whakatū and means to build, raise or establish, and there is evidence that Nelson was one of the first areas to be settled by Māori around 700 years ago. As you drove from the airport into the centre of Nelson you passed a busy port. Nelson Port operates 24/7 and is essential to many industries in the area. You will find out more about the port and how it supports the primary industries over the next few days. 
You had time to have a look around Nelson before settling into your motel and getting organised for the week. Tomorrow you will discover more about one of New Zealand's most unique industries. You will visit a mussel hatchery where they have been selectively breeding green lipped mussels, which are found nowhere else in the world.
See you in the morning,
Shelley the LEARNZ Field Trip Teacher.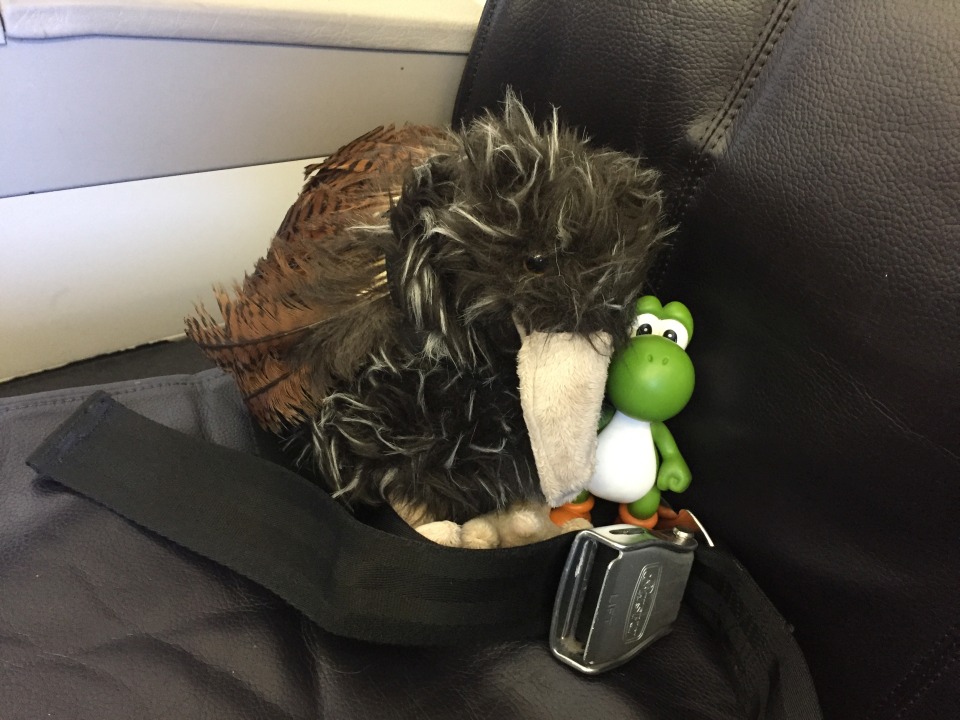 Wiremu Weka and Alvin settle in for the flight from Dunedin to Christchurch. Image: LEARNZ.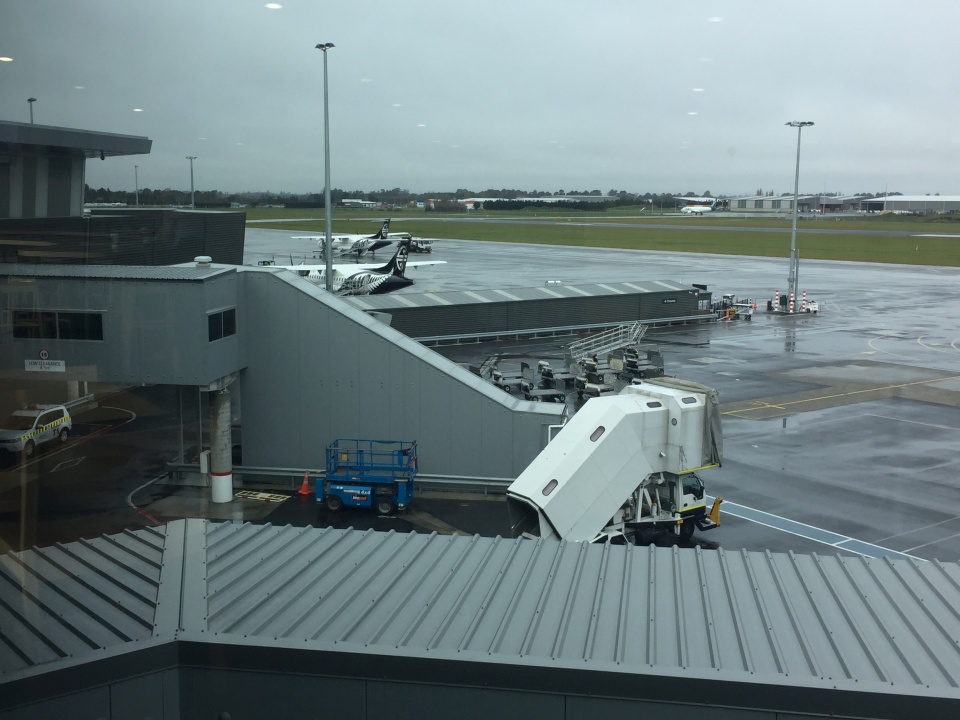 It was a grey, wet morning in Christchurch today. Image: LEARNZ.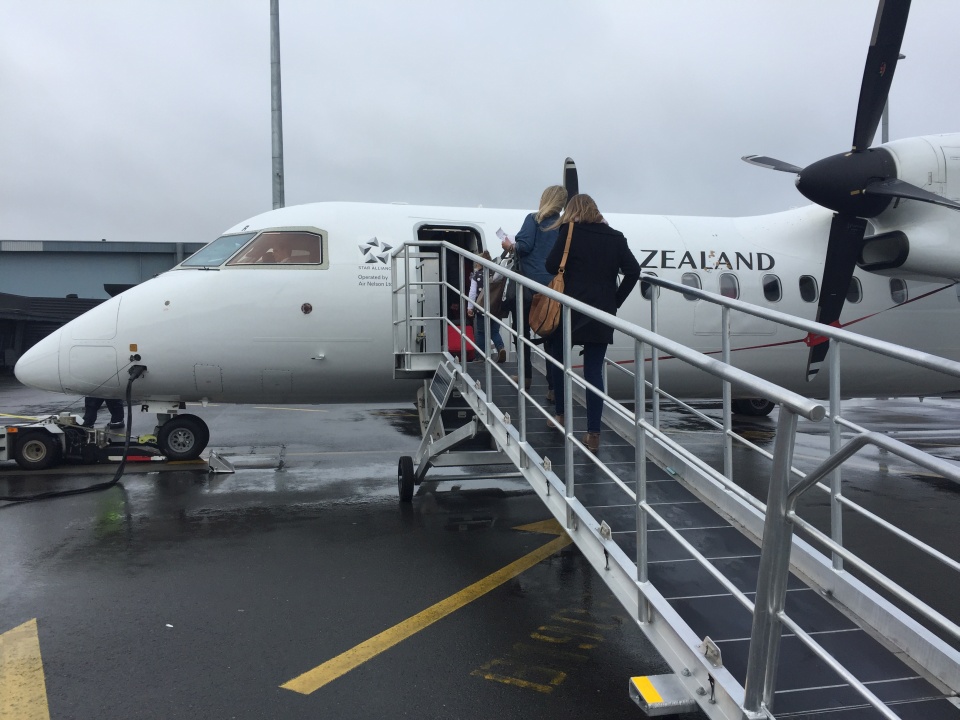 After a short stopover in Christchurch you were back on to a smaller plane bound for Nelson. How many kilometres is it from Dunedin to Nelson? Image: LEARNZ.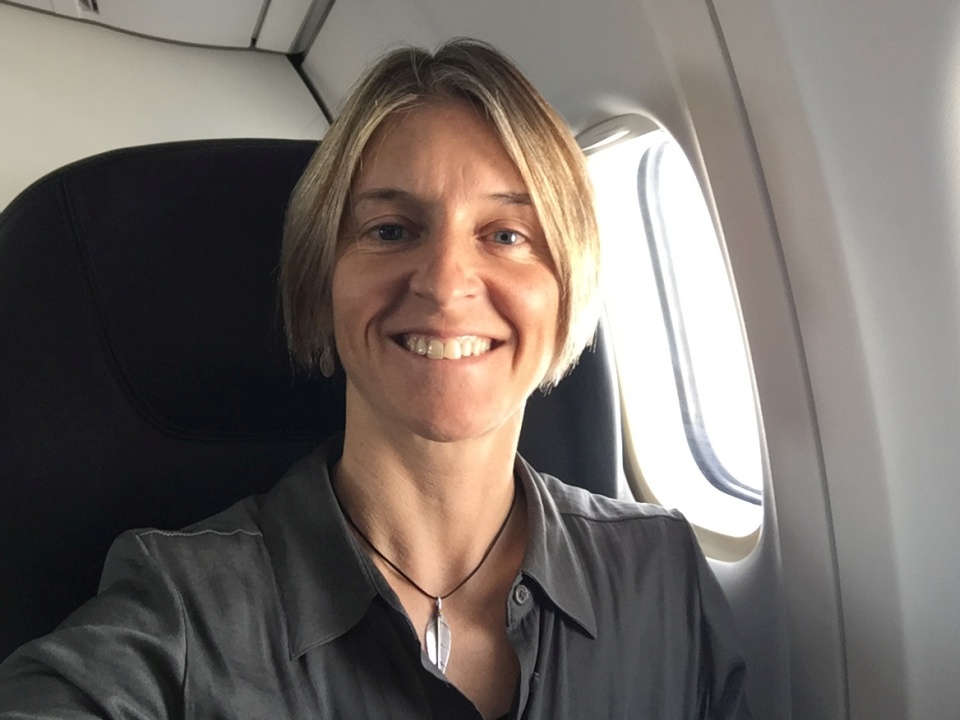 Shelley enjoys the flight from Christchurch to Nelson. Image: LEARNZ.
The cloud finally parted allowing you to see the mountains south of Nelson. Image: LEARNZ.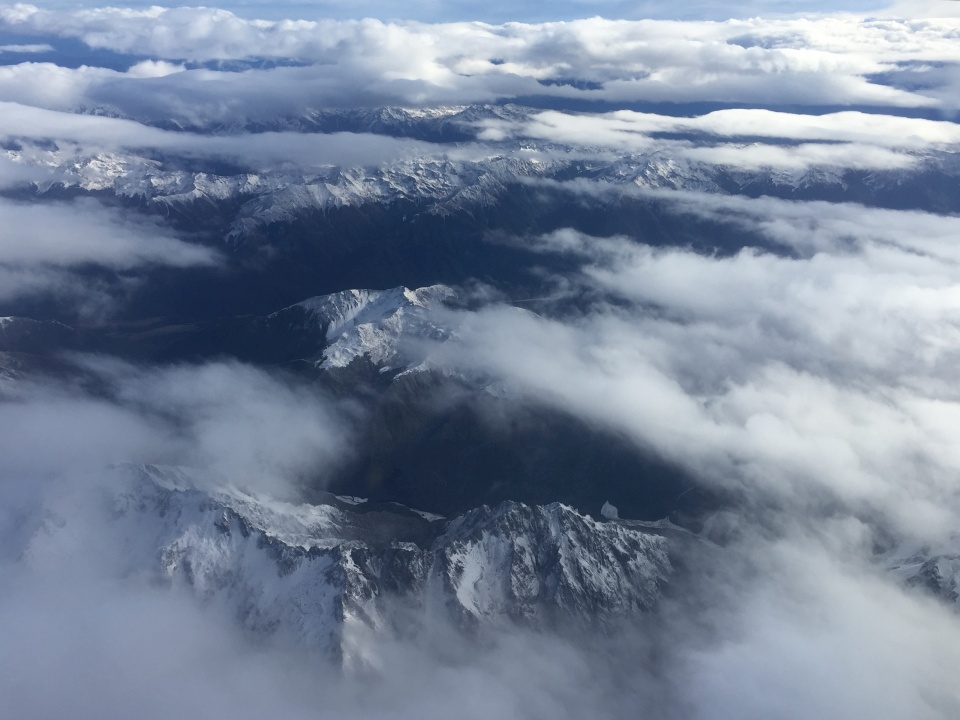 You could see a fresh dusting of snow on the hills near Nelson. Image: LEARNZ.
The hills surrounding Nelson are perfect for forestry. What type of forest can you see here? Image: LEARNZ.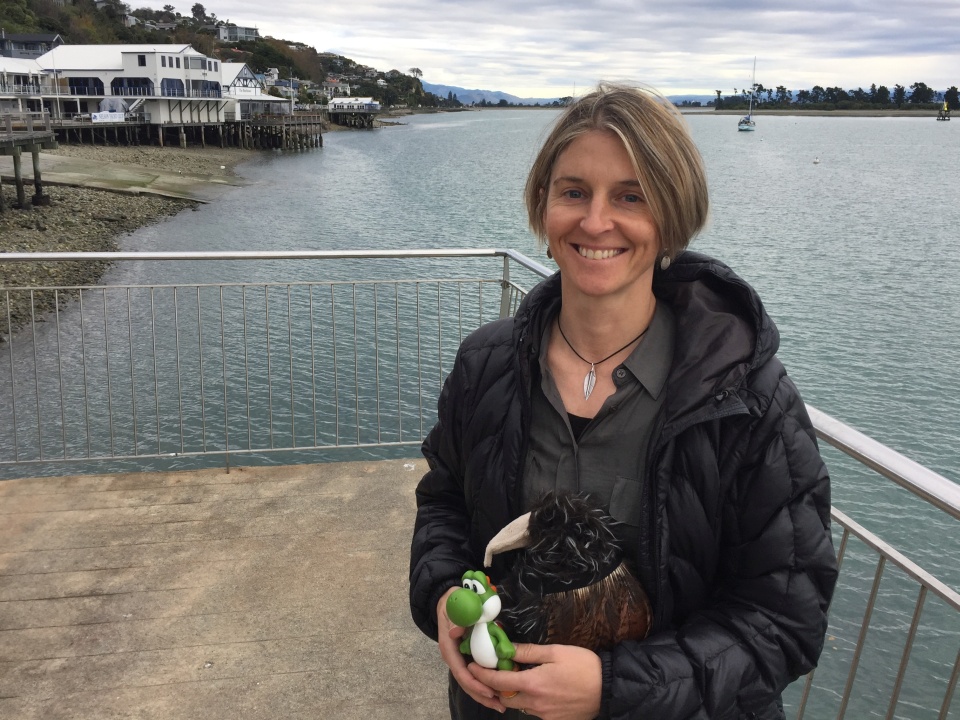 Shelley and the ambassadors take a look around Nelson. Image: LEARNZ.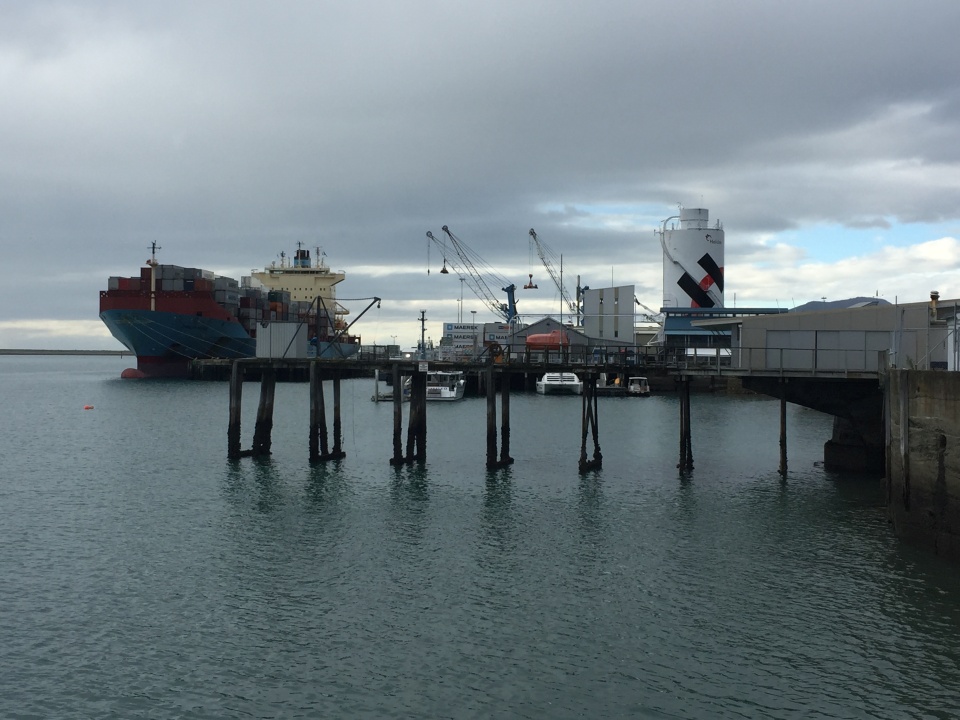 Nelson Port operates 24/7 and is essential to many industries in the area. Why do you think the port is so important? Image: LEARNZ.