Diary 2
Date:
Tuesday, August 13, 2019
Field Trip Name:
Rail Safety
Field Trip Place:
Wellington
Kia ora koutou,
After a short stroll you arrived at the Wellington Railway Station this morning. Hundreds of people were making their way to work, and it made me realise how many people rely on trains to move around Wellington. You met with Emma Black who works for Transdev. This company runs all the passenger train services in Wellington. Emma answered questions from Kingsford Primary School during our first web conference. It was interesting to hear about some of the challenges that she faces in her work. You can find out more by listening to the recorded web conference.
Train travel in the capital
Emma was keen to talk to you about how the train system works in Wellington. She showed you around a train at the station and explained how all four train services in Wellington run on electricity. The Johnsonville line became electric back in 1938. These trains get power from overhead lines so they don't produce carbon emissions. Trains have always been popular in Wellington but now more carriages and services are needed to keep up with demand. Emma thinks that more people are wanting to travel by train because it's easier than driving, battling traffic and finding a car park. Each day in Wellington 25,000 people travel to and from work by train. Keeping everyone safe on the train is part of Emma's job. The train itself is kept safe by the driver and train control.
Controlling trains
Emma introduced you to Kelly Huntley who is a Train Controller. Kelly took you into the Train Control Centre which is the hub of New Zealand's rail network. All New Zealand's trains are controlled from here. There were several rooms full of computers all displaying different parts of the country's railway lines and trains. Kelly showed you how trains are located using GPS and tracked. Train controllers use information about where trains are to plan signal and point changes. With the push of a button a train controller can change a signal out on the track from green to orange or red. Just like traffic lights a green signal gives the all clear, while an orange signal tells the train driver to slow down. Red signals mean a train needs to stop.
Train tracking technology
Points can also be changed which allows train tracks to be moved to direct trains on to a different line. These points were not always switched by computer. It was interesting to see the old switch room where switches are made manually. If there is an emergency and train control has a power-cut there are other train control centres set up ready for use. It was a good reminder that although technology such as GPS is very useful there always needs to be a backup.
Look for trains
After seeing how the New Zealand rail network is controlled you were keen to meet a train driver. Train drivers are known as locomotive engineers and they have an important job. Freight trains can carry thousands of tonnes of freight while passenger trains can carry hundreds of people. You spoke to Marty who has been a train driver for seven years. He explained that trains can't stop quickly. A train travelling at 90 kilometres an hour will take hundreds of metres to stop. He has seen people nearly get hit because they haven't bothered to look both ways when crossing train tracks. There are over 400 near misses each year. Marty wants people to be more careful around trains and remember that electric trains can be very quiet. People need to remove headphones and look both ways before crossing the tracks. You can find out more about how to stay safe around trains by watching the video.
In the simulator
Learning to drive trains can take time and lots of practice. A simulator is used to help train new drivers and it was incredible to see how real it felt. The graphic display, sounds and controls made it feel just like the real thing. Even changes in the weather can be programmed into the system. This simulator is helping to train drivers faster and more safely.
You ended the day with a ride out to Johnsonville on the train. It was the perfect way to see how the train system works in Wellington. I find train travel relaxing and almost fell asleep on the short journey. Tomorrow you will look at the role trains play in moving freight around the country.
See you then,
Shelley the LEARNZ field trip teacher.
Emma and Shelley talk to students from Kingsford Primary School during the first web conference. Image: LEARNZ.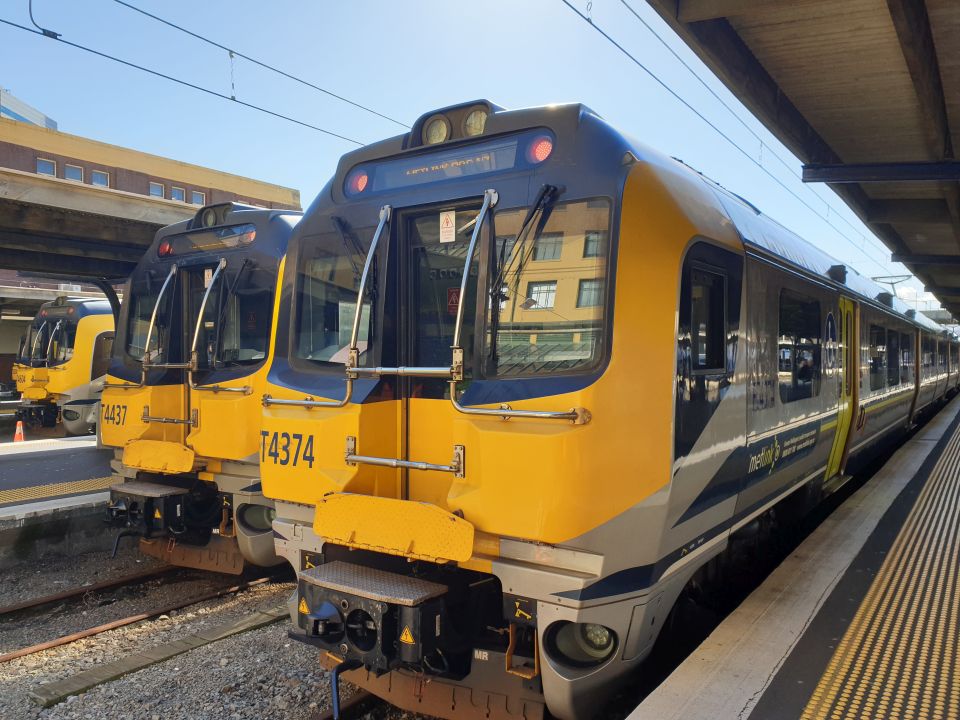 Wellington has an electric passenger train service which operates on four different lines across the city. How many people travel by train each day in Wellington? Image: LEARNZ.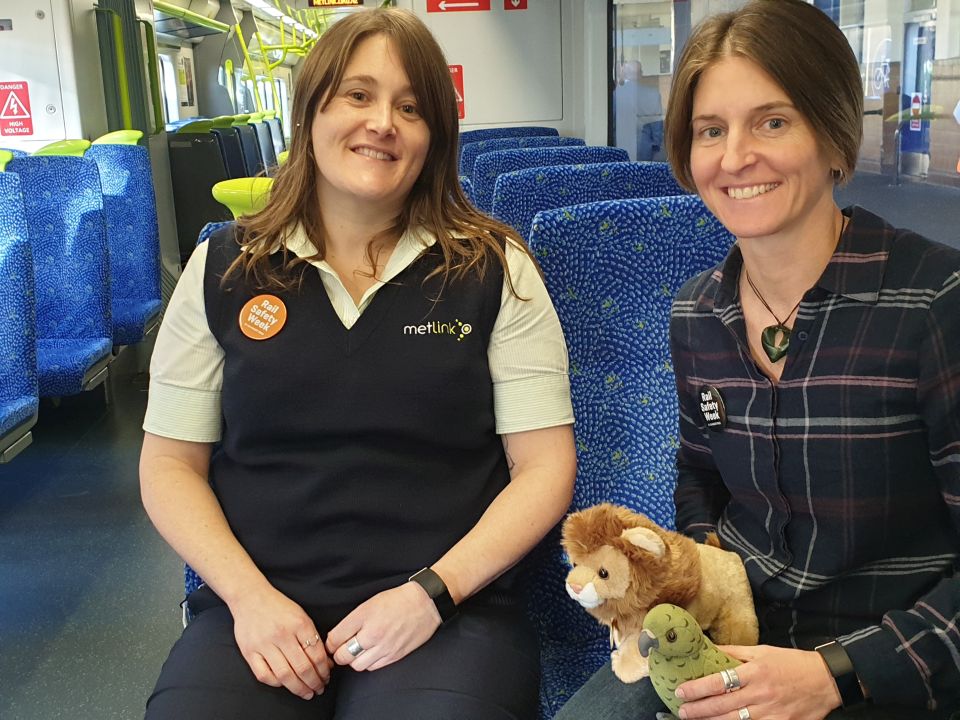 Emma shows Shelley and the ambassadors a passenger train carriage. How many people do you think a carriage like this could safely carry? Image: LEARNZ.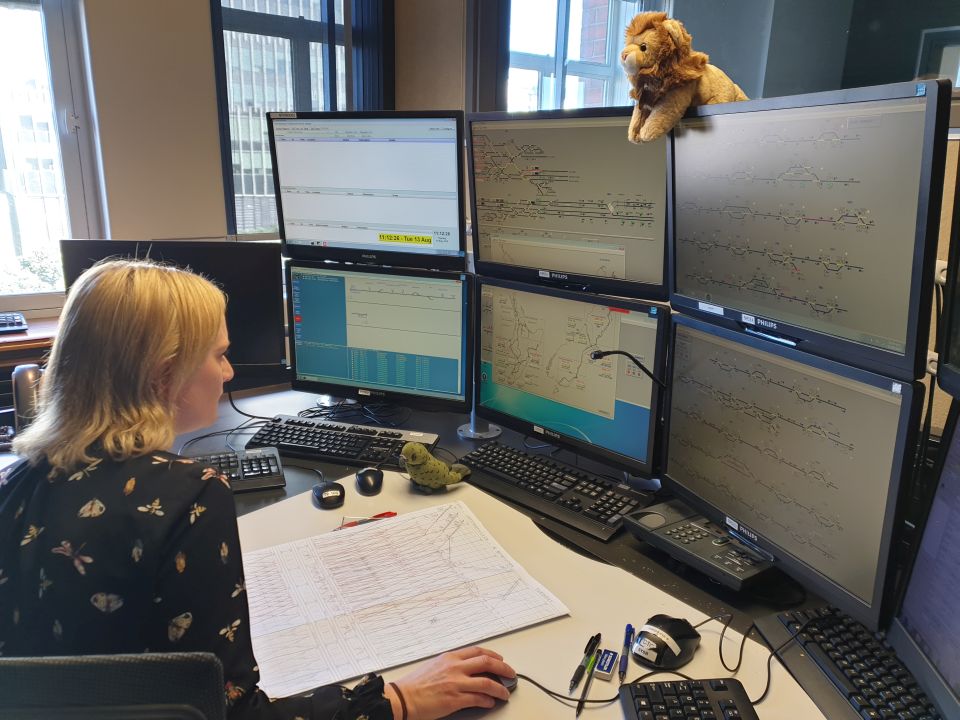 Kelly is a train controller and she showed you how all trains are controlled from Wellington by computer. Image: LEARNZ.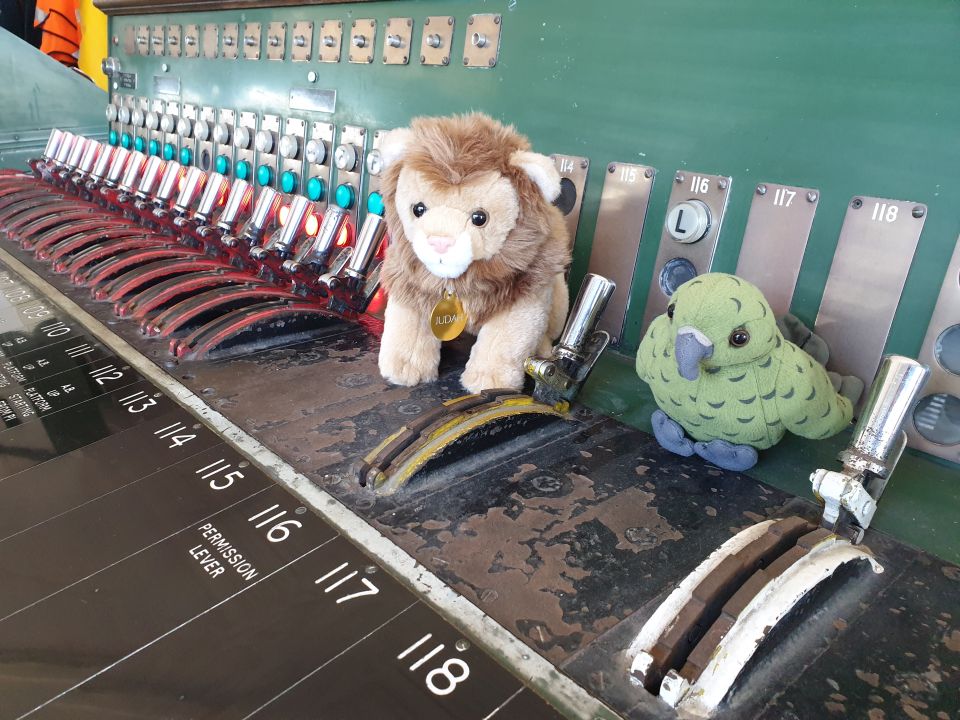 The ambassadors check out the old switch room where points are changed manually to change the tracks trains travel on. Image: LEARNZ.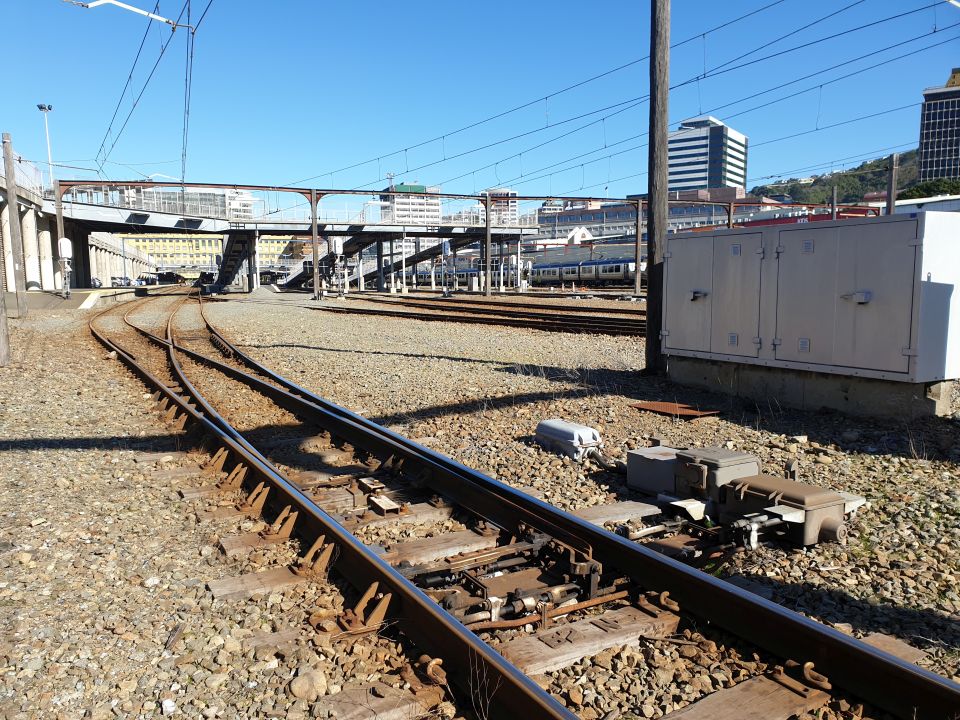 This photo shows a set of points where tracks can be moved to direct a train on to a different track. Image: LEARNZ.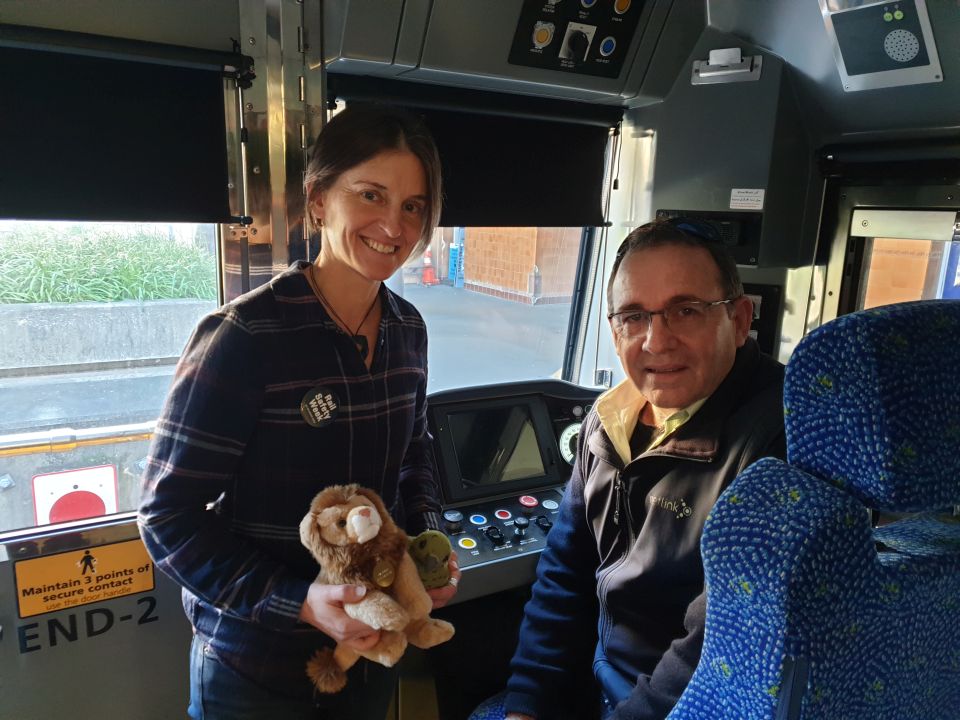 Marty shows Shelley and the ambassadors around the cab of an electric train. What do you think are some of the challenges train drivers face? Image: LEARNZ.
Simon shows you how a train simulator works and how it can be used to help train new drivers. Image: LEARNZ.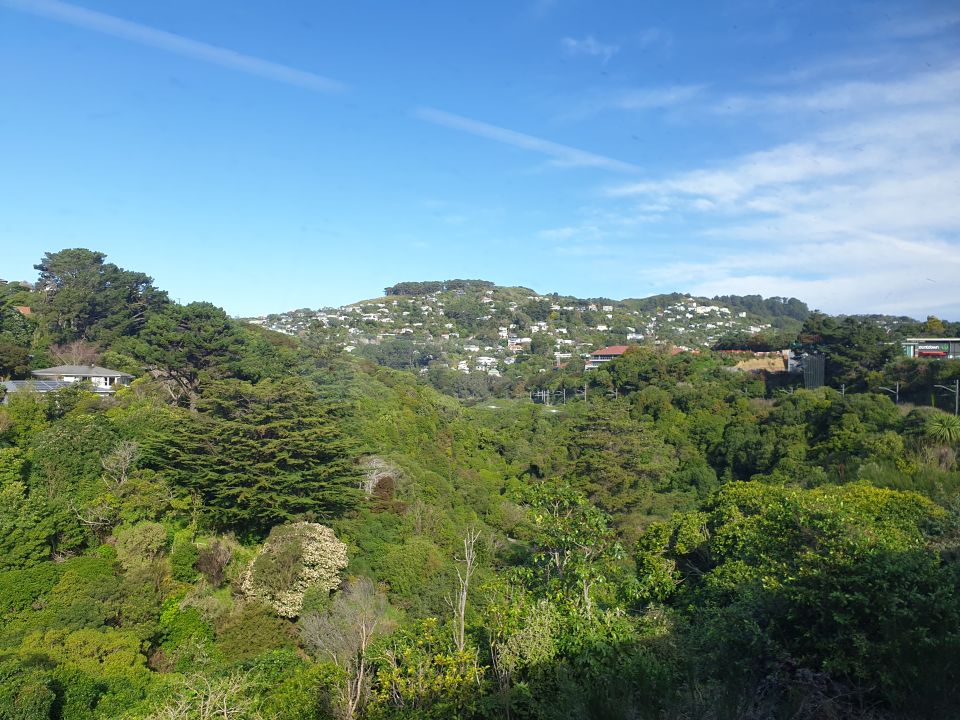 You enjoyed a ride in the train out to Johnsonville and could see how tunnels and tracks had been built to overcome the steep terrain. Image: LEARNZ.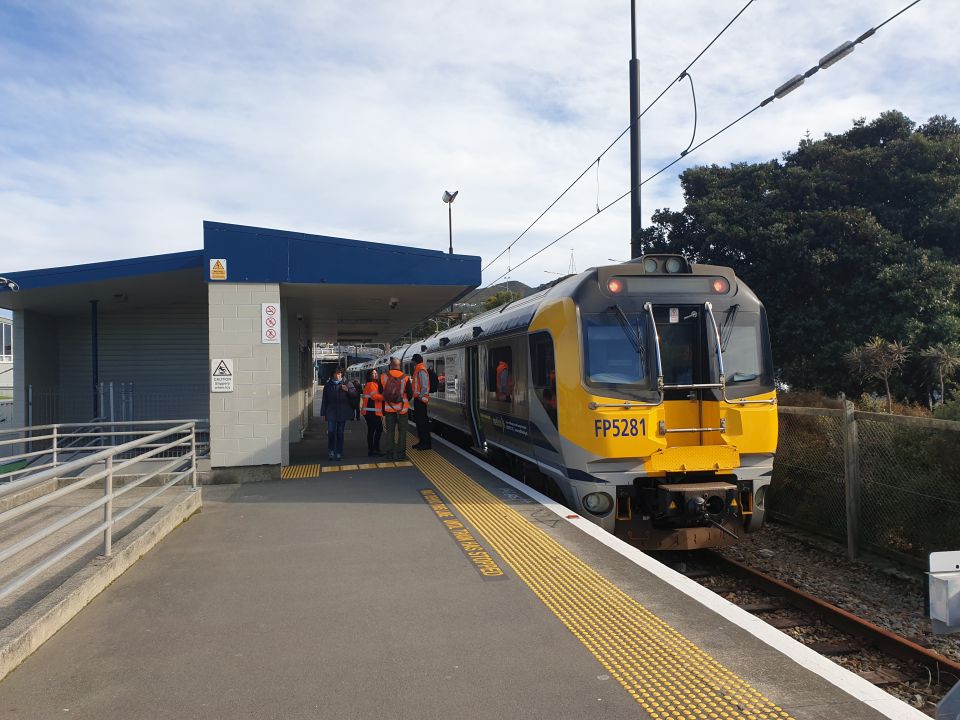 The train stops at Johnsonville Station before heading back to Wellington City. Why do you think the train does not need to turn around to make the return trip? Image: LEARNZ.