Meet Donna Harley
Job:
Operations Manager, Masterton.
Job description:
Manage the day to day operations of rail within the Wairarapa.
Work background:
Used to be a short hand secretary before working for KiwiRail (have also worked for a cricket bat company). Within KiwiRail I have held positions in a secretary role, customer services, sales and now shunting, driving a forklift, driving a shunt engine and managers role.
Favourite part of job:
Driving a 48 tonne container toplift forklift and a small shunting engine affectionately called "Little Toot."
Least favourite part of job:
Putting my wet weather gear on and long meetings!
What I am working on now:
Working on organising two 30 wagon log trains to run between Wellington and Waingawa this weekend. Each train is the length of 4 rugby fields end for end and the weight of the train is equal to over 1040 cars!
Qualifications:
Shunter, Train Examiner, TR train driver, trainer, heavy forklift driver, heavy truck driver and many more.
Interests outside work:
Horses, motorbikes, mountain bikes and sunshine!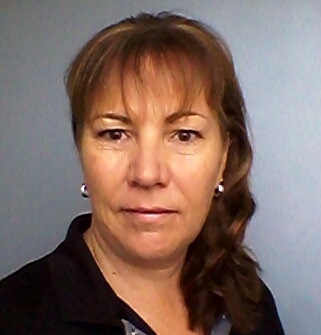 Donna Harley is the Masterton Operations Manager for KiwiRail. Image: Supplied.