Meet Emma Black
Job:
On Board Team Leader.
Job description:
I am a team leader to all the crew who work on board the trains. They look after the safety of our passengers, open all the doors and collect tickets from all the people who travel on our trains.
Work background:
My career in the Railways started in the Communications department where I kept people up to date with information on the running of our trains. I then moved to the Control Centre where I worked as part of a team who managed the day to day running of the Wellington Railway Network.
My current role is as a Team Leader to all our crew who work on board our trains.
Favourite part of job:
The People I work with.
Least favourite part of job:
Lots of paperwork.
What I am working on now:
Leading a big team of people who work on board our trains and assisting them to do the best job they can every day.
A quick story about a job well done:
Two dogs were on the train tracks, they had escaped from their home through a hole in the fence. The driver stopped the train as soon as they saw the dogs. They got out of the train, got them off the track and returned them to their home.
Qualifications:
BCA Marketing and Commercial Law
BA Media Studies
Diploma in Digital and Direct Marketing
Graduate Diploma in Event Management.
Interests outside work:
Walking, running, reading, movies, music and swimming in the sea.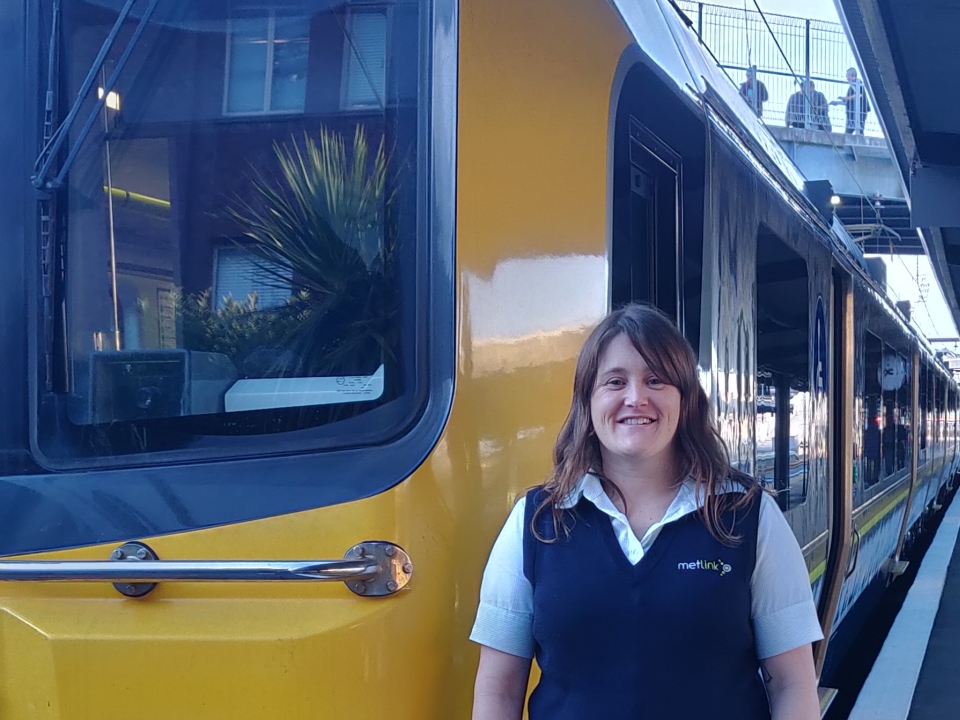 Emma Black is the On Board Team Leader for Transdev in Wellington. Image: Supplied.