Ambassador Alvin
Tēnā koutou 
I am Alvin the LEARNZ ambassador. I go on all the trips with Shelley and help look after the other ambassadors from your school. This is going to be an awesome adventure down to Antarctica!
Based at Scott Base you will work with scientists to find out more about what lives under sea ice and how sea ice algae fits into the Antarctic marine food web. You'll visit penguin colonies, seal haul outs and see divers venture below the sea ice.
I can't wait and I look forward to you joining us down on the ice for a trip of a lifetime.
See you soon,
Alvin
PS bring your winter woollies!
1-2 November
Hi there,
It is so cool to be back in Antarctica. My first trip down here was in 2012 so it is wonderful to be able to show the other ambassadors around and help them get used to life on the ice.
We had to do a refresher course on survival in Antarctica and I was quite proud of how much I remembered. We also zoomed round on Skidoos which I just love. Hopefully we will go out to Cape Evans on the Skidoos on Tuesday. Tomorrow we are off to Cape Bird which we didn't get to on our last trip so I am super excited about that. We will even get to fly in a helicopter, but don't tell the other ambassadors. I am going to surprise them!
See you tomorrow,
Alvin.
3 November
Hi folks,
It was so cool to see the look of excitement on the other ambassadors' faces when they found out they would be flying to Cape Bird to see the Adelie penguin colony.
I have never seen so many penguins all in one place and I was surprised by how friendly some of them were. Some penguins came right up to us to say hello.
We had to earn our keep by collecting penguin pooh for the scientists so they could find out what exactly the penguins had been eating – a small price to pay for staying overnight in such a special place.
I'll catch up with you again tomorrow,
Alvin.
4 November
Kia ora
We had to get up early this morning so that we could pack all our stuff and tidy the hut at Cape Bird before leaving on the chopper. We enjoyed awesome views during the flight back and made it to Scott Base just in time for the audioconferences. 
We were also able to put our skidoo training to good use and skidoo out to Cape Evans. We watched the scientists dive under the ice and I even had a go myself – it was awesome but very cold! I saw lots of sea stars and the sea ice was green in places with sea ice algae growing on it.
Talk tomorrow,
Alvin.
5 November
Hi,
We have been so busy over the last few days so it was nice to have a more relaxed day back here at Scott Base. We were scientists' little helpers today and worked with Kate down in the labs. 
She wants to see if Antarctic cushion stars and urchins can survive in warmer oceans because with climate change the ocean will become warmer. These creatures have adapted to life under sea ice so it will be interesting to see if they can survive. I hope they can because they are an important part of the food web.
See you tomorrow,
Alvin.
6 November
Tēnā koutou
It was another action packed day here in Antarctica. We managed to visit two dive sites and help Rebecca fish. I have never been ice fishing before and I'd have to say it is not easy. Before you can even start fishing you need to drill a hole in the ice so you can drop a line down into the water. Rebecca also uses a strobe light on the fishing line as well as red or white lures to attract the fish.
I helped for a little bit before I got bored and went back to the dive hut, at least Rebecca has more perseverance than me – she has caught nearly 60 fish. I discovered that these fish can live to be really old and have anti-freeze in their blood!
Well, tomorrow is our last day so I'm off for an early night.
Alvin.
7 November
Kia ora
This has been a very special field trip and we have managed to go to so many cool places and learn so much. I will be sad to leave Antarctica and say good bye to the other ambassadors but I have heaps of great memories and photos.
We made the most of our final day by visiting a Weddell seal colony and collecting seal scat (pooh) so Steve could see what the seals have been eating. We even saw little seal pups and they were so cute!
We discovered an ice cave in the Erebus Ice Tongue where the glacier meets the sea ice and explored a network of icy passages that glowed blue with light that came through cracks in this ice.
Well, I hope you have enjoyed the trip as much as I have and can join us on another one soon.
Alvin.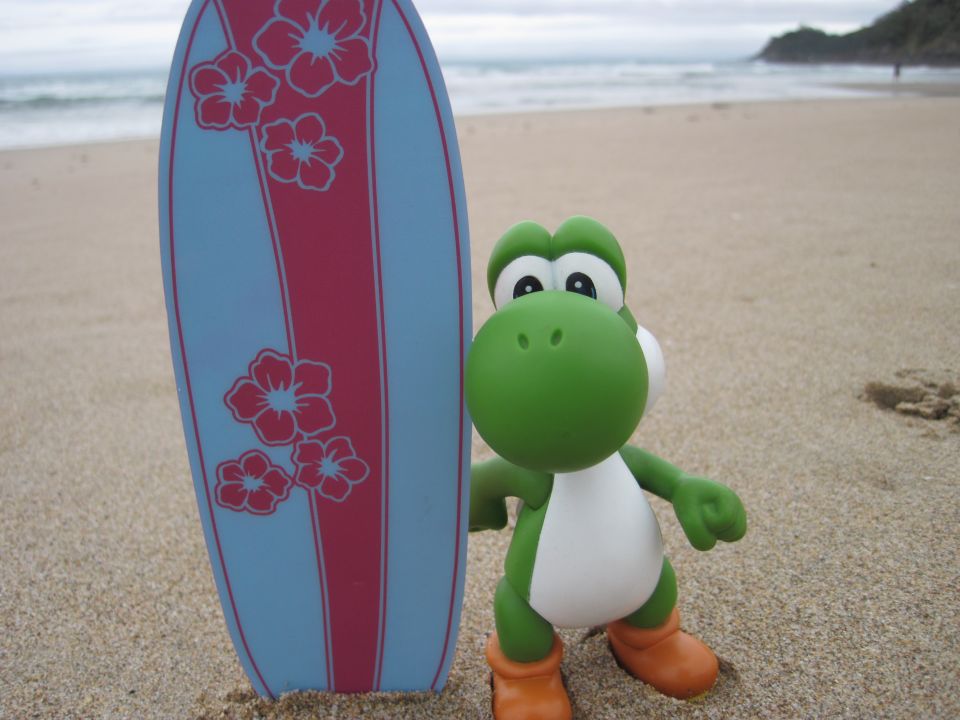 Alvin the LEARNZ ambassador loves to get out and about on field trips. Image: LEARNZ.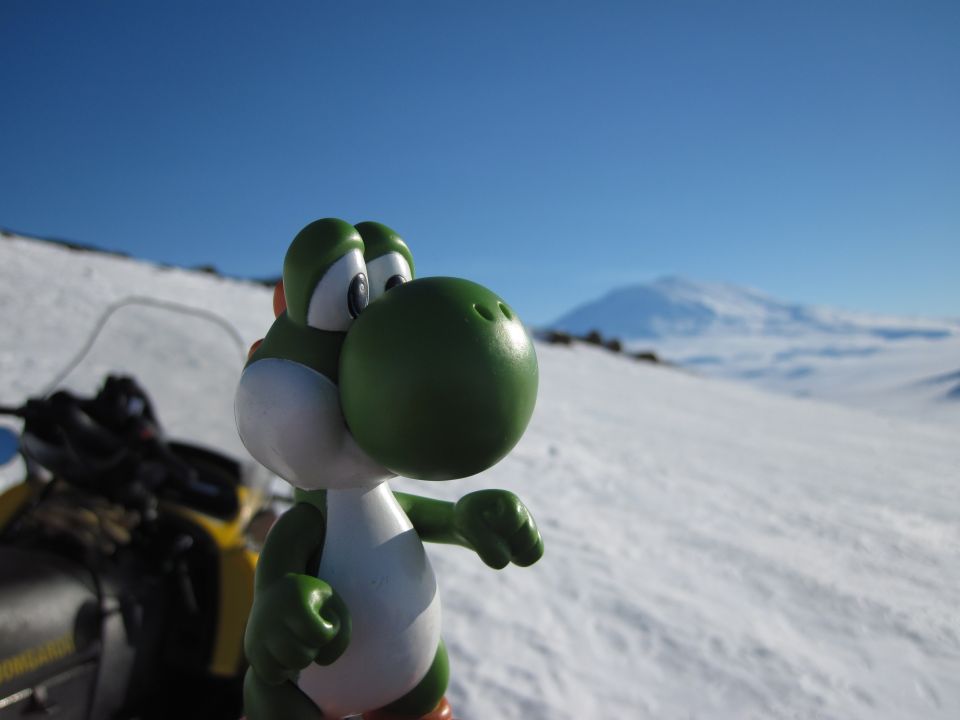 Alvin enjoys the view of Mount Erebus during his Skidoo training today. Image: LEARNZ.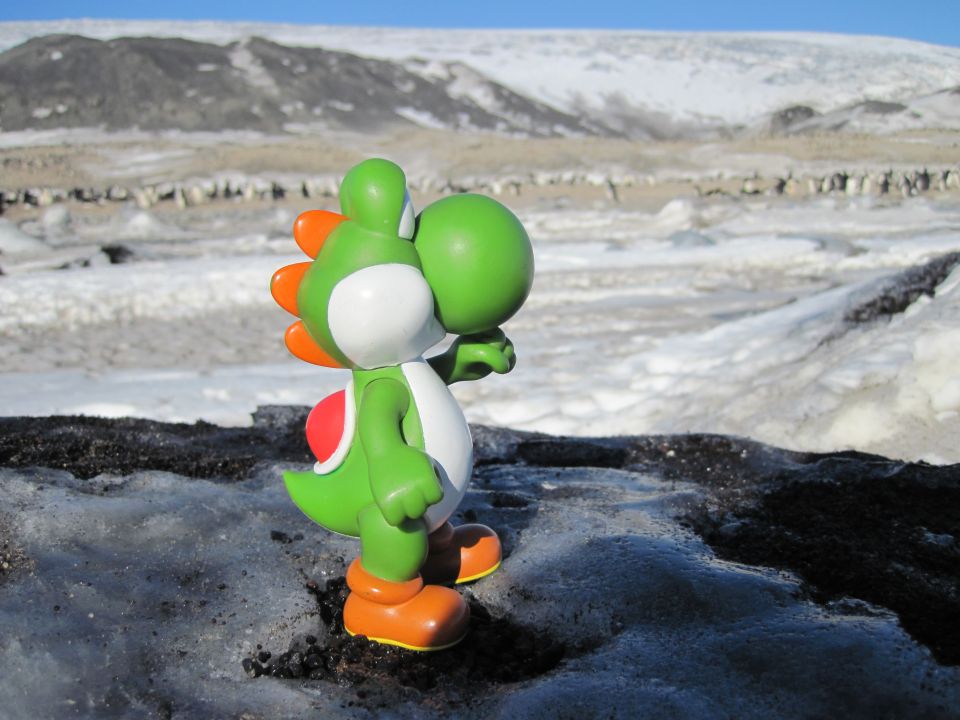 Alvin checks out the Adelie penguins at Cape Bird. Image: LEARNZ.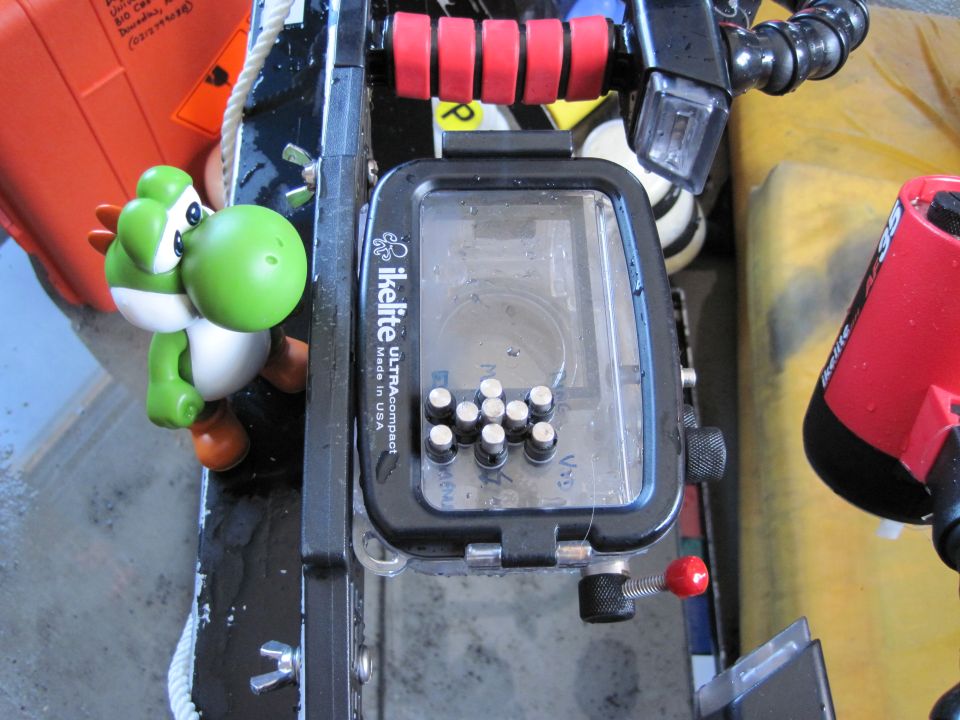 Alvin checks out the camera equipment that the scientists are using underwater. Image: LEARNZ.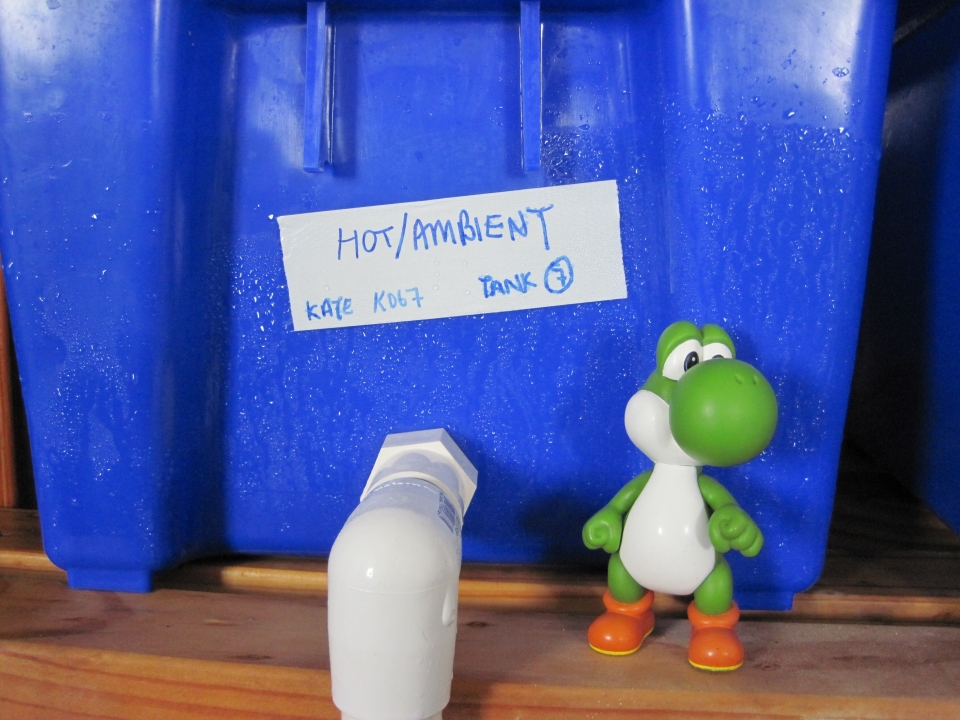 Alvin checks out one of Kate's experiments in the wet lab at Scott Base. Image: LEARNZ.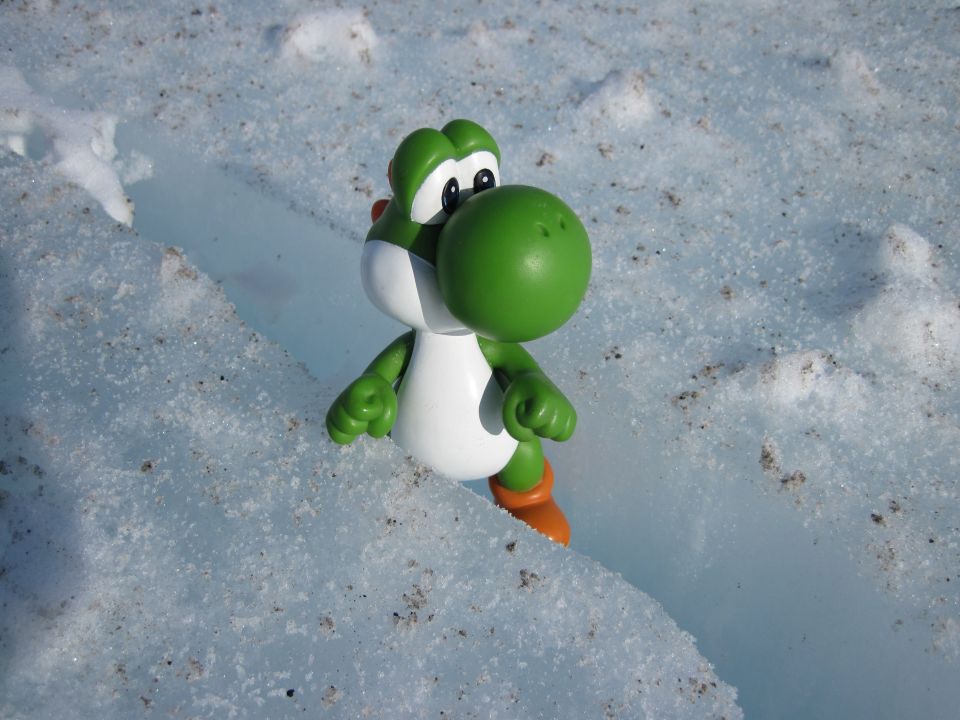 Alvin finds a crack in the sea ice in McMurdo Sound. Image: LEARNZ.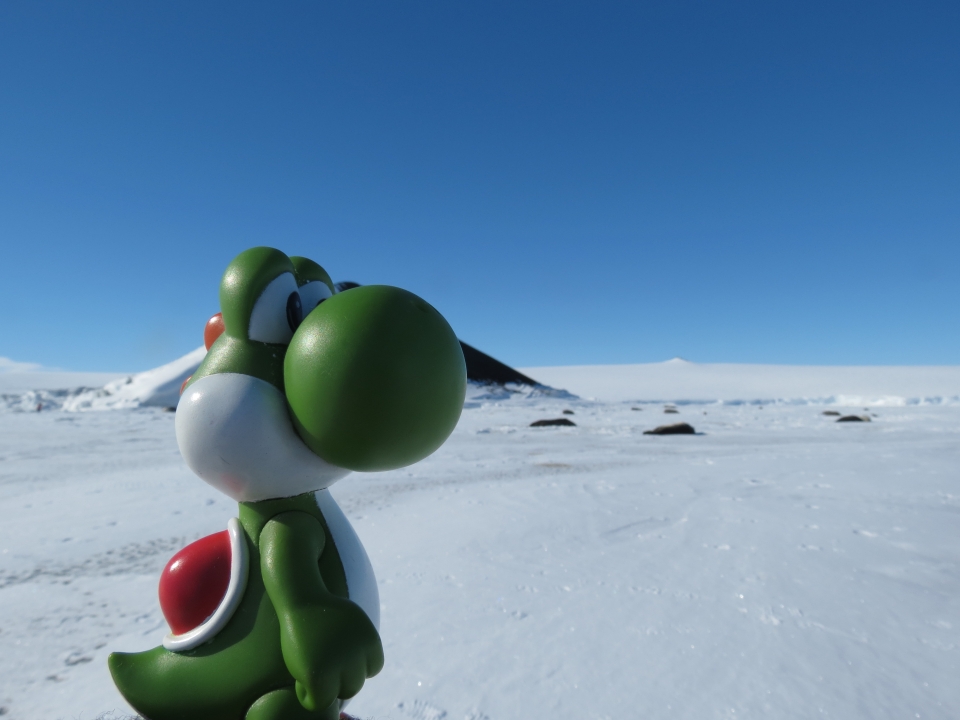 Alvin finds a Weddell seal colony at Turtle Rock.