Meet Alex
Kia ora koutou
I am Alex the bear from St Joseph's Cathedral School in Dunedin and I have always dreamed of going to Antarctica. 
I am so excited about the trip south and the flight in the huge C17 Globemaster aircraft. I hope I see some penguins and seals but I don't think I want to go diving under the ice, after all I'm no polar bear!
See you there,
Alex.
1-2 November 2014
Kia ora tatou
I can't believe I am now in Antarctica! It was so exciting flying down in the great big C17 Globemaster aircraft. My favourite part of the journey was looking out the window and seeing the sea ice for the first time.
I was a bit shocked at how cold it was when we got out of the plane. Luckily I have fur, unlike some of the other poor ambassadors. We were given nice warm gear though so Antarctic Field Training was great fun. We learnt to survive out on the sea ice and what to do if there is a storm.
Tomorrow we are off to find penguins.
See you there,
Alex.
3 November 2014
Hi everyone,
Today was our first official day of science and it was such a cool way to start. We flew out to Cape Bird in a helicopter to stay overnight. Cape Bird is one of the biggest Adelie penguin colonies in Antarctica and I managed to get up close to lots of them. You are only allowed to go within 10 metres of the birds but many of them came to us. 
I learnt that penguin pooh is helpful as it recycles nutrients and returns them to the ocean.
Well, it has been a busy day here at Cape Bird so I'm off to snuggle up in my sleeping bag.
See you tomorrow,
Alex.
4 November 2014
Hi folks,
It was another brilliant day in Antarctica today. We flew back from Cape Bird early this morning so we would be here in time for the audioconferences. But there was no time for a break; after listening to the audioconferences we went back out there on skidoos.
We went out to Cape Evans to see what the science team was up to. They were diving under the ice which was pretty exciting and slightly scary to watch – you wouldn't catch me down there. They are collecting samples of sea ice algae and taking photos.
I wonder what adventures tomorrow will bring.
See you then,
Alex
5 November 2014
Kia ora
It was nice to spend a day around Scott Base today as I was quite tired from all our adventures. I was able to help Kate in her lab today and I met lots of sea stars and sea urchins. These creatures are amazing and can live to be really old.
I felt a bit sorry for the poor urchins who were eaten by some hungry sea stars. Kate has been looking at how these animals react to higher sea temperatures. 
Tomorrow if the weather is fine we are will go back out into the field.
See you then,
Alex
6 November 2014
Hi there,
We made up for not going out into the field yesterday by visiting two dive sites. The divers must be getting tired – I felt tired just watching them getting into all their gear.
Sal showed us some of the photos that he has been helping to take under the sea ice. It was amazing to see just how many different animals live on the sea floor in such a cold dark place; I guess they must like living here otherwise there wouldn't be as many of them.
Tomorrow is our last day working with the science team before we fly home so I am determined to make the most of it.
See you in the morning,
Alex.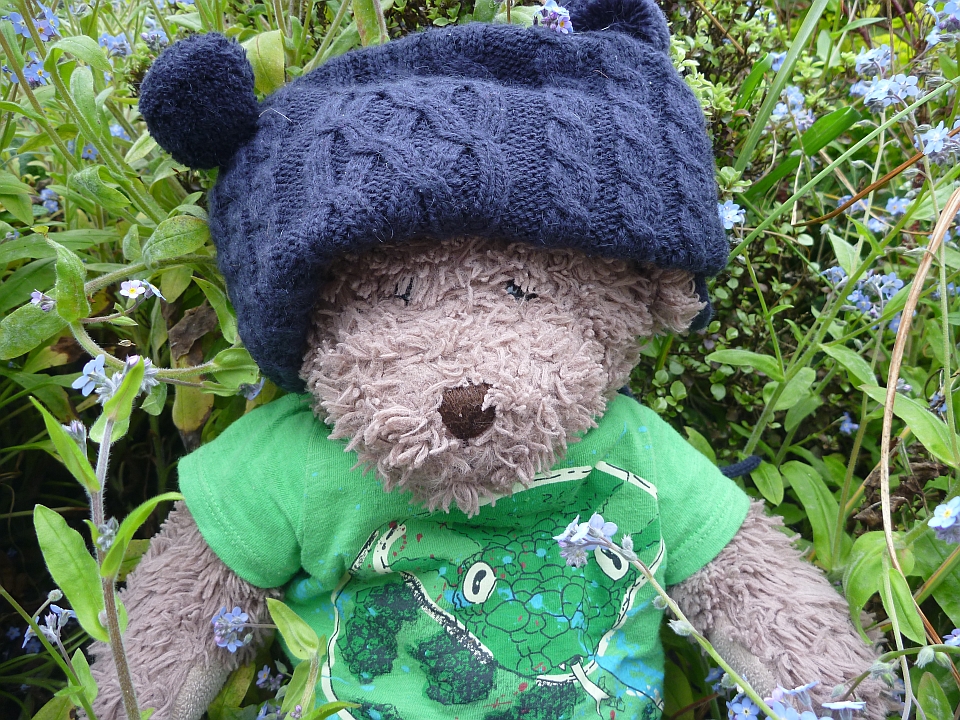 Alex is the ambassador for St Joseph's Cathedral School in Dunedin.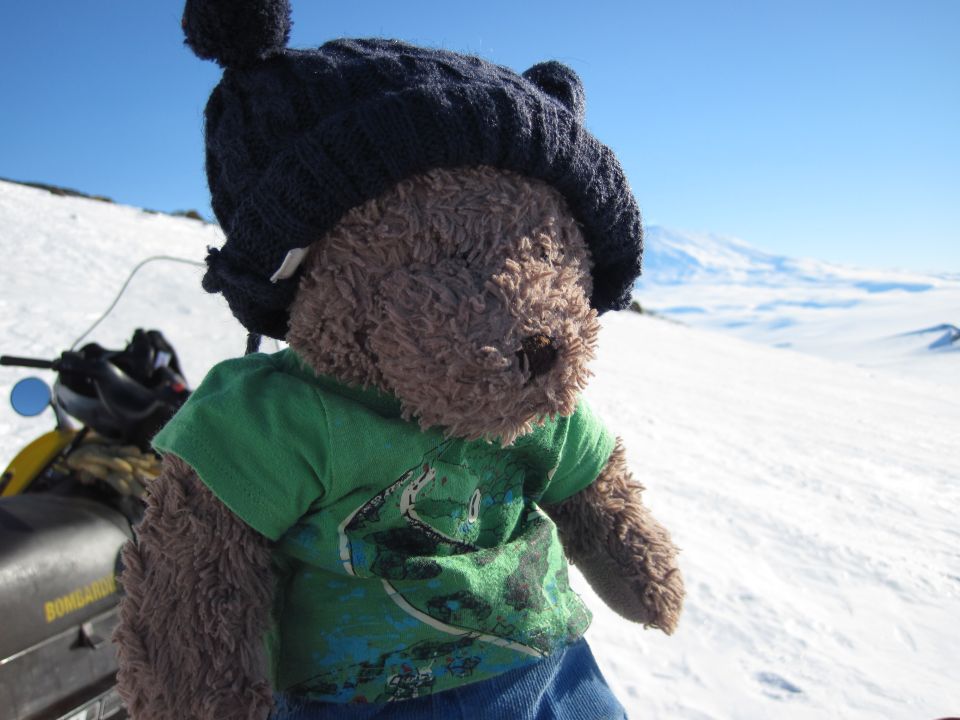 Alex admires the views on a stunning day in Antarctica. Image: LEARNZ.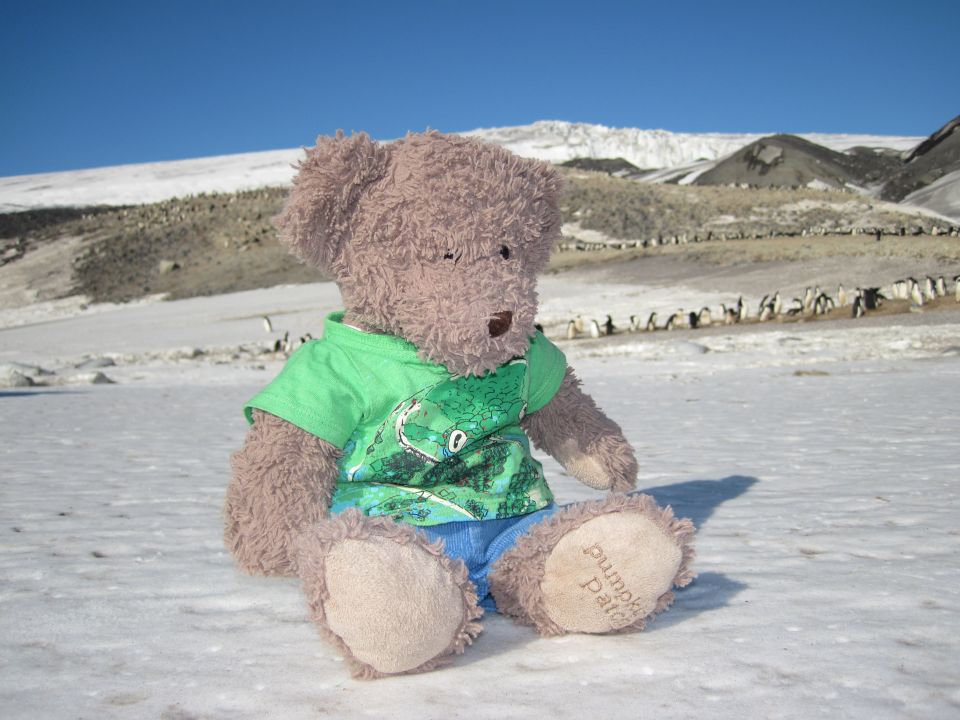 Alex waits to meet some Adelie penguins at Cape Bird. Image: LEARNZ.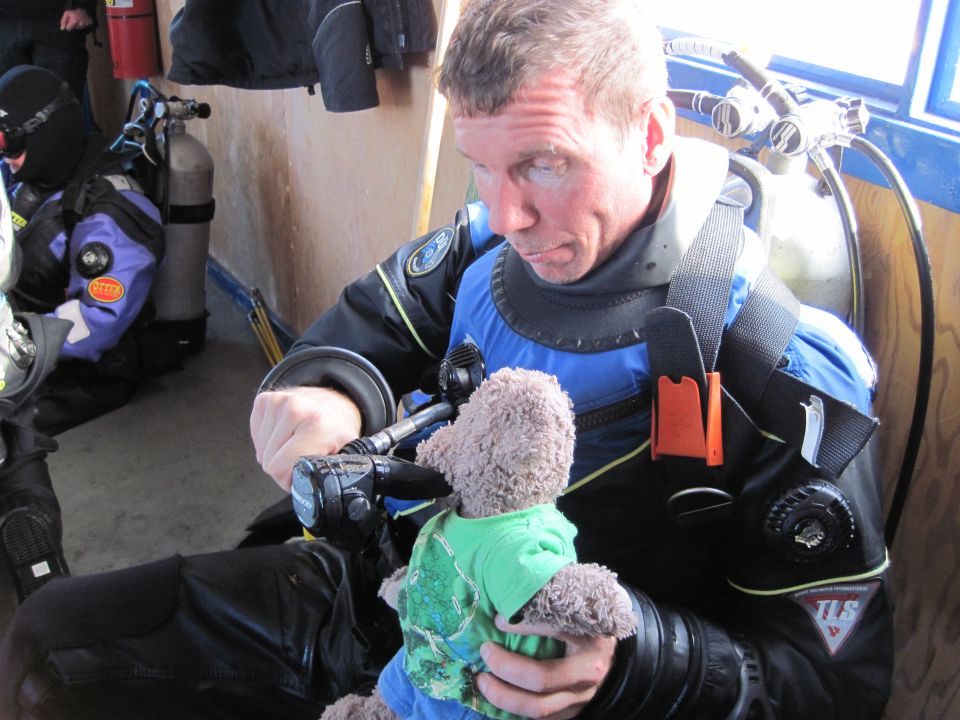 Dale teaches Alex about using diving equipment. Image: LEARNZ.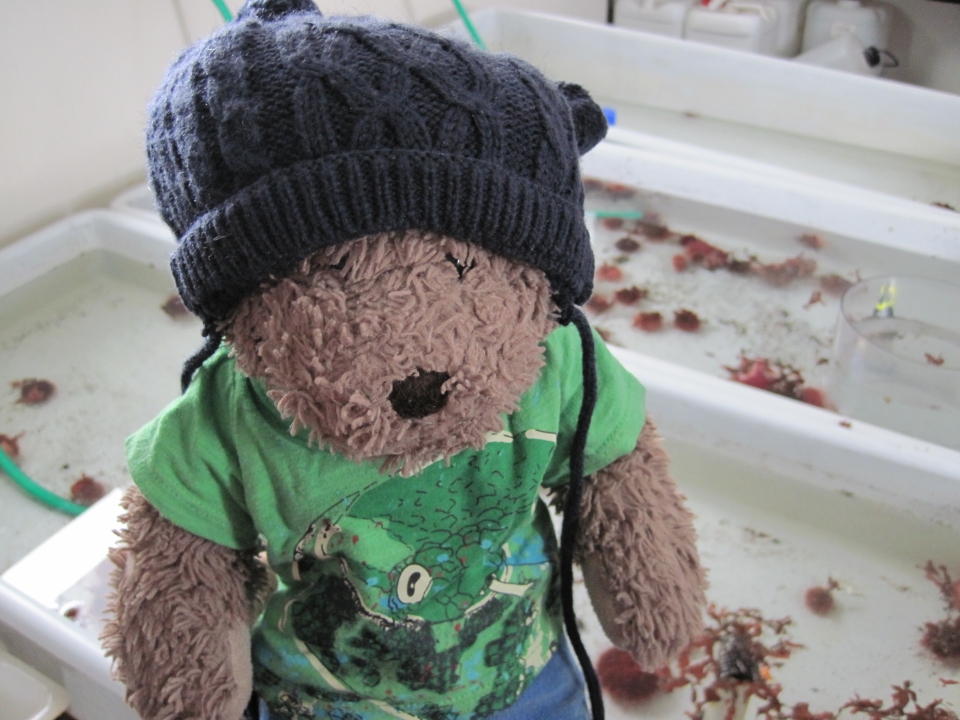 Alex takes a look at the sea stars and urchins in the wet lab at Scott Base. Image: LEARNZ.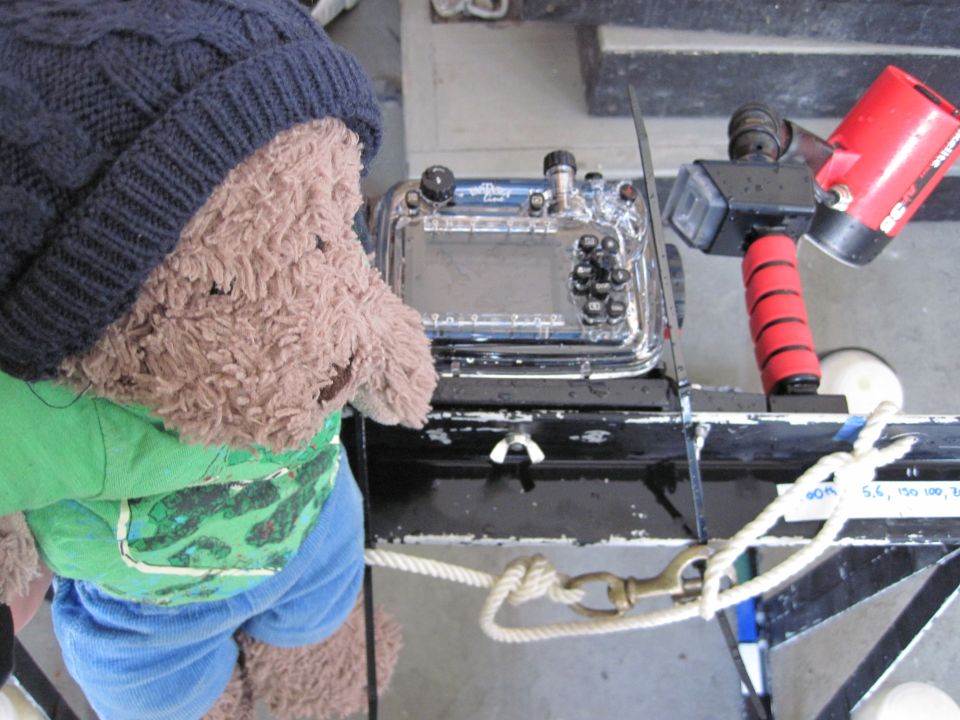 Alex takes a closer look at the camera and quadrat unit which the divers are using to record samples on the sea floor. Image: LEARNZ.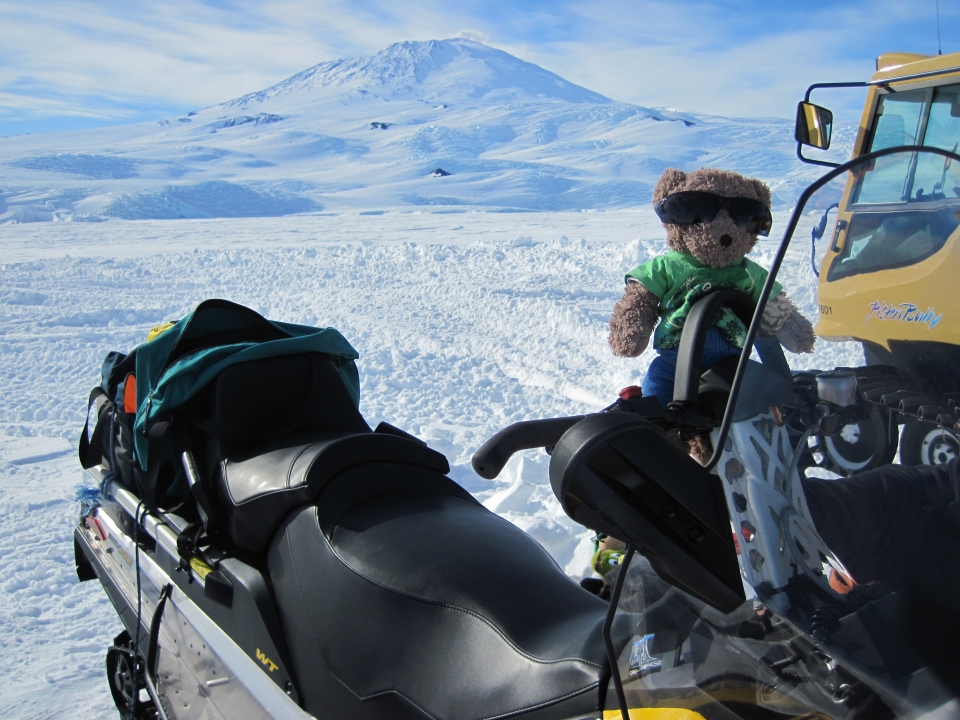 Alex enjoys another ride on the skidoo. Image: LEARNZ.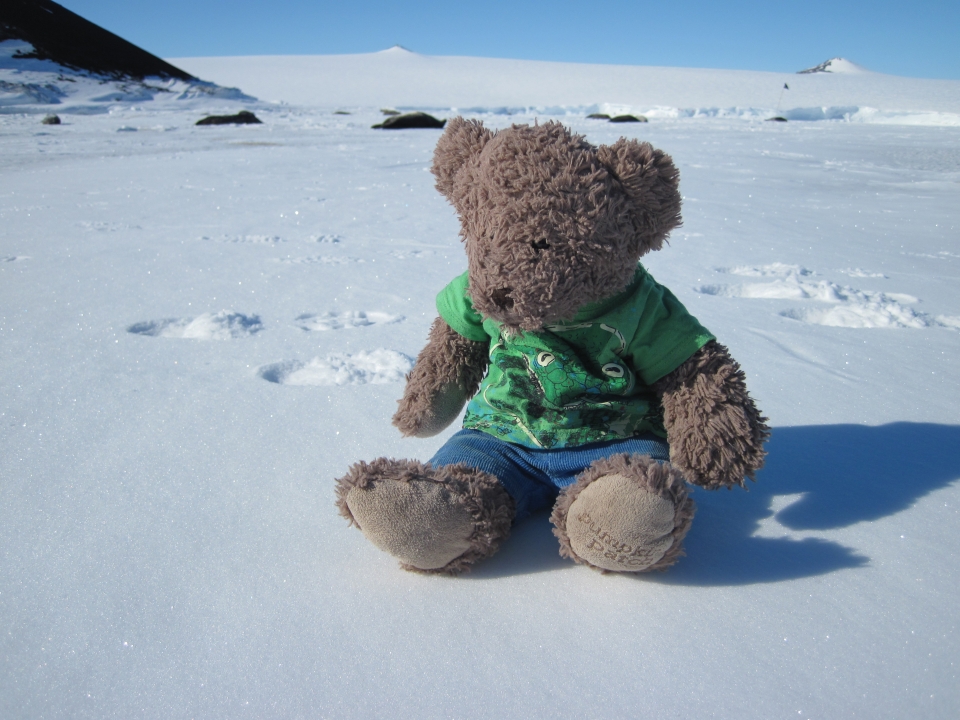 Alex visits the Weddell seal colony out at Turtle Rock. Image: LEARNZ.