Meet Mata-au
Hi there,
My name is Mata-au and I'm the ambassador from Room 9 at Rosebank School in Balclutha.
I am so excited about going to Antarctica with the other mascots - we didn't get much snow in South Otago this year, so I can't wait to see some!  We have been looking at food webs lately, and I am going to make sure that I don't feature on anyone's food chain while we are in Antarctica!
See you all soon, 
Mata-au
1-2 November
Hi everyone,
It is so amazing to be in Antarctica, I have to pinch myself to believe it's all real. We have had so much fun already and the journey has only really just begun. The flight down in the big Air Force C17 was really cool. I have never been in such a big, noisy plane.
Sadly we did not have a window seat – there are only two windows at the front and back of the plane but we had a walk around the plane and were able to look out on to the sea ice.
Now that we have passed our Antarctic Field Training we are ready to go off and explore – I can't wait.
Talk soon,
Mata-au
3 November
Tēnā koutou,
We have been so lucky with the weather on this field trip so far. This morning we were able to fly out to Cape Bird to stay at the penguin colony overnight. I have never seen so many noisy penguins all in one place; it's hard to believe they are birds like me. These Adelie penguins seem to spend their whole day building nests out of little rocks and trying to steal each other's rocks.
I helped the scientists today by collecting penguin pooh so they could discover what the penguins had been eating – it was only a little bit gross.
I hope the weather is fine tomorrow so we can do more exploring.
See you then,
Mata-au
4 November
Howdy,
I was quite sad to leave Cape Bird this morning but Shelley made me feel better by arranging a skidoo ride out to Cape Evans.
We went to see the scientists diving under ice to take photos and collect samples. It was quite impressive seeing them dive into the hole in the ice which is 2 metres thick, I bet it was cold! It is amazing what some people will do in the name of science.
Until tomorrow,
Mata-au
5 November
Hi there,
After a few busy days we managed to stay at Scott Base today. Kate showed us the experiments she has been working on. The dive team has brought back Antarctic cushion stars and sea urchins for her to work with. Kate wants to find out how they might react to warmer oceans caused by climate change. She is even going to take some home to continue her work.
I thought the urchins were cool because they hide from predators by sticking seaweed on themselves.
Catch you tomorrow,
Mata-au
6 November
Hi all,
We visited two sites with the scientists today and I was able to see some cool photos that the divers took. We even sent down a go-pro video camera to see what the divers saw – be sure to watch the videos to see this.
I am amazed at how much ice there is in this place. I learnt that if all of the ice in Antarctica melted the sea level would rise by 61 metres. But this isn't likely because Antarctica's average temperature is -37 degrees Celsius!
Tomorrow we will be out in the field for the last time, so I'll see you there.
Mata-au
7 November
Hi everyone,
Gosh the week has speed past but we have managed to fit so many cool things into our short time in Antarctica. I feel so lucky to have seen so many cool places and the weather has been spectacular. Today we saw Weddell seals and some had pups which were pretty adorable! These seal pups will be able to hunt for themselves in about 7 weeks. I was amazed at how relaxed these seals are, especially when another science team had been tagging the pups this morning.
We also went ice caving today and it was really amazing to find this hidden blue world of ice and squeeze through little passages deep within the glacial ice.
Well, I will really miss this special place but I can't wait to catch up with you all back home.
Mata-au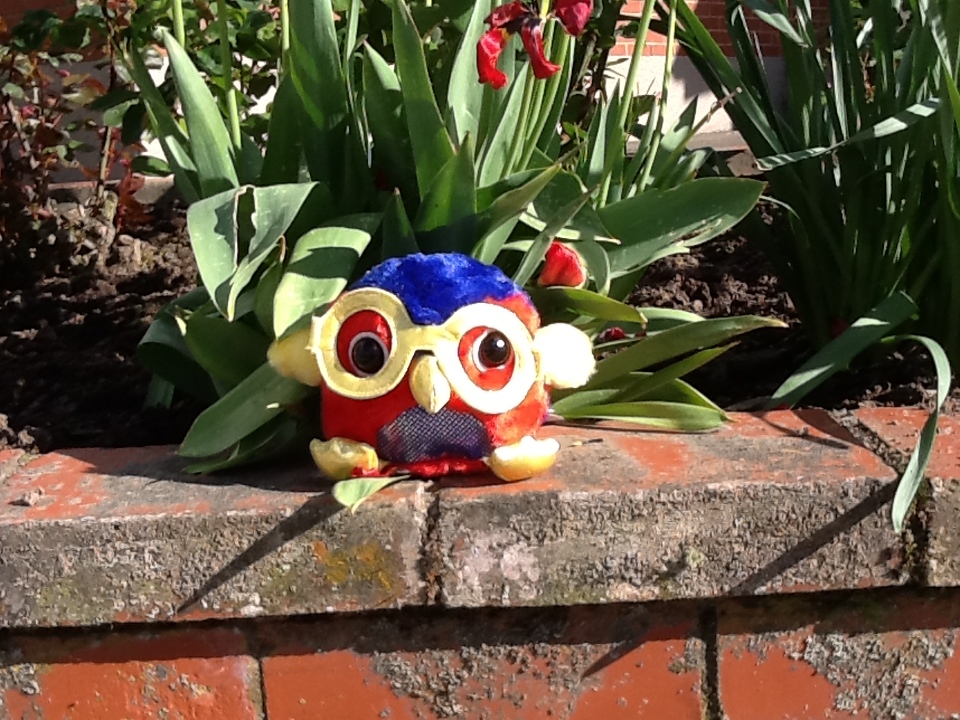 Mata-au is the ambassador for Rosebank School in Balclutha.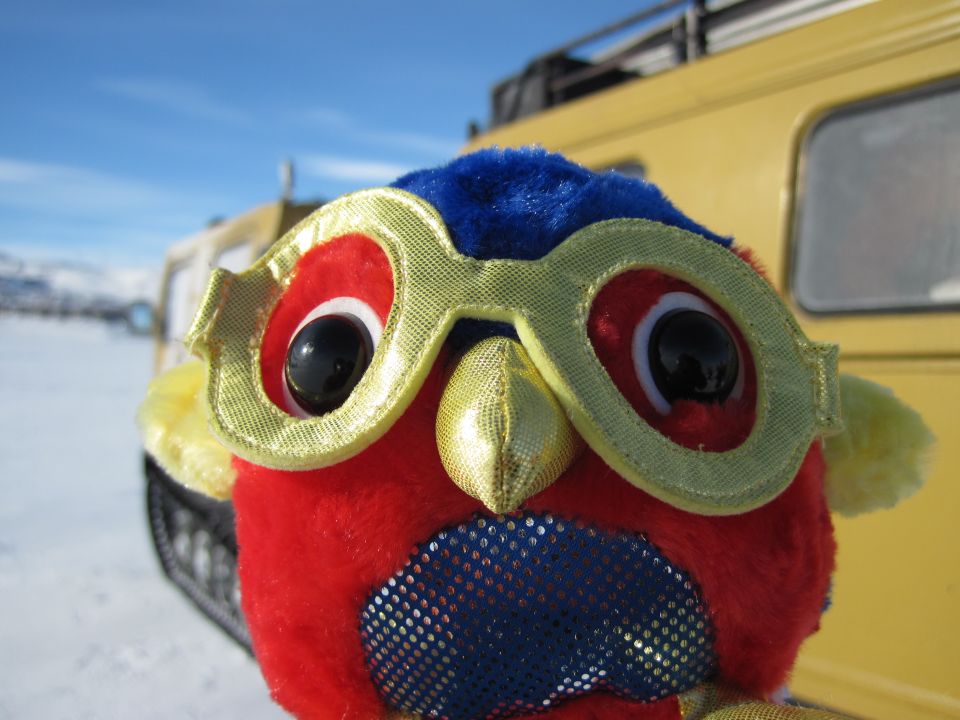 Mata-au takes a look out on the sea ice after a ride in the Hagglund. Image: LEARNZ.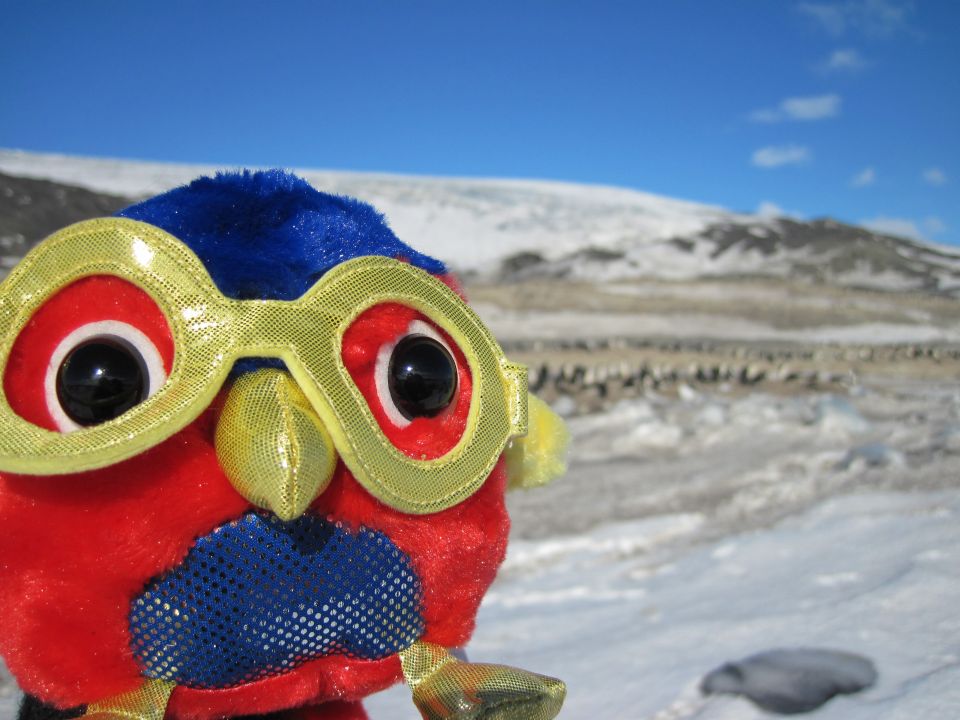 Mata-au meets some birds at the Adelie penguin colony at Cape Bird. Image: LEARNZ.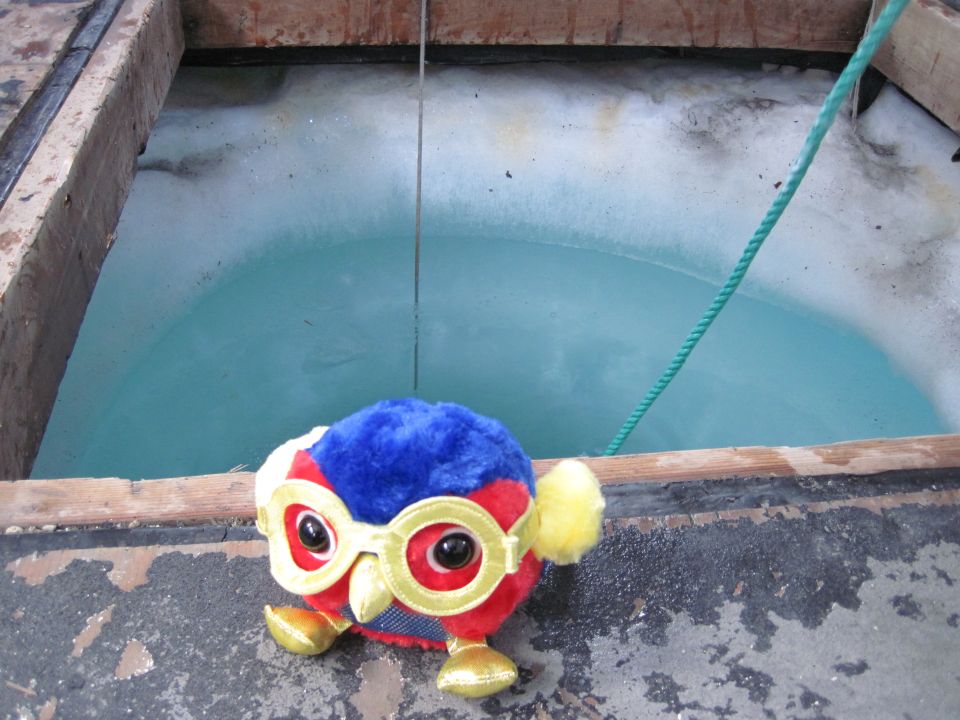 Mata-au beside the dive hole at Cape Evans. Image: LEARNZ.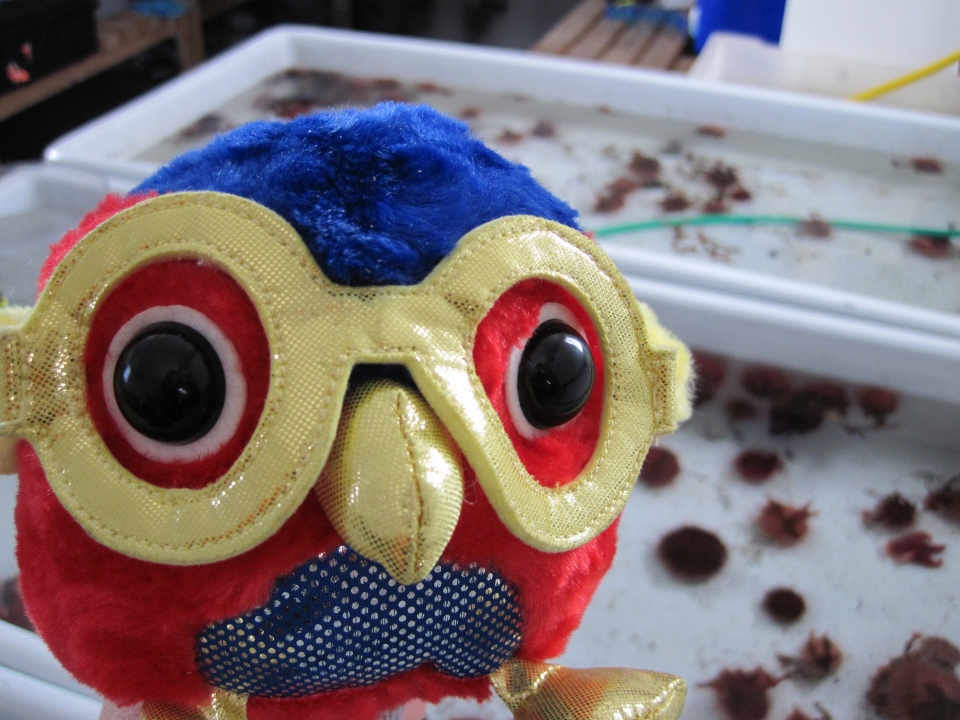 Mata-au supervises some work on Antarctic cushion stars and sea urchins in the wet lab at Scott Base.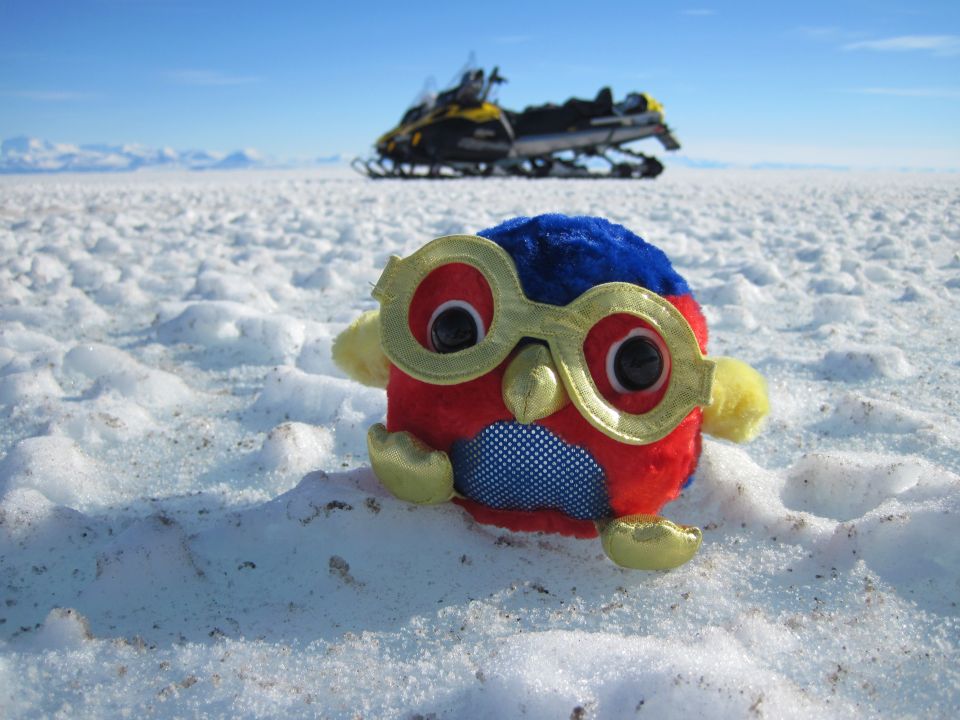 Mata-au has a look around on the sea ice near McMurdo Station. Image: LEARNZ.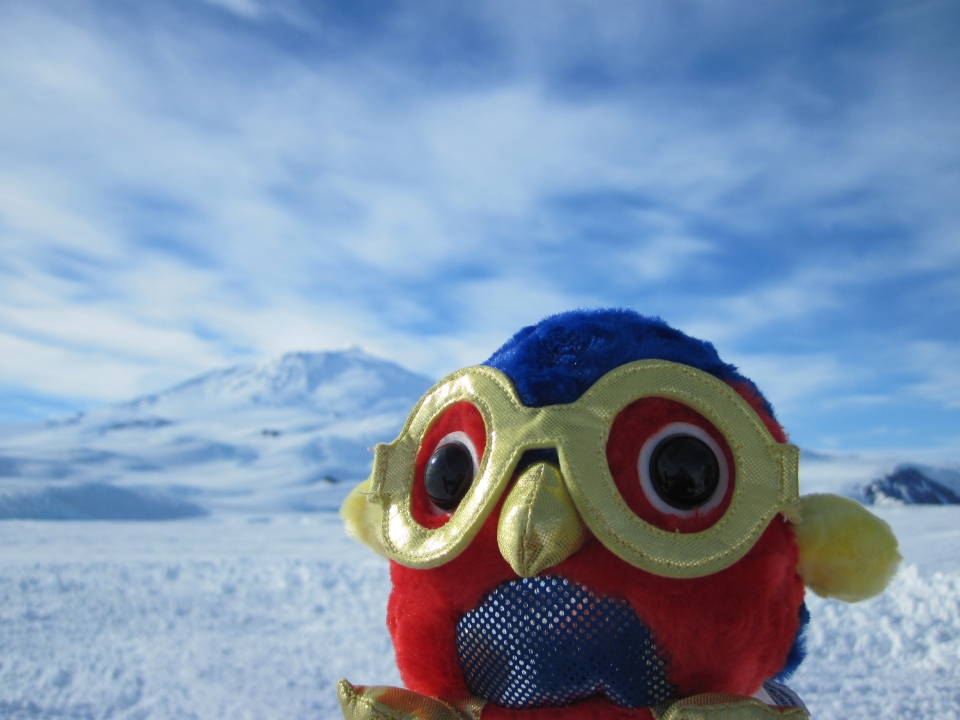 Mata-au searches for Weddell seals out on the sea ice. Image: LEARNZ.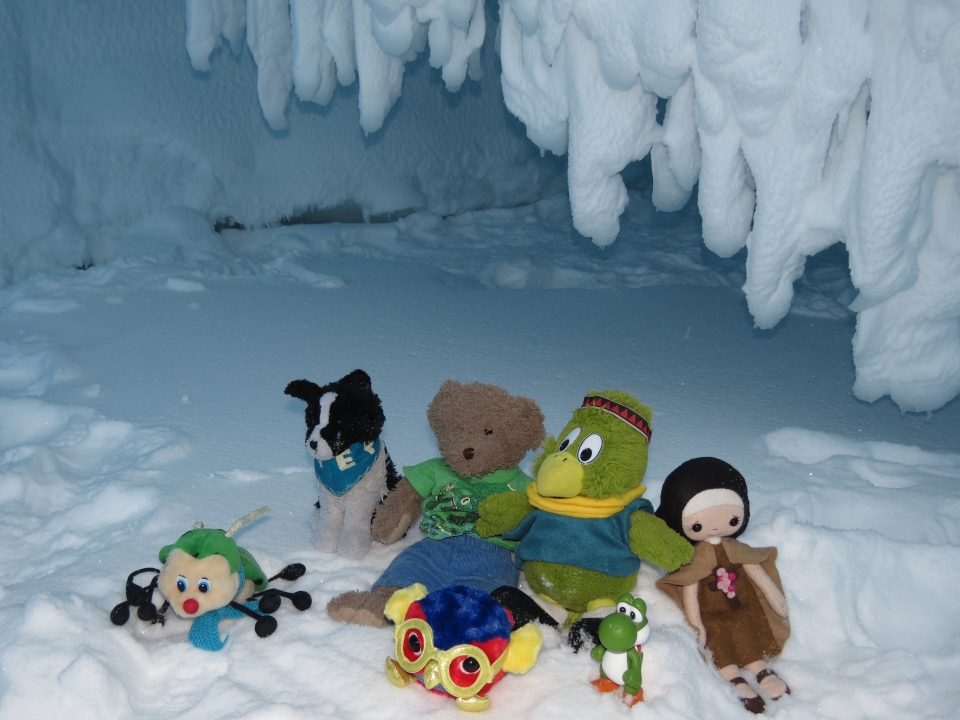 Mata-au goes ice caving in the Erebus glacial ice. Image: LEARNZ.