Meet Rosebud
Kia ora
I'm Rosebud from St Therese School in Auckland. I have just been on the Waterview Connection field trip where I learnt such a lot about a huge local road project.
This field trip will be so different as we head down to Antarctica. Most people can only ever dream about going down to the ice so I can hardly believe how lucky I am to actually get to go and represent my school.
Best I get my warm clothes packed.
See you there,
Rosebud.
1-2 November
Tēnā koutou
Thank you so much for sending me on this field trip. The adventures have only just begun but already I've had such a good time. The flight down was so exciting and scary, to think that our huge aircraft was landing on sea ice – I hope it doesn't melt before we leave to come home!
Scott Base is a great place to live, people here are very friendly and the food is fantastic. I learnt how to drive a skidoo today so I'm looking forward to more trips.
Tomorrow Shelley has promised to show us some penguins.
Until then,
Rosebud.
3 November
Kia ora
Gosh this has been such an exciting trip. Shelley surprised us all with a helicopter ride out to the Adelie penguin colony at Cape Bird. I've never been on a helicopter before and the weather was perfect so we managed to see the sea ice, Mount Erebus and even some icebergs.
The Adelie penguins are so cute. I watched them for hours as they built their nests and waddled around.
We are staying here overnight in a little hut so I'll catch up with you again when I get back to Scott Base.
Bye for now,
Rosebud.
4 November
Hi everyone,
We had a lovely night in the hut at Cape Bird last night. I was sad to leave behind all those cute penguins this morning, but Shelley promised that there were more adventures to be had. 
We managed to put our skidoo training to the test and head out across the sea ice to Cape Evans. We saw the scientists dive under the ice through a hole that had been drilled through the 2 metre thick ice. They took photos and samples of sea ice algae.
Well, I'm pretty tired so I'll see you tomorrow.
Rosebud.
5 November
Hi folks,
We spent the day at Scott Base today helping Kate with her experiments on sea stars and sea urchins. I was really surprised to learn that Antarctic cushion stars can live for nearly 100 years.
Kate is trying to find out if these sea stars and urchins can survive in warmer water and even sent 100 sea stars back to New Zealand today. She will continue her work on these animals for another year to monitor their response.
I'm off to catch up on sleep.
Rosebud.
6 November
Kia ora,
After our audioconferences this morning we went out on the skidoos again, racing across the sea ice to meet up with the science team. 
We also helped Rebecca drill through the ice so she could go fishing. You would have been proud of me – I was so patient and eventually I managed to catch a fish. It was pretty ugly but Rebecca needs 60 fish for her research.
Tomorrow is our last day in Antarctica so best I get some sleep so I can make the most of it.
Bye everyone.
Rosebud.
7 November
Kia ora
Today is our last day down on the ice and I'm quite sad about leaving but at least I will be seeing you all very soon. 
We saw Weddell seals today and even some little seal pups. Seal pups are so cute and fluffy but they grow really fast. In 7 weeks these pups will be 100kg and ready to hunt for themselves. 
Our last adventure for this trip involved going ice caving and it was so cool to crawl through narrow passageways in the glacial ice.
Well, it has been a very special trip and I can't wait to share more of my adventures with you all soon.
Rosebud.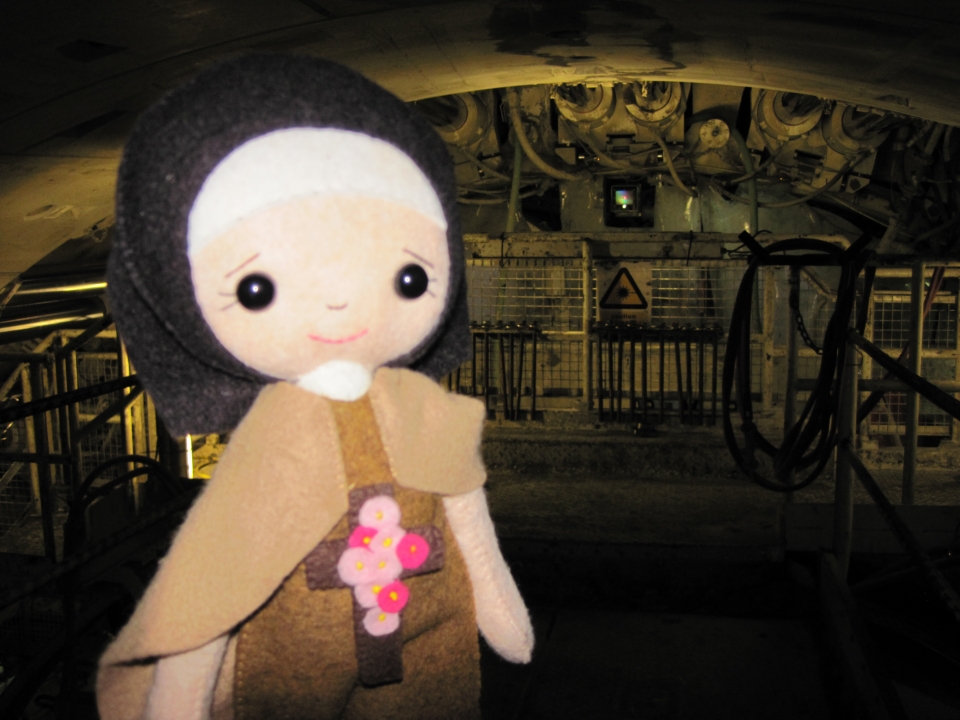 Rosebud meets Alice the Tunnel Boring Machine on the Waterview Connection field trip. Now Rosebud can't wait to go on the Antarctic field trip! Image: LEARNZ.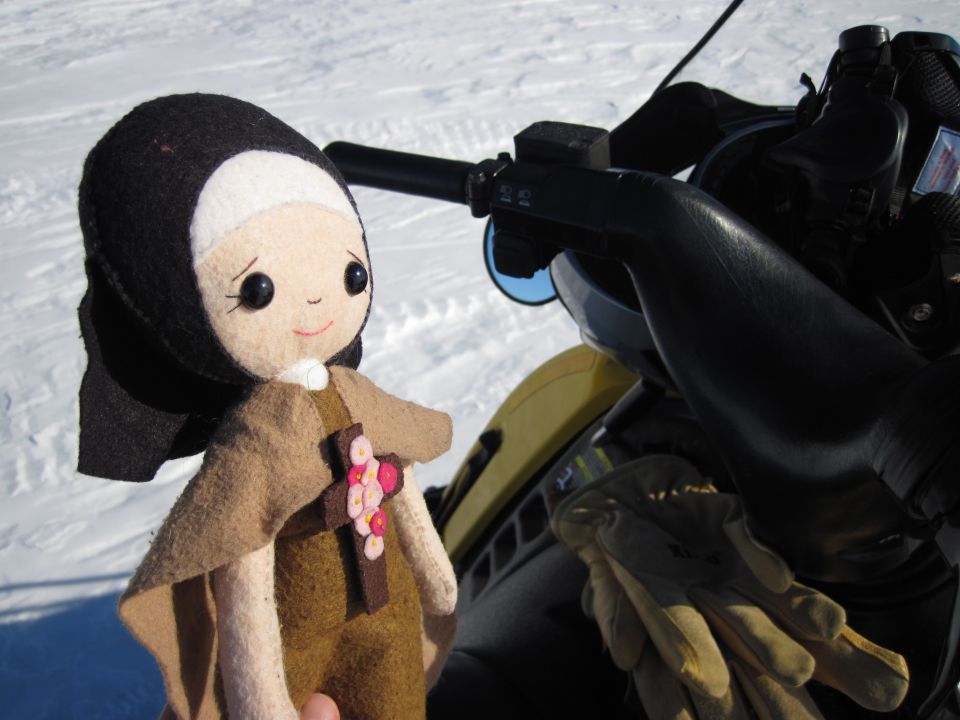 Rosebud completes her Skidoo training down in Antarctica. Image: LEARNZ.
Rosebud enjoys her stay out at Cape Bird. Image: LEARNZ.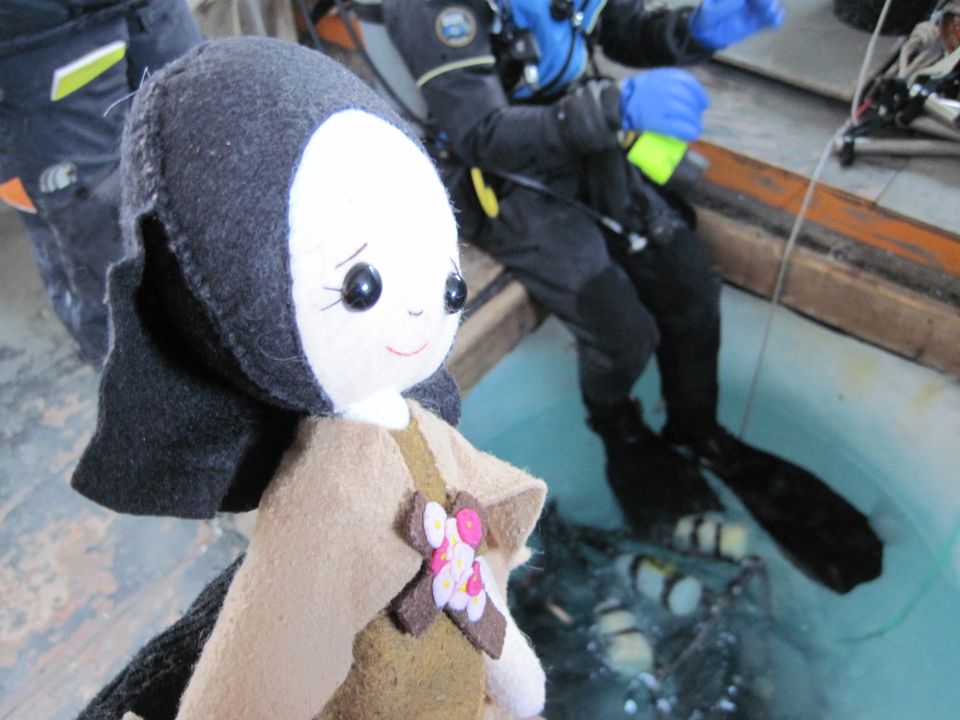 Rosebud looks into the hole that has been drilled into the sea ice for diving. Image: LEARNZ.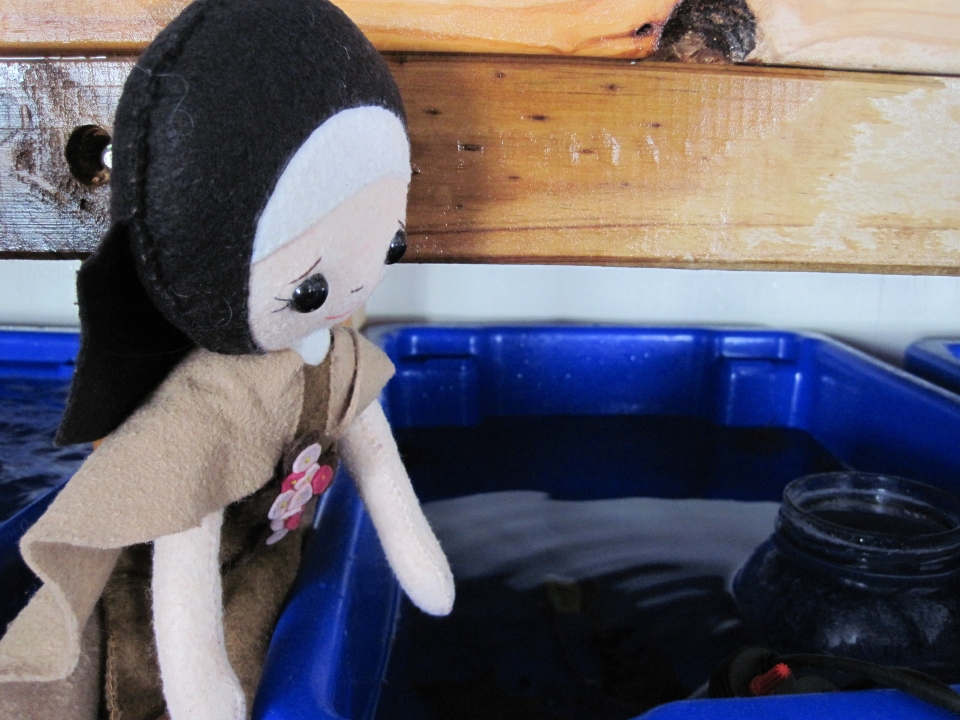 Rosebud looks into one of the tanks in the wet lab where Kate is seeing if Antarctic cushion stars can survive in warmer water. Image: LEARNZ.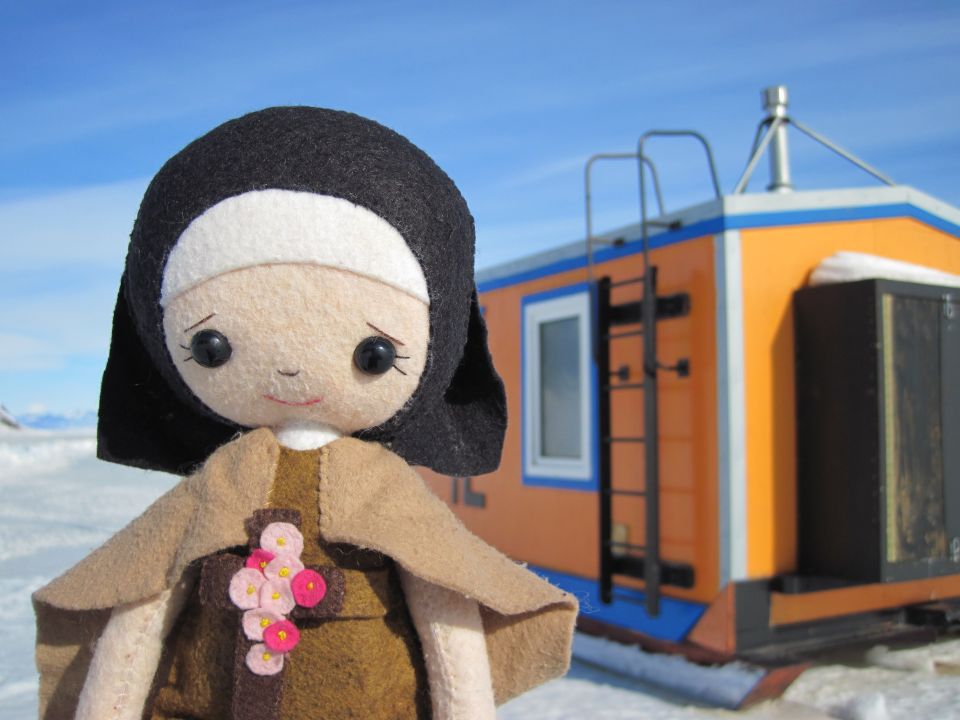 Rosebud enjoys the view outside the dive hut at Arrival Heights. Image: LEARNZ.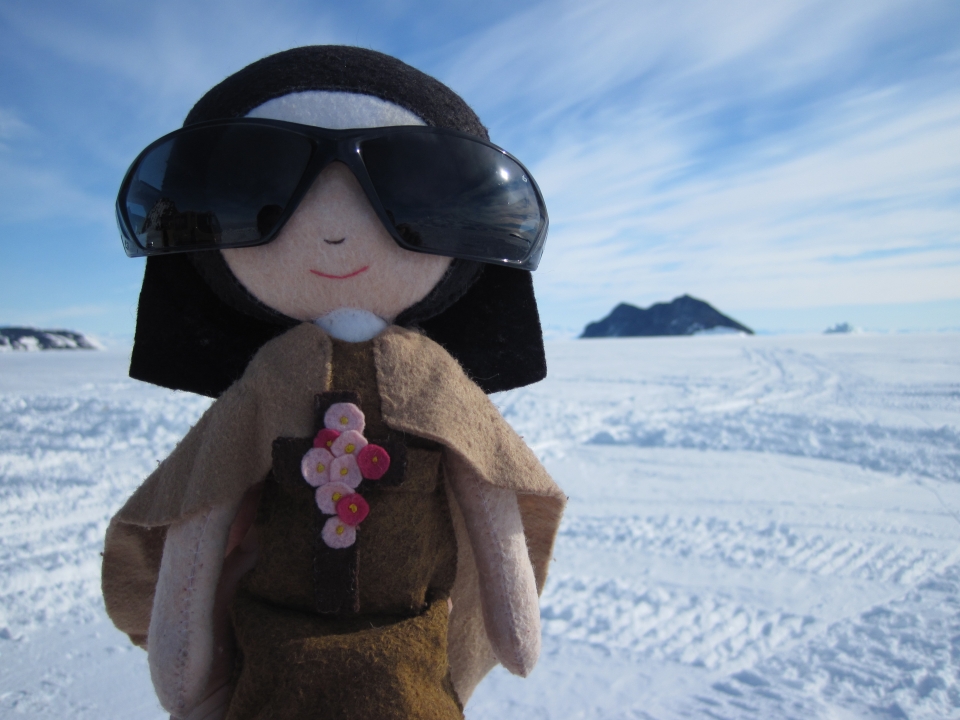 Rosebud gets in the groove out on the sea ice in Antarctica. Image: LEARNZ.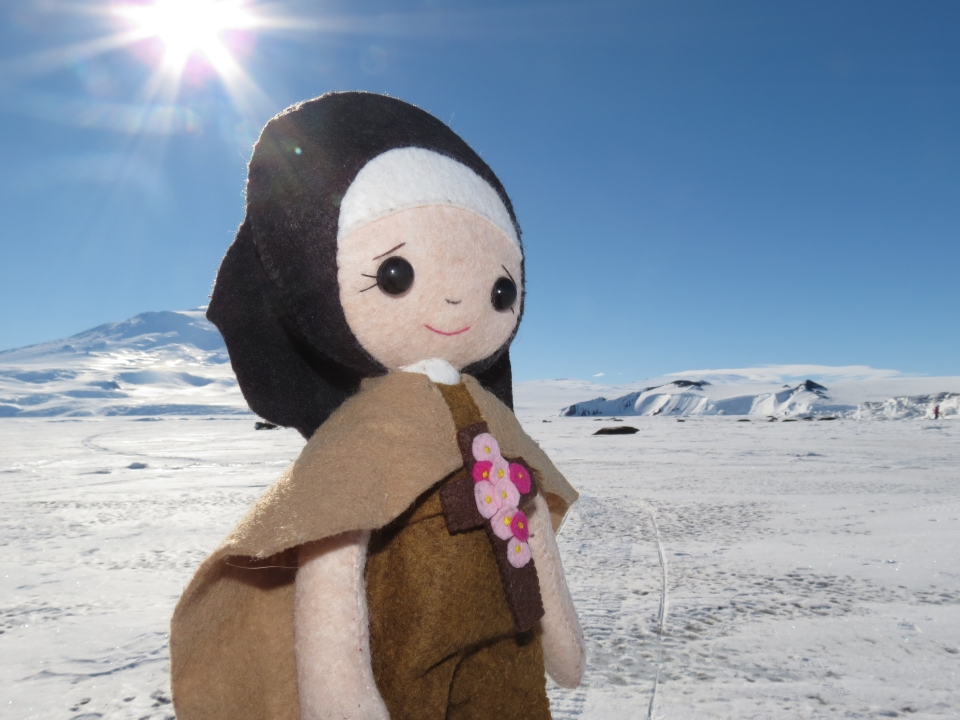 Rosebud finds some Weddell seals at Turtle Rock. Image: LEARNZ.