Meet Shep
Hi, I'm Shep the sheepdog from Matua in Tauranga. You don't actually find a lot of sheep dogs where I live, but boy it sure is a stunning part of the country!
You see, I live right down by Tauranga Harbour (so I look across to Mt Maunganui). I like to run around a beautiful park there called 'Fergusson Park'. I can run in the water and up into the bush, sniffing out rabbits, mice and other little critters.
During the day I live at Matua School. The terrific kids in the Middle Team (Rooms 10, 11, 13 & 14) like to look after me. I love cuddles, and I especially love sitting up watching kids do fantastic learning.
I can't believe how lucky I am to be going to Antarctica for this field trip - I'm so excited!
See you soon,
Shep
1-2 November
Kia ora
Wow what a trip it has been so far. It was so cool to fly in a US Air Force plane down to the ice. The C17s are huge and you have to wear ear muffs because they are so noisy. It took five and a half hours to fly to McMurdo Sound in Antarctica and luckily the weather was good when we arrived. The temperature was a balmy -12 degrees and some of the other ambassadors found it a bit of a shock – not me though I have husky dogs as ancestors so I'm used to the cold.
We  travelled across the sea ice in a hagglund which was great fun. Then we did our skidoo training which was even more fun. Tomorrow we are off to find penguins and I have to be on my best behaviour so I don't scare them.
See you out at Cape Bird.
Shep.
3 November
Hi everyone,
The highlight of today was flying in the helicopter out to Cape Bird. I had to get special permission to go to Cape Bird because usually dogs would not be allowed anywhere near a penguin colony. We went to help the scientists collect samples of the Adelie penguins' pooh. I was really helpful because I could sniff out fresh pooh from miles away. The scientists will use this pooh to find out what the penguins have been eating.
Because Cape Bird is so far away from Scott Base, we are staying here in a hut overnight. I'll catch up with you again back at base tomorrow.
Shep.
4 November
Hi there,
It was another perfect day in Antarctica today. We left Cape Bird after staying in the cosy little hut overnight and flew back to Scott Base. I was really proud of how well I behaved myself at the penguin colony – I'm sure I will be invited back sometime.
After the audioconferences we headed out to Cape Evans on skidoo to watch the scientists dive under sea ice. They must be brave to dive in such cold water – you wouldn't catch me wanting to dive down here, after all a seal might decide that I'm lunch.
Well it's time for bed so I'll catch up with you tomorrow
Shep.
5 November
Kia ora
Today we were able to help Kate with some cool experiments on sea stars and sea urchins. The dive team has collected some of these animals for Kate. Back in the lab, Kate wants to see how the sea stars and urchins cope in warmer water.
These Antarctic cushion stars are amazing creatures. They move really slowly and don't grow to be very big. They can live for nearly one hundred years. I hope they can survive in warmer oceans because they are important to the food web.
Hopefully tomorrow we can go back out into the field.
See you then,
Shep.
6 November
Kia ora
We were back out on the skidoos today and boy was it fun. We zoomed out across the sea ice to Cape Evans Wall under this huge ice cliff and helped the scientists prepare for more diving. I have to say I am impressed with how hard these guys work – it must get really tiring diving in such cold water.
I helped the scientists sort some of their photos from their diving and it was amazing to see how much life there is under the sea ice and how colourful it is.
Tomorrow we are going to head out to our last dive site.
See you there,
Shep.
7 November
Kia ora
We certainly made the most of our last day here in Antarctica. We went out on the skidoos to find some seals and ended up at a place called Turtle Rock. This area is a bit of a seal hang out because there are large cracks in the ice where the seals can haul themselves out on to the sea ice.
At this time of the year the Weddell seals are having pups and it was amazing how close we could go to them and they didn't seem at all bothered. The young seal pups stay close to their mums and look absolutely adorable.
Well, I have to go and pack my bags ready for the long flight home. I sure am going to miss this place but feel super lucky to have experienced it.
See you all soon,
Shep.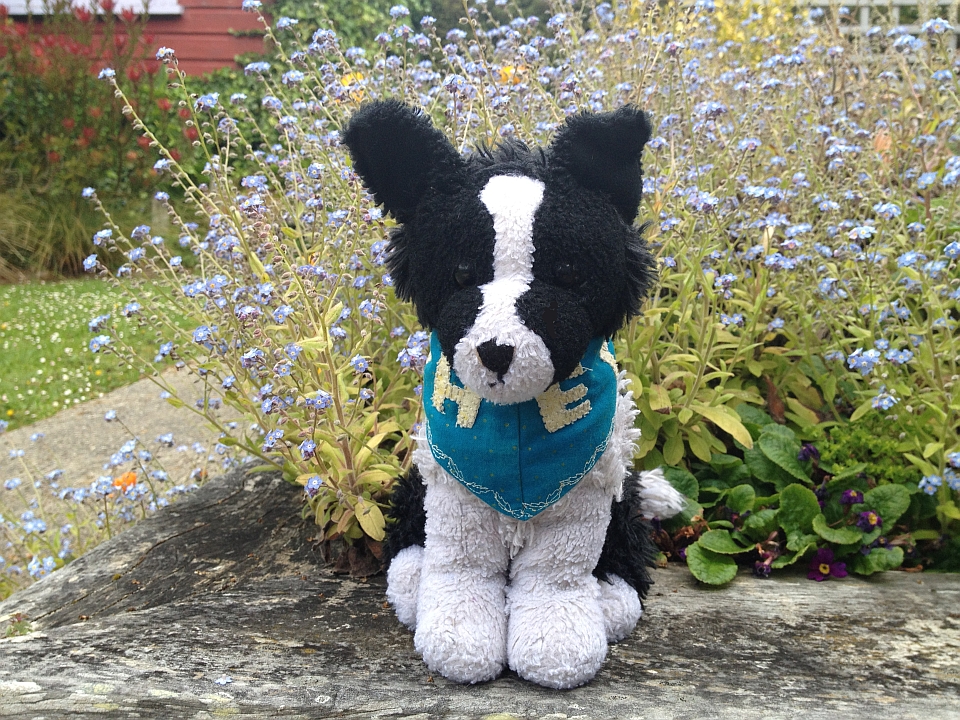 Shep is the ambassador from Matua School in Tauranga. Image: LEARNZ.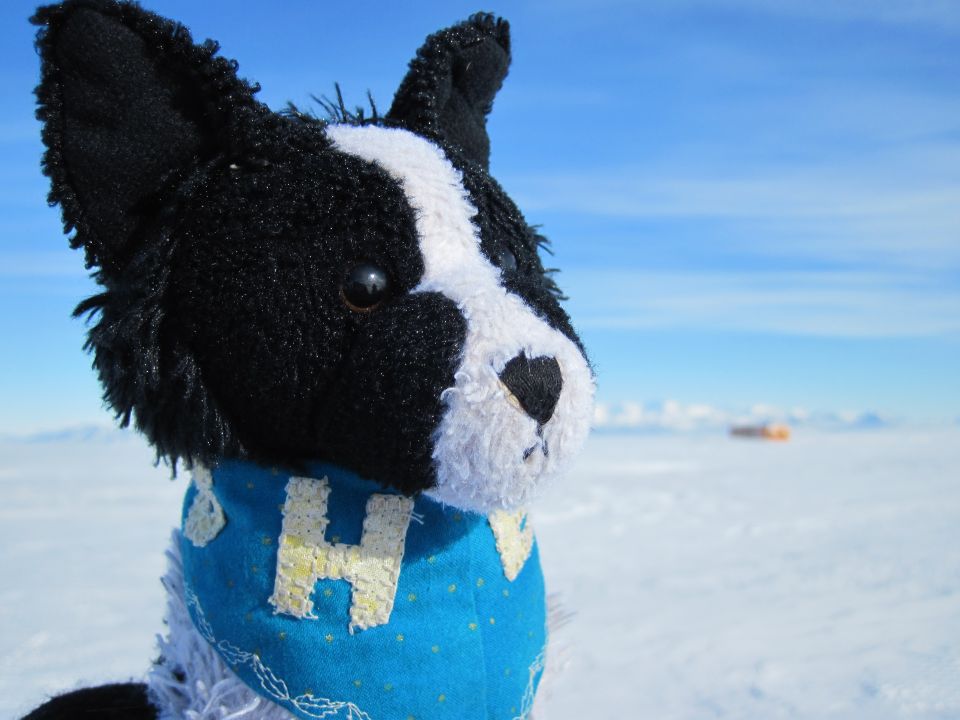 Shep looks out across the sea ice in McMurdo Sound in Antarctica. Image: LEARNZ.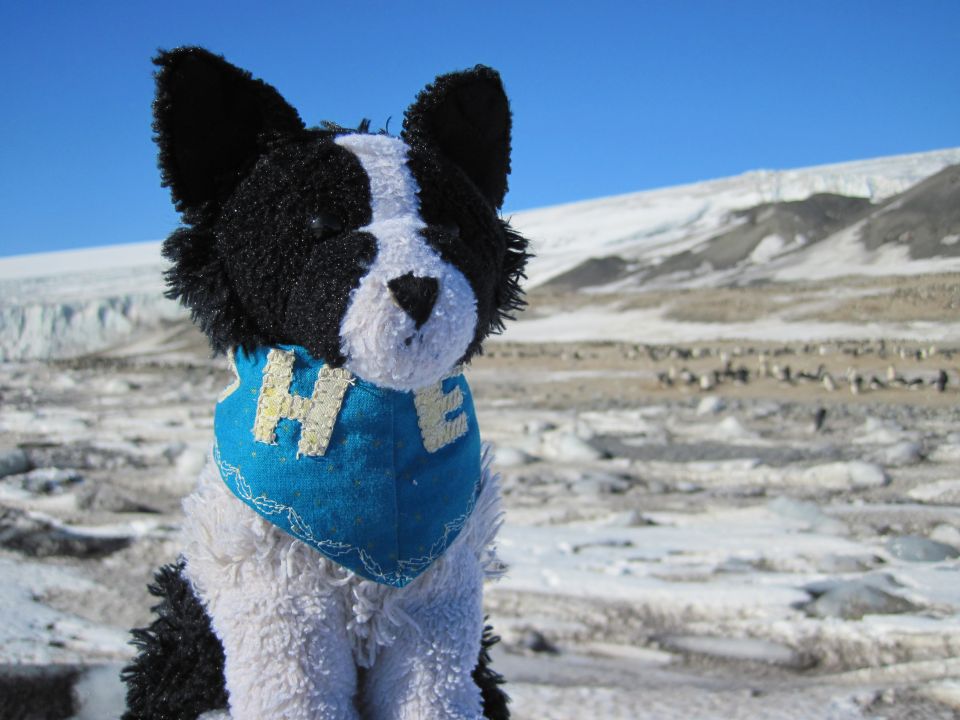 Shep looks out over the Adelie penguin colony at Cape Bird. Image: LEARNZ.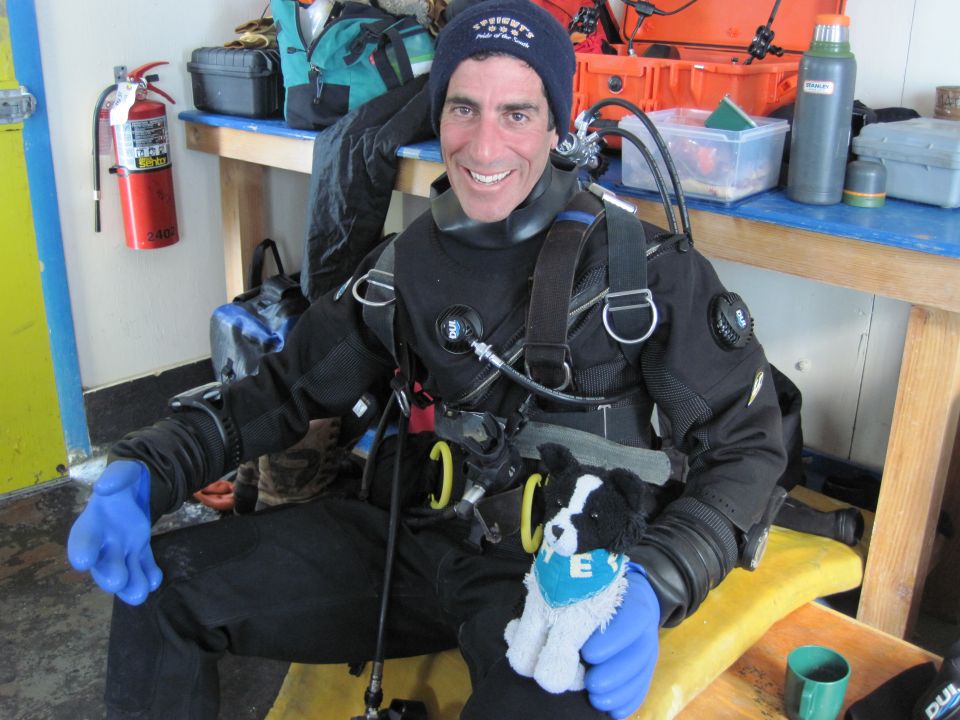 Sal talks to Shep about ice diving in the dive hut at Cape Evans. Image: LEARNZ.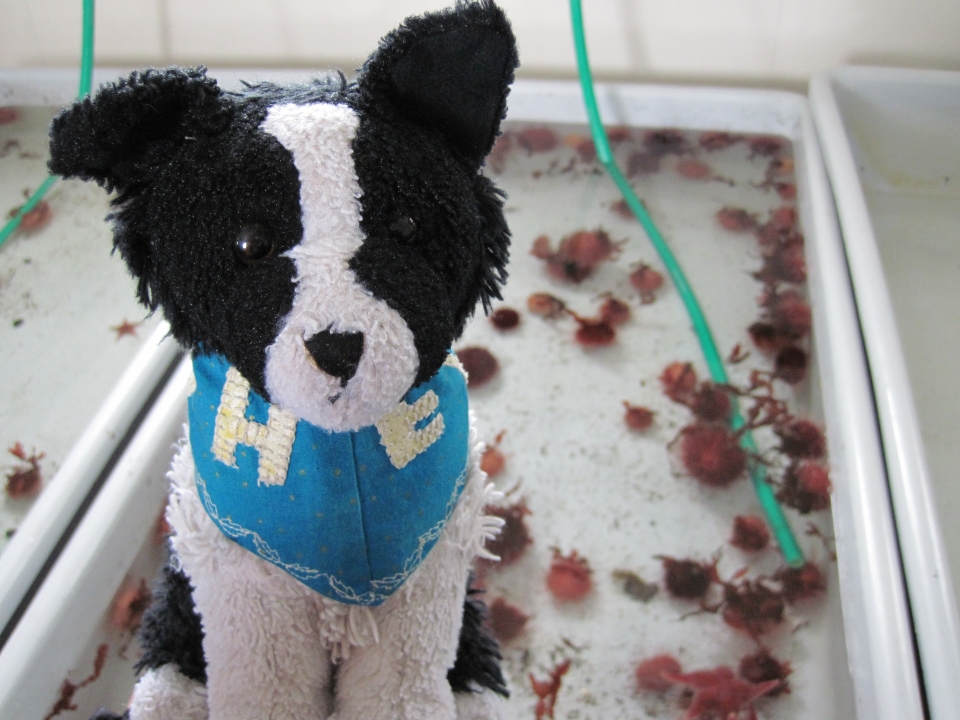 Shep helps out in the wet lab at Scott Base. Can you see the Antarctic cushion stars and sea urchins in the tanks? Image: LEARNZ.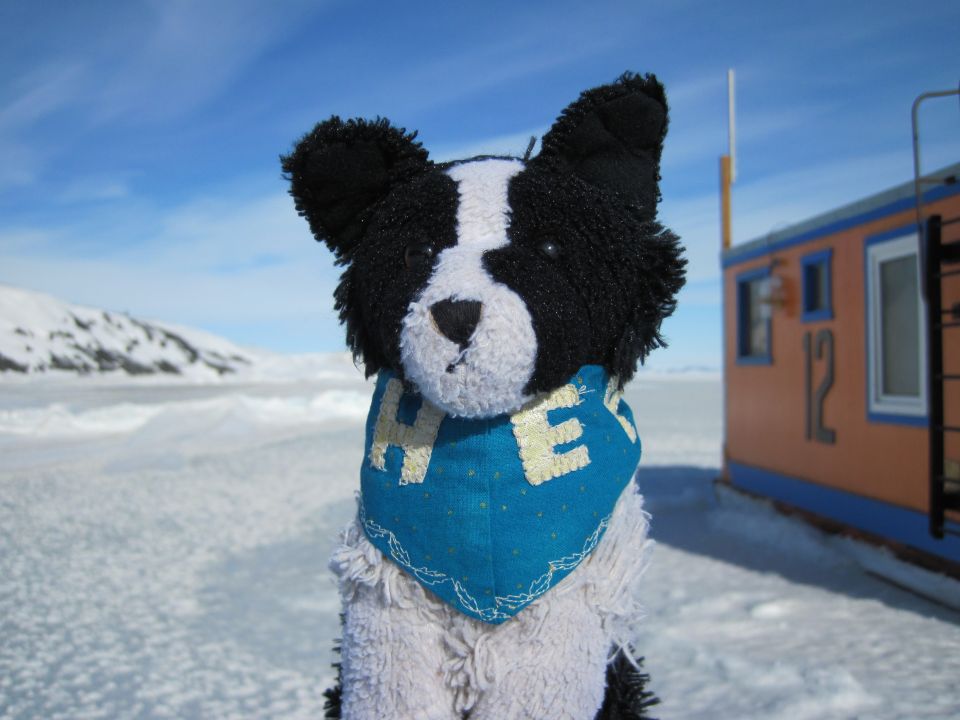 Shep arrives at Arrival Heights dive hut near McMurdo Station. Image: LEARNZ.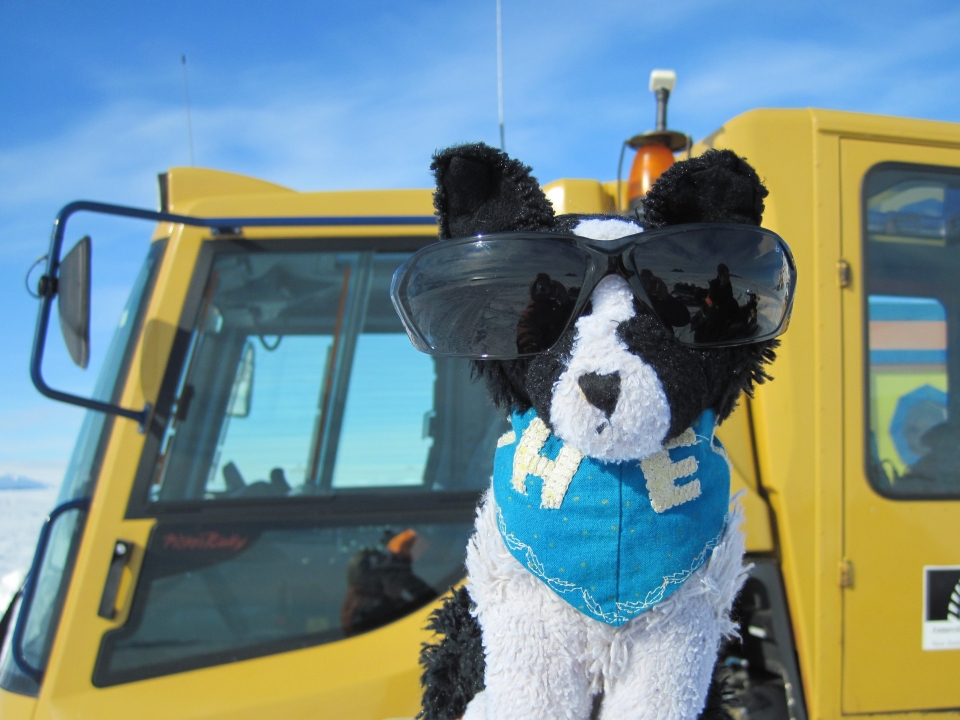 Shep enjoys the sunshine outside the Piston Bully in Antarctica. Image: LEARNZ.
Shep finds some Weddell seals at Turtle Rock. Image: LEARNZ.