Meet Dr Dale Stokes
Job:
Research Oceanographer, Marine Physical Laboratory, Scripps Institution of Oceanography.
Job description:
Part of the Innovative Marine Technology Lab at SIO. Work on a variety of research projects including instrument development for biological and physical oceanographic studies. Currently working on air-sea gas exchange, aerosol formation, internal waves and benthopelagic coupling (with Dr Steve Wing).
Favourite part of job:
Working with a close community of friends.
Least favourite part of job:
Administrative duties and paperwork.
What I am working on now:
Imaging aerosol formation by ocean waves. So basically finding out more about the sea salt particles and droplets in the air above the ocean and how these affect the climate system.
A (humorous) story about a job that went badly and what you learned:
Dr Leichter and I were on a research boat that sank and we had to be rescued. We learned that we should always be prepared!
Qualifications:
Geology / Biology / Physics:  Queen's University, Canada  
PhD in Oceanography, Scripps Institute
Oceanography,  PostDoc: Stanford University
Interests outside work:
Photography and my dog!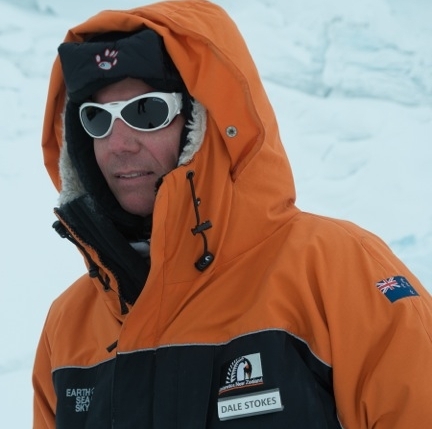 Meet Dr Dale Stokes from the Scripps Institution of Oceanography.