Meet Sal Genovese
Job:
Research Scientist/Diver, Lecturer
Job description:
For the upcoming Antarctic research mission I will assist with science objectives both on and below the ice.
Work background:
After 16 years directing Northeastern University's Three Seas Program, I've spent the last year pursuing some unique teaching and research opportunities.  These include teaching for Semester at Sea in the summer of 2013 and again in spring 2015, as well as research in Antarctica in the autumn of 2013 and 2014.   
Favourite part of job:
Being out in the field working with my colleague friends, or in front of a class lecturing.
Least favourite part of job:
A leaky dry suit while diving in cold water
Bad weather which keeps you out of the field.
What I am working on now:
In additon to preparing for the upcoming Antarctic field season, I am preparing lectures for a Global Environmental Challenges course I will be teaching for Semester at Sea in spring 2015.
A (humorous) story about a job that went badly and what you learned:
I was part of an incredibly challenging week of research diving in the Florida Keys in 2006 (with current Antarctic scientists Jim Leichter and Dale Stokes) which started with our research vessel catching fire and burning to the waterline (no injuries). After our rescue, we bought more dive gear, boarded another vessel, and continued on with bad weather, low visibility diving, and stinging jellyfish. In retrospect this can all seem a bit humorous, and it certainly makes for a good story.  However the lesson here is one of perseverence. You can't control bad luck and bad weather, but if you stick with it, you can still accomplish most of your goals under less than favorable conditions.
Qualifications:
In addition to a PhD in Biology, I am a certified scientific diver with nearly 1800 dives in tropical, temperate, and polar oceans.
Interests outside work:
Outdoor activities, including trail running, road and mountain biking, swimming, snowshoe racing, hiking and fishing.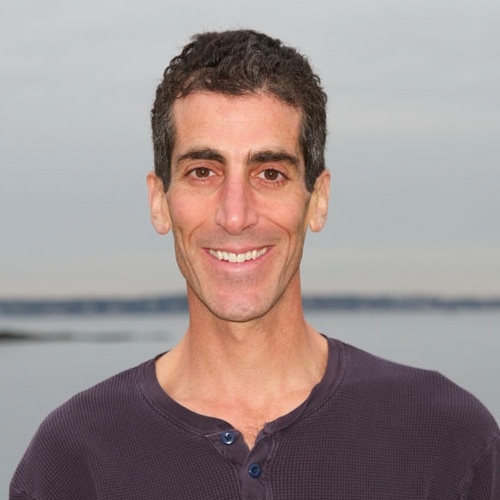 Sal Genovese from the United States is a Research Scientist, Diver and Lecturer.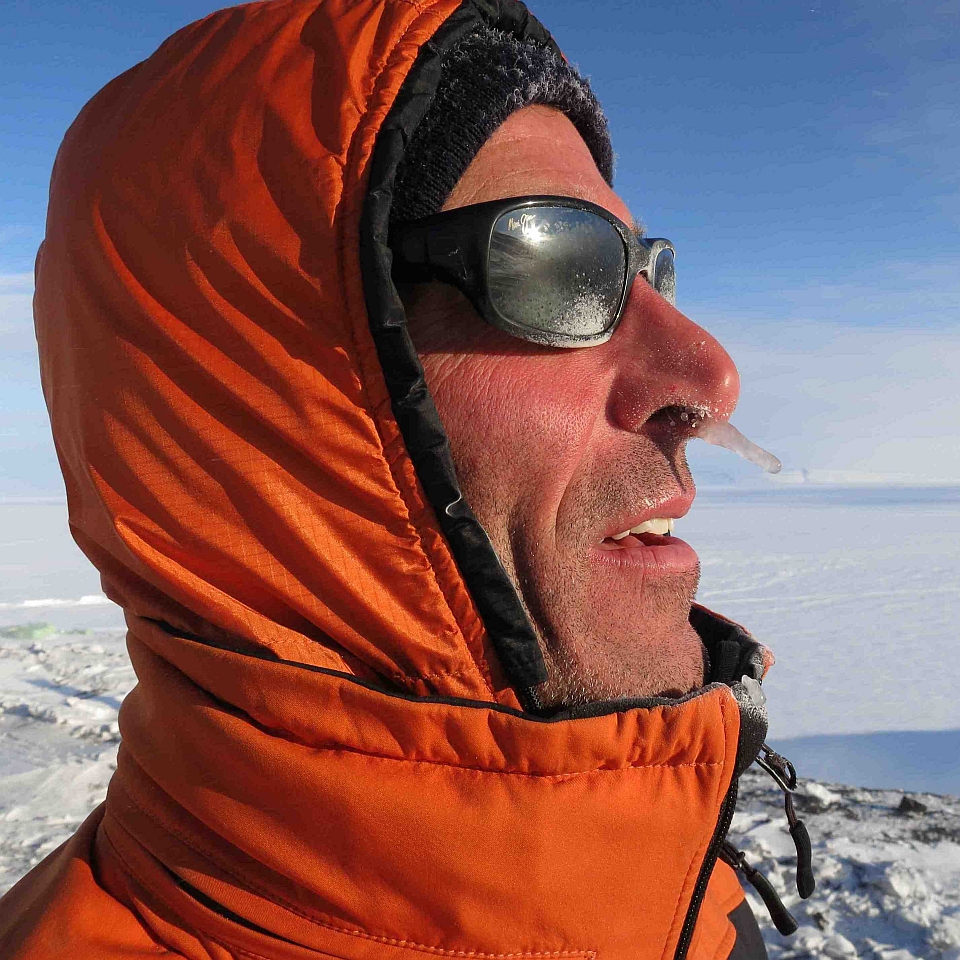 The joys of working in Antarctica; Sal Genovese shows off a nose icicle!